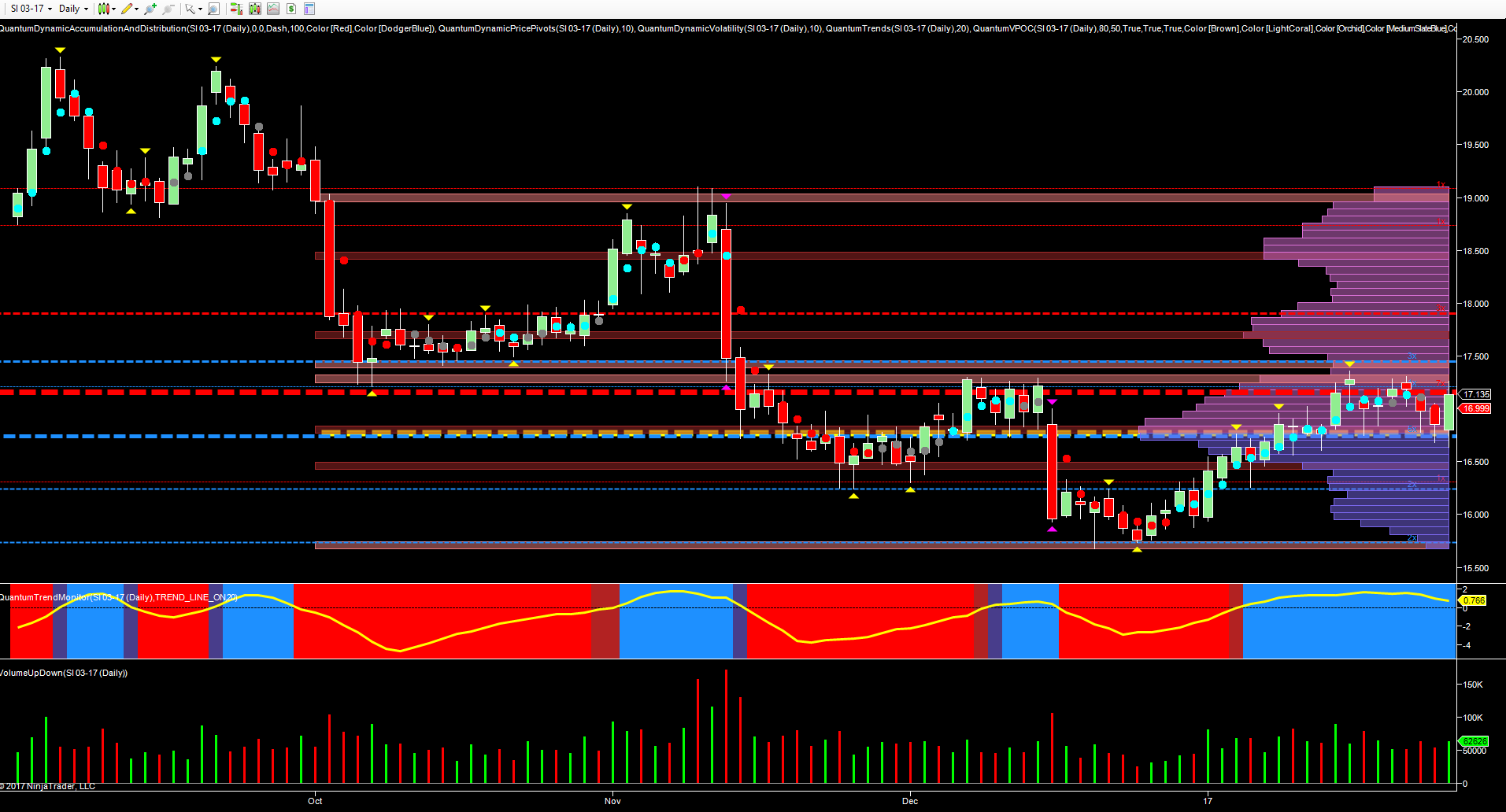 Whilst both gold and silver have seen modest recoveries in the last few weeks, with gold gaining almost $100 per ounce, silver has been somewhat lagging behind, with the industrial metal recovering from the low of late December at $15.73 per ounce, to touch a high of $17.36 per ounce in mid January. Much of this move has been driven by weakness in the US dollar with the metal duly topping out at this level and moving into a consolidation phase over the last two weeks.
Indeed the high of mid January is the level which saw a sharp reversal in mid December, and given the density of price congestion above in the $17.50 per ounce area of October, this was no surprise, and suggests that this may once again prove to be an obstinate resistance region for any further advance. These resistance areas are clearly defined on the chart, with the first if these denoted with the red dashed line of the accumulation and distribution indicator in the $17.20 per ounce area, with a secondary region above in the $17.50 per ounce region. Both of these define the strong resistance now overhead, and in addition, silver on the daily chart is now trading around the volume point of control which sits at $17 per ounce area.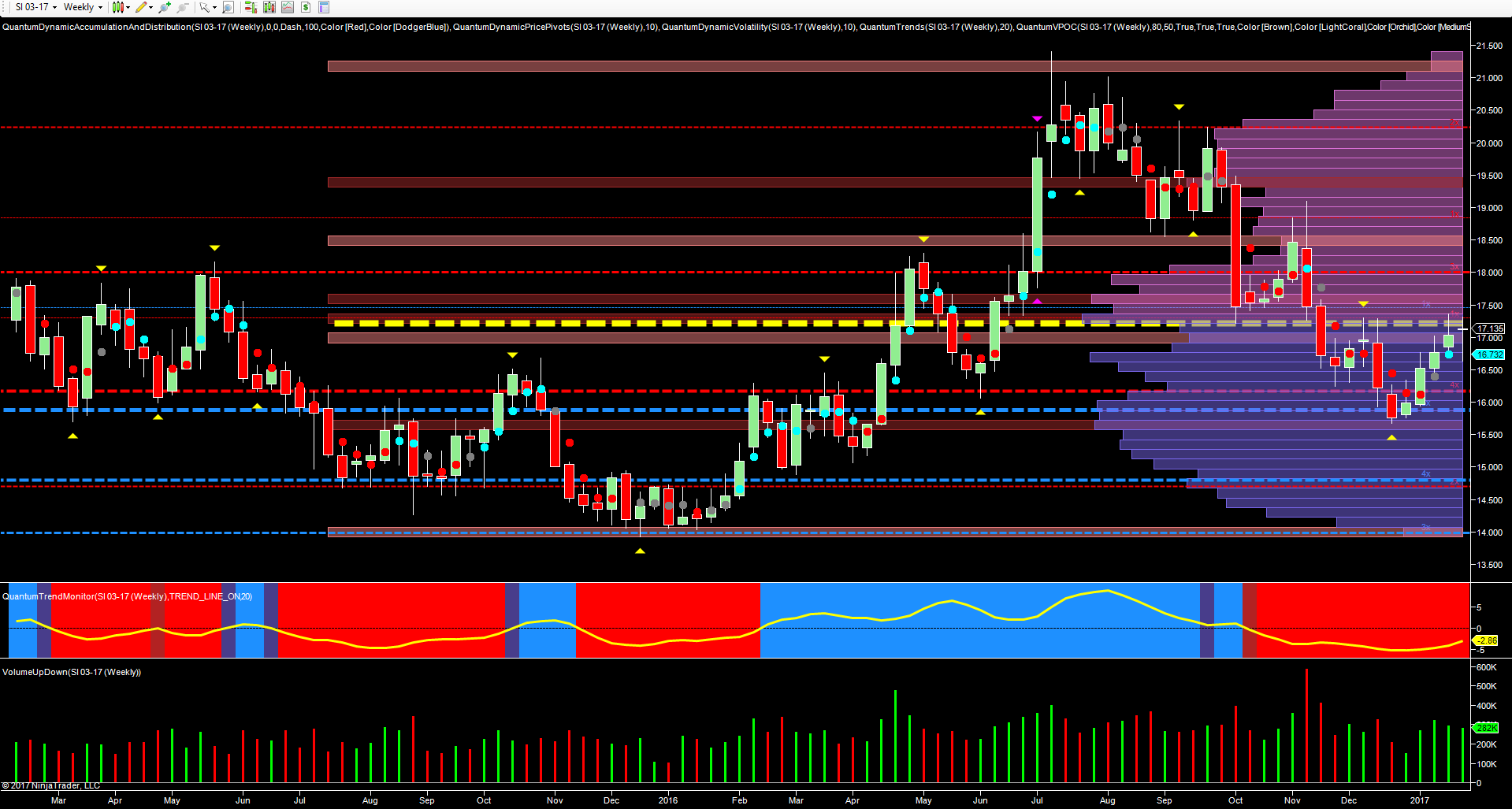 Moving to the weekly chart, this reinforces the current picture for silver, but what is perhaps more interesting here, is the price action of the last four weeks. As each candle has formed, so an upper wick has developed, with each weekly candle topped with a deep wick, and suggesting weakness in the rally higher. This is also confirmed with the volume, which is strong and rising, and with only last week's volume finding some buying support. Once again, we are approaching the volume point of control with solid resistance now ahead, so as before, this now appears to be a rally about to stall and run out of steam, and moving into a congestion phase around the VPOC.
By Anna Coulling