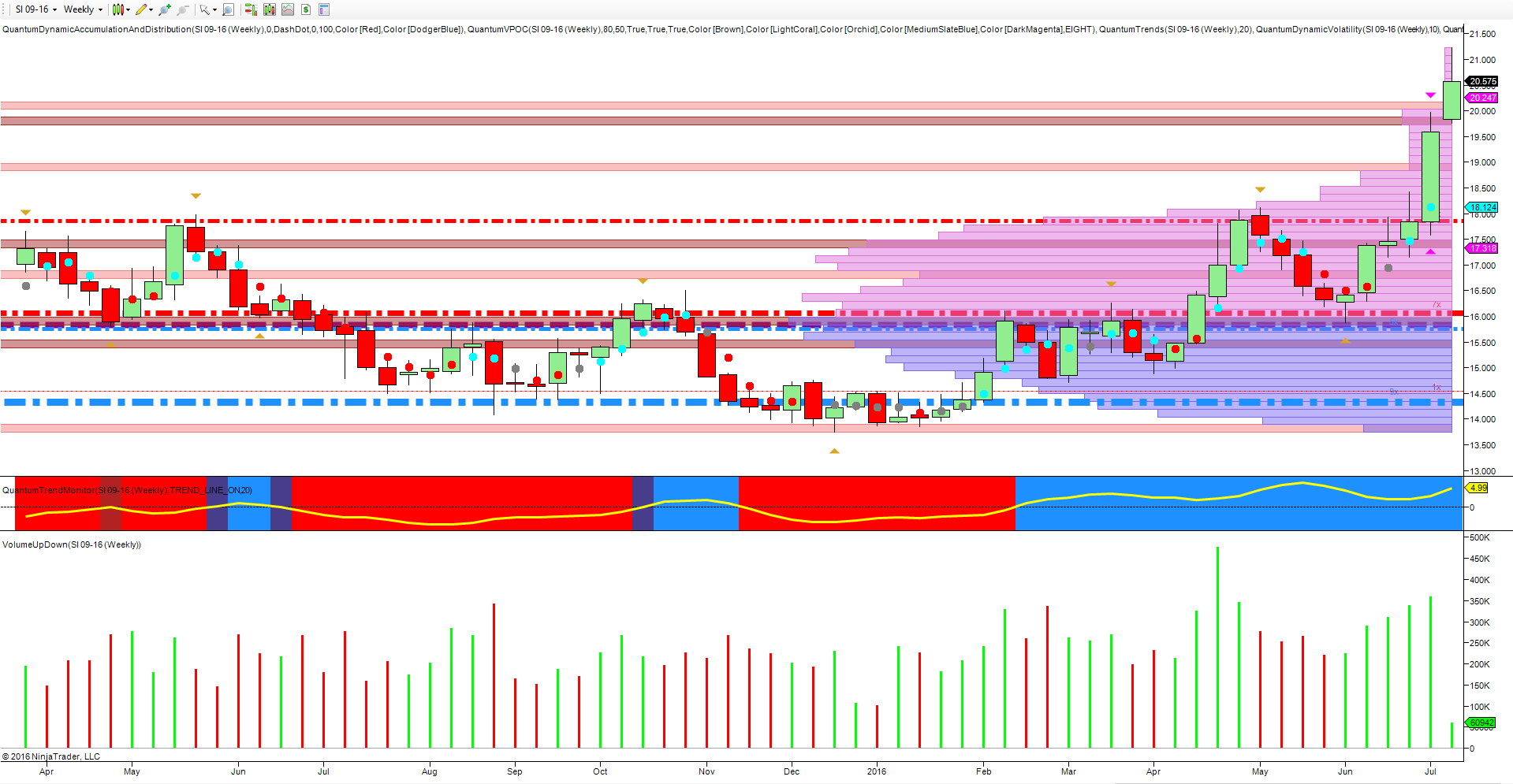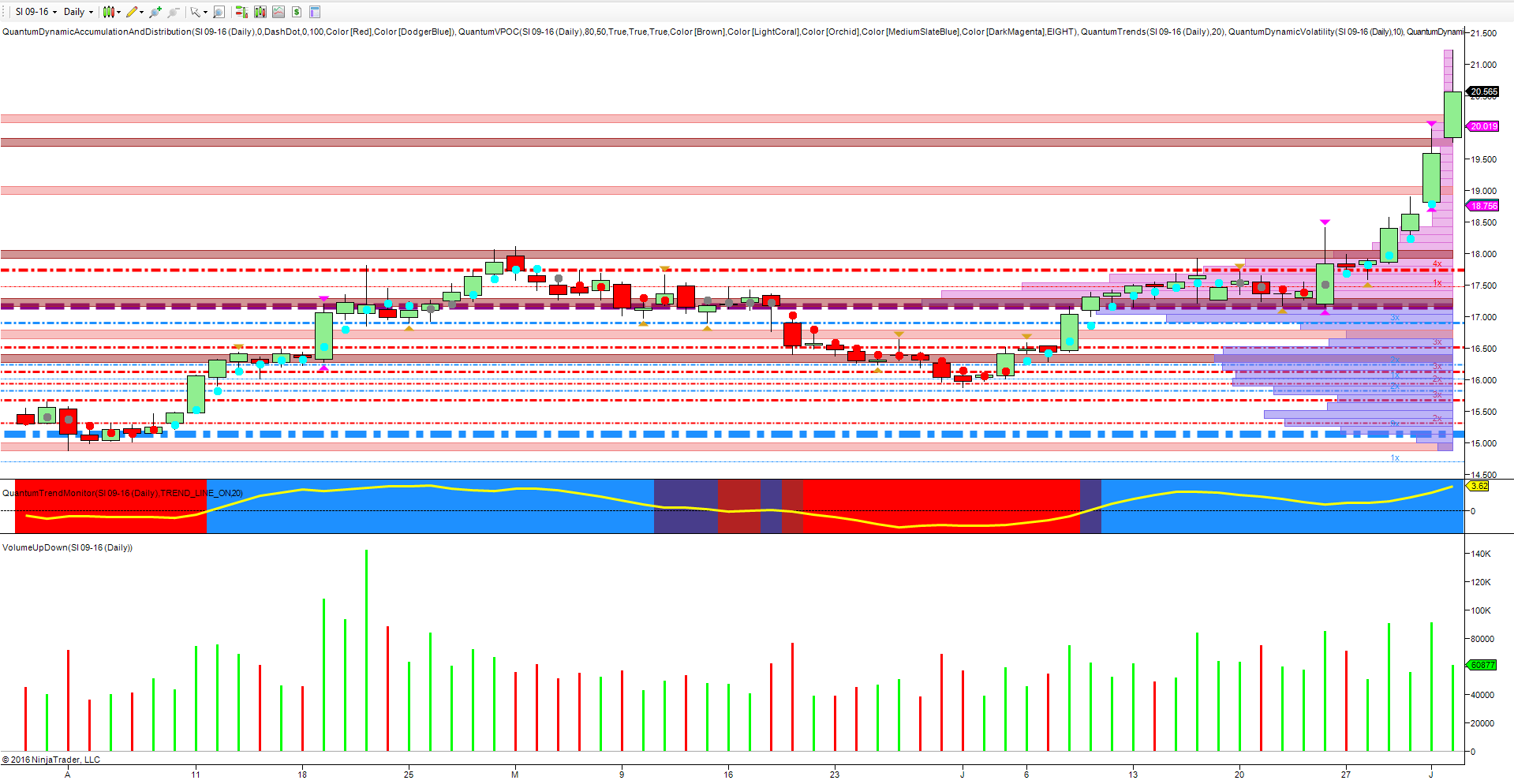 Whilst much of the focus has been on gold over the last ten days as the ripples of the Brexit vote continue to wash through the markets, silver too has picked up the very bullish tone for commodities with last week's price action moving the metal firmly away from the resistance area at $18 per ounce and strongly higher to test the $20 per ounce region.
Indeed this was the high of Friday, which has duly been taken out in early trading this morning as further bullish sentiment drives the market higher with the volume point of control firmly anchored in the $17.25 per ounce region. The breach of the high volume node at $18.00 per ounce was significant, with prices moving firmly through the low volume node at $20 per ounce as expected. Volumes remain firmly supportive, and with the trend monitor confirming bullish sentiment, and with the trend line rising steadily, silver bulls are likely to join their more illustrious partners in celebrating a return of upwards momentum for the metal.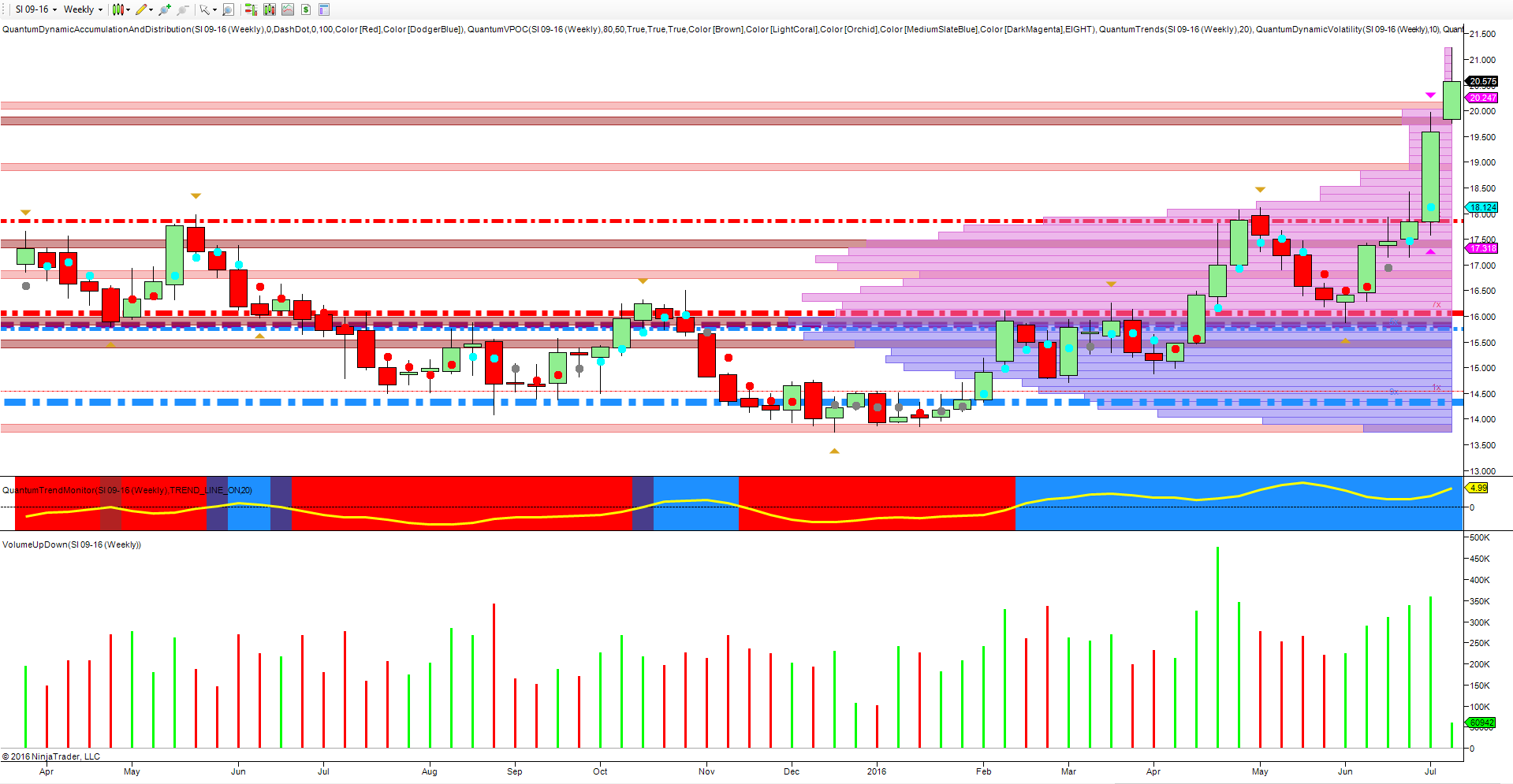 The weekly chart confirms the bullish picture with strong and rising volume over the last four weeks supporting the move higher. The only cautionary note is the volatility indicator triggered on last week's price action, but provided this is confirmed with a close above, bullish momentum is likely to be maintained.
By Anna Coulling
Charts by NinjaTrader and indicators from Quantum Trading