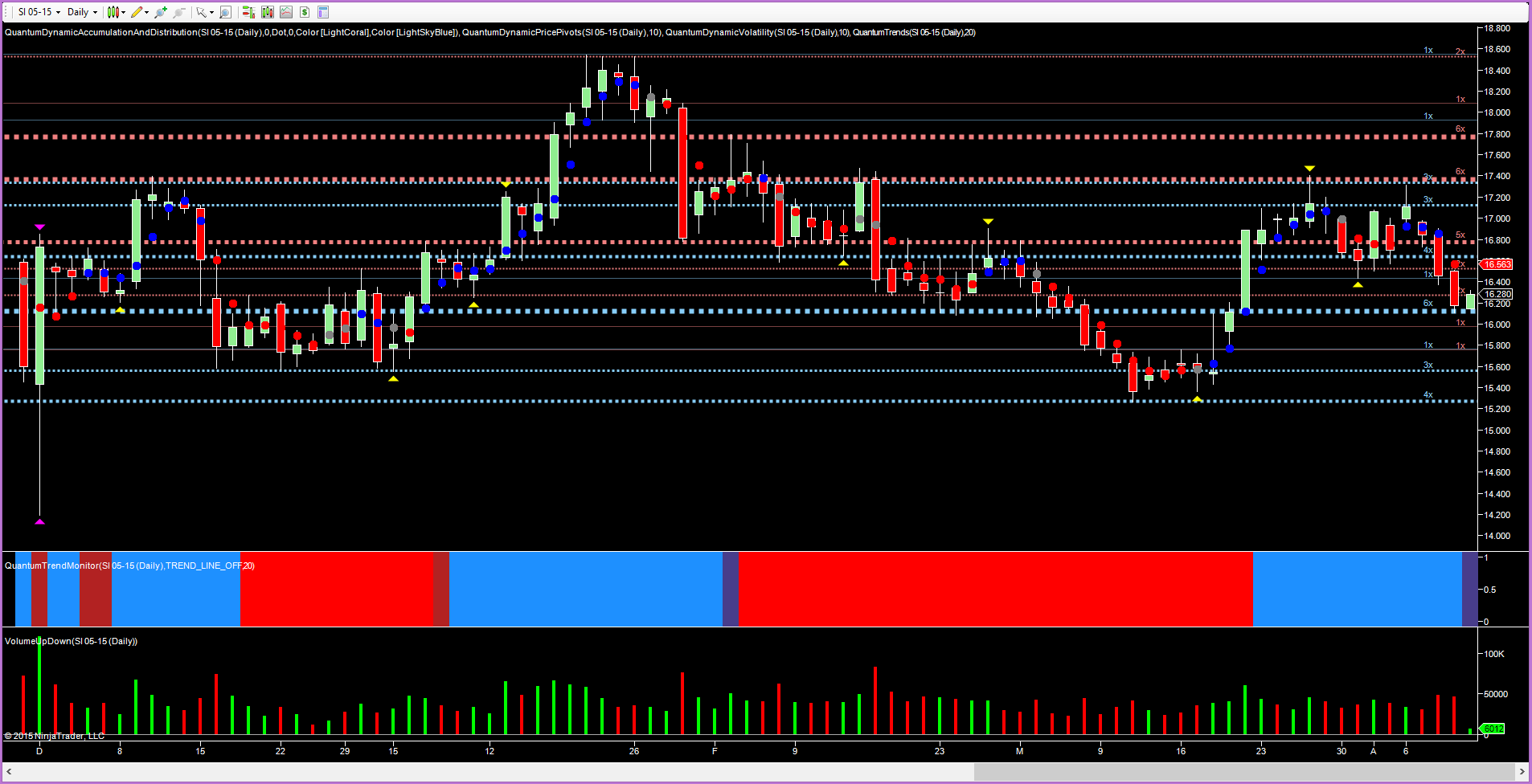 In all the media coverage about gold silver is often its forgotten cousin, and yet just like the precious metal, silver too has been battling to hold onto some semblance of bullish sentiment. However, with the resurgence in the US dollar silver's recent rally now appears to be well and truly at an end, and indeed in yesterday's trading session the low of the day tested the key level of support now in place at $16.10 per ounce on the daily chart.
The significance of this price level cannot be under estimated, and should it be breached then silver looks set to decline further with an initial test of the platform now in place at $15.60 per ounce with a deeper in prospect towards $15.25 per ounce.
The current weakness for silver was first signalled in late March with a test of the strong resistance in the $17.40 region. The candle on the day was accompanied average volume and closed with a deep upper wick and was then further confirmed with a pivot high. This price action was then repeated on 6th April with a similar candle and a further test of this resistance, albeit on lower volume, before silver rolled over generating two widespread candles this week on above average volume.
In addition, the trend monitor has now transitioned to a dark blue confirming the change in sentiment, and should this move to bright red this will reinforce the current bearish tone.
In early trading on Globex the platform of support is managing to hold with the metal trading at $16.28 at time of writing.
By Anna Coulling
Charts are from NinjaTrader and the trading indicators from Quantum Trading.