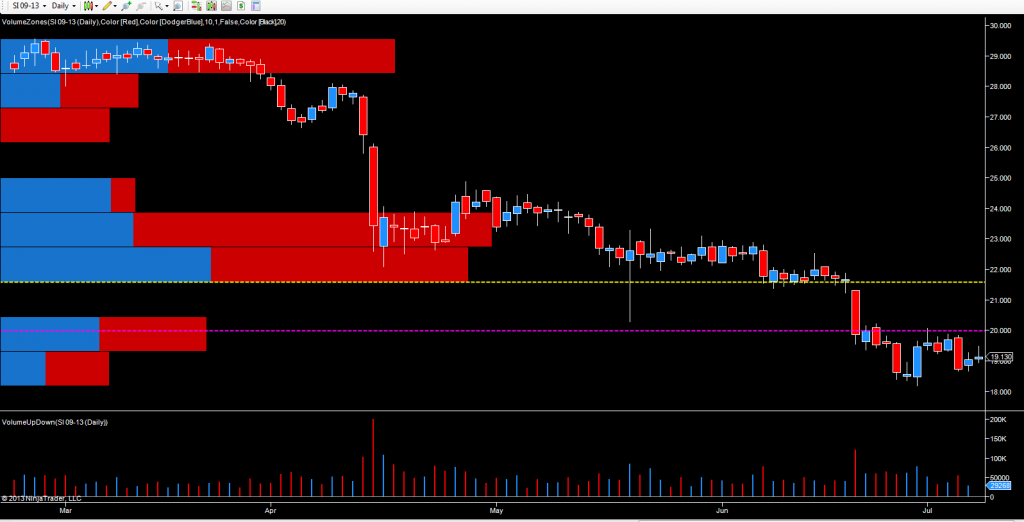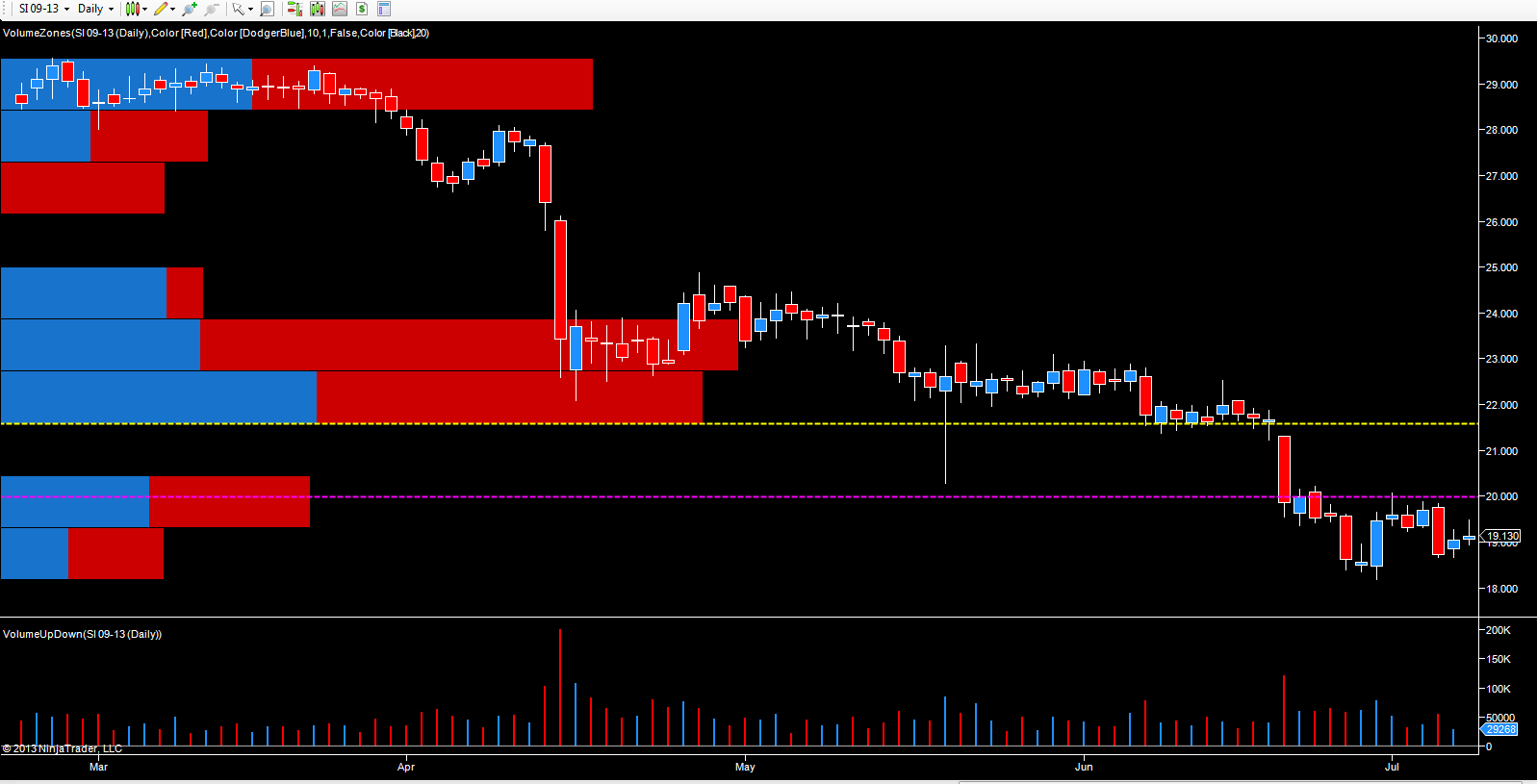 The heady days of $30 per ounce for silver bulls, now seem a dim and distant memory as the industrial metal continues its remorseless slide lower, ending last week's silver trading session well below the $20 per ounce level as denoted by the dotted purple line on the daily silver chart.
Last Thursday's price action was significant in that the metal lurched lower once more on a wide spread down candle, following an attempt to break through this level earlier in the week.  The $20 per ounce price point has now become an increasingly well developed region of price resistance, and is building further as shown by the volume at price histogram. And with a second level of price resistance at the $21.50 price region above (as shown by the yellow dotted line) silver really does a mountain of woe to climb.
This negative sentiment is also reflected in gold, where the precious metal is looking set to move towards the potential support in the $1000 per ounce region, and the prospect for metal bulls looks extremely bleak.
To the downside the next stop for silver is at the $14 per ounce region where we have a very strong area of price support, and which may provide a much needed platform of support in due course. Until then, its more of the same, with a variety of fundamental and technical factors all playing their part.
By Anna Coulling