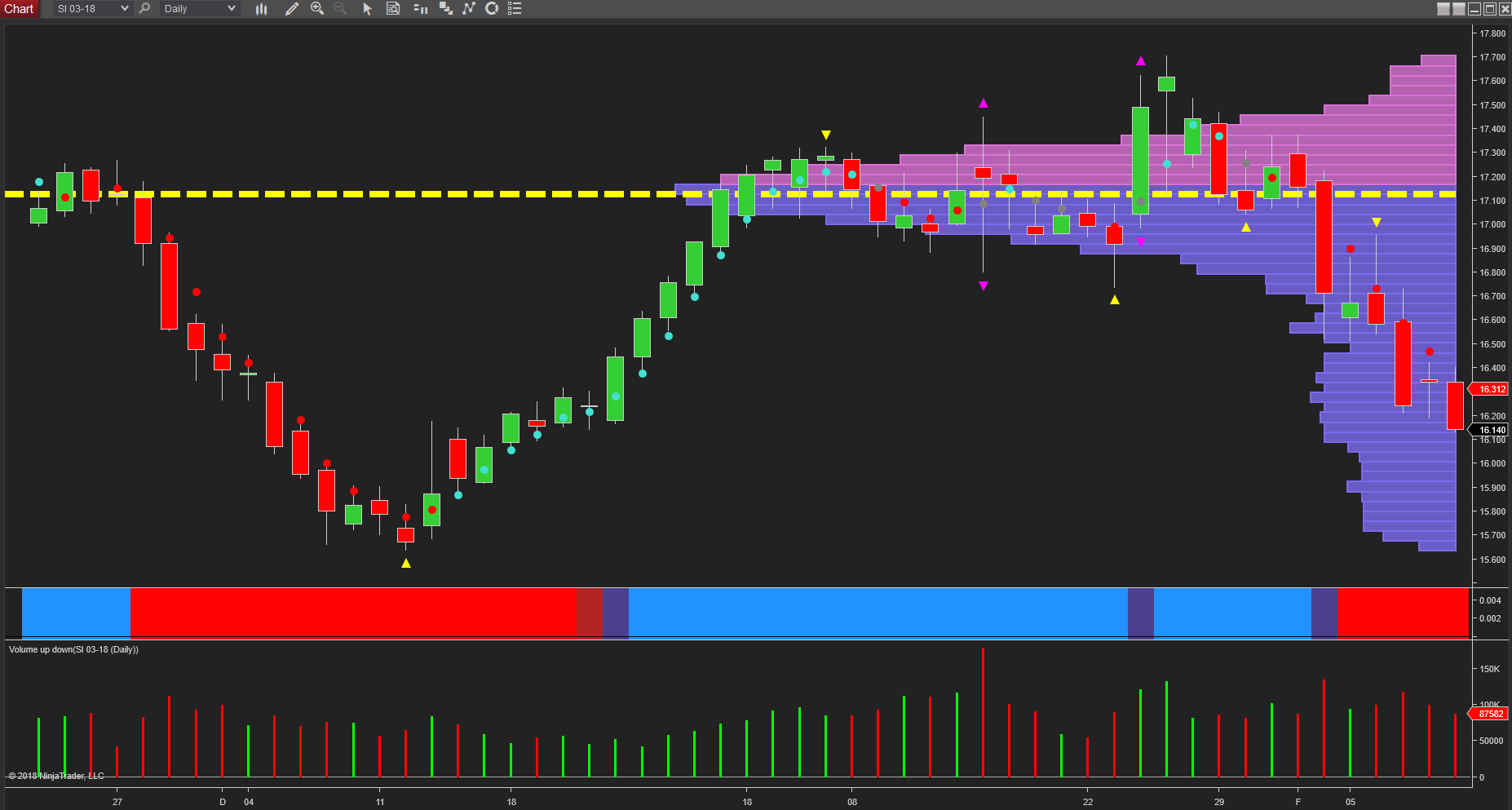 Silver and gold tend to be close bedfellows and whilst the two are moving in similar directions, the daily chart for silver is rather different than that for gold, and in some ways suggests stronger bearish momentum to follow for the industrial metal.
What is interesting here is the price action of January, and whilst gold continued to follow through from the late 2017 rally, silver failed to follow suit, and moved into an extended congestion phase for the month of January, with volume building between the $16.70 per ounce level to the downside and $17.60 per ounce to the upside, with the volume point of control now firmly established at $17.15 per ounce. This is denoted with the yellow dotted line, and as such is adding considerable downwards pressure to the metal. In addition the floor of potential support in the $16.70 per ounce region was breached early in the month, with last week's price action adding further to this bearish tone. In addition, the trend monitor has also transitionerd from bright blue to bright red, confirming this shift in sentiment, and Friday's wide spread down candle supported with good volume adding its own weight.
Volumes on the VPOC remain light below, and as such present little in the way of potential support, nor indeed is there much price support, and with the recovery in the US dollar also adding further downwards pressure, a move towards the $15 per ounce region now looks likely in the short term.
By Anna Coulling
Chart by NinjaTrader