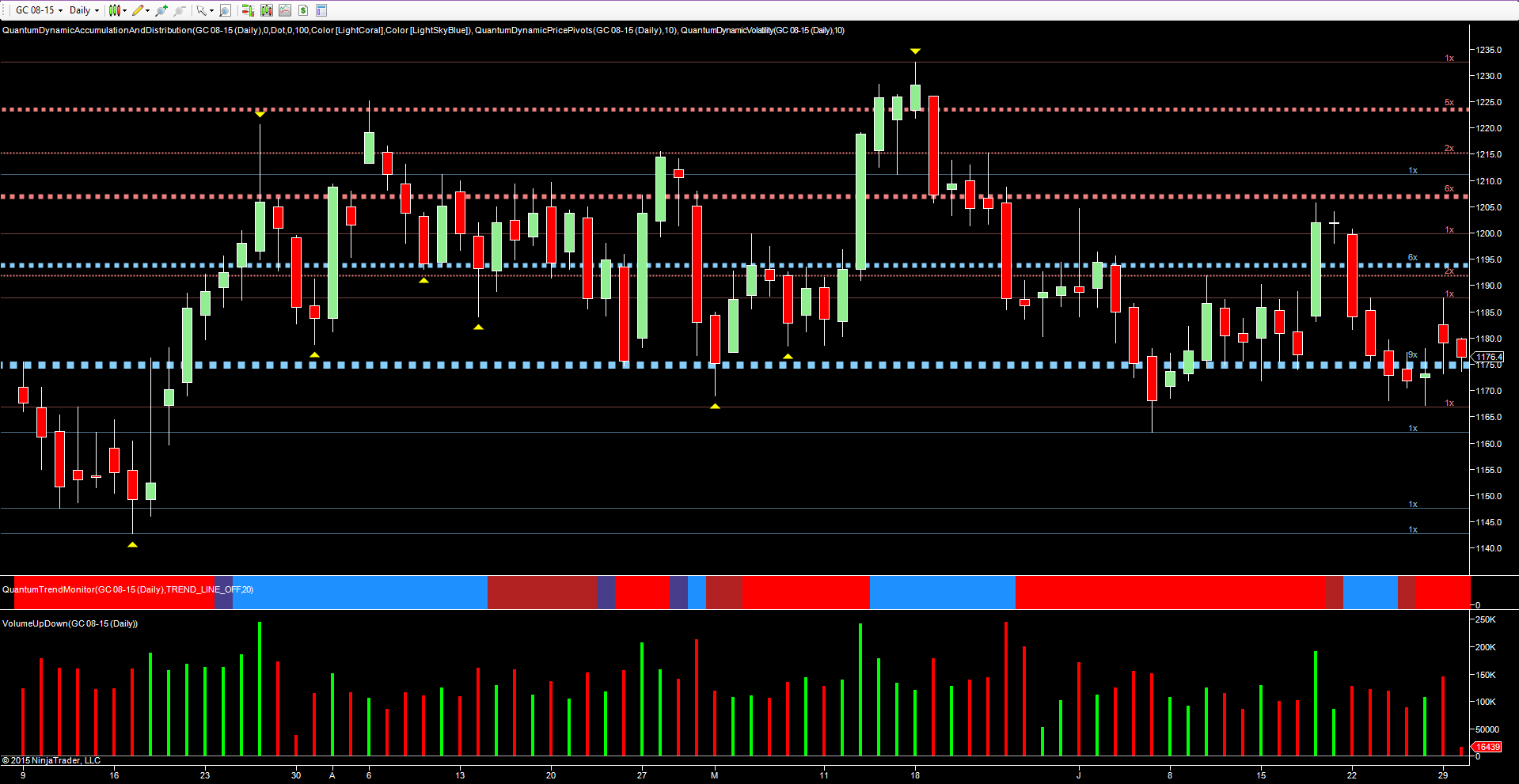 Panic – what panic. Not according to the price of gold and whilst other markets have seen extreme volatility with equities plunging, currency pairs opening gapped down, and the VIX moving violently, gold has continued to remain calm and serene throughout, with hardly a murmur to reflect the turmoil around. Strange then, considering gold is the ultimate safe haven, that even in these turbulent times the precious metal has failed to react or find any upwards momentum whatsoever. In fact, quite the reverse with the metal moving lower once again overnight and into this morning's session, and reinforcing once more the lack of buying interest, thereby confirming the longer term bearish trend remains firmly in place. Indeed, if any more evidence were needed of the decline in the status of gold, the last few days have highlighted this once more, as it continues to trade in a tight range with the platform of support at $1175 per ounce continuing to hold firm for the time being. Any move through here is then likely to see gold prices test the $1162 per ounce area where a much weaker support region awaits.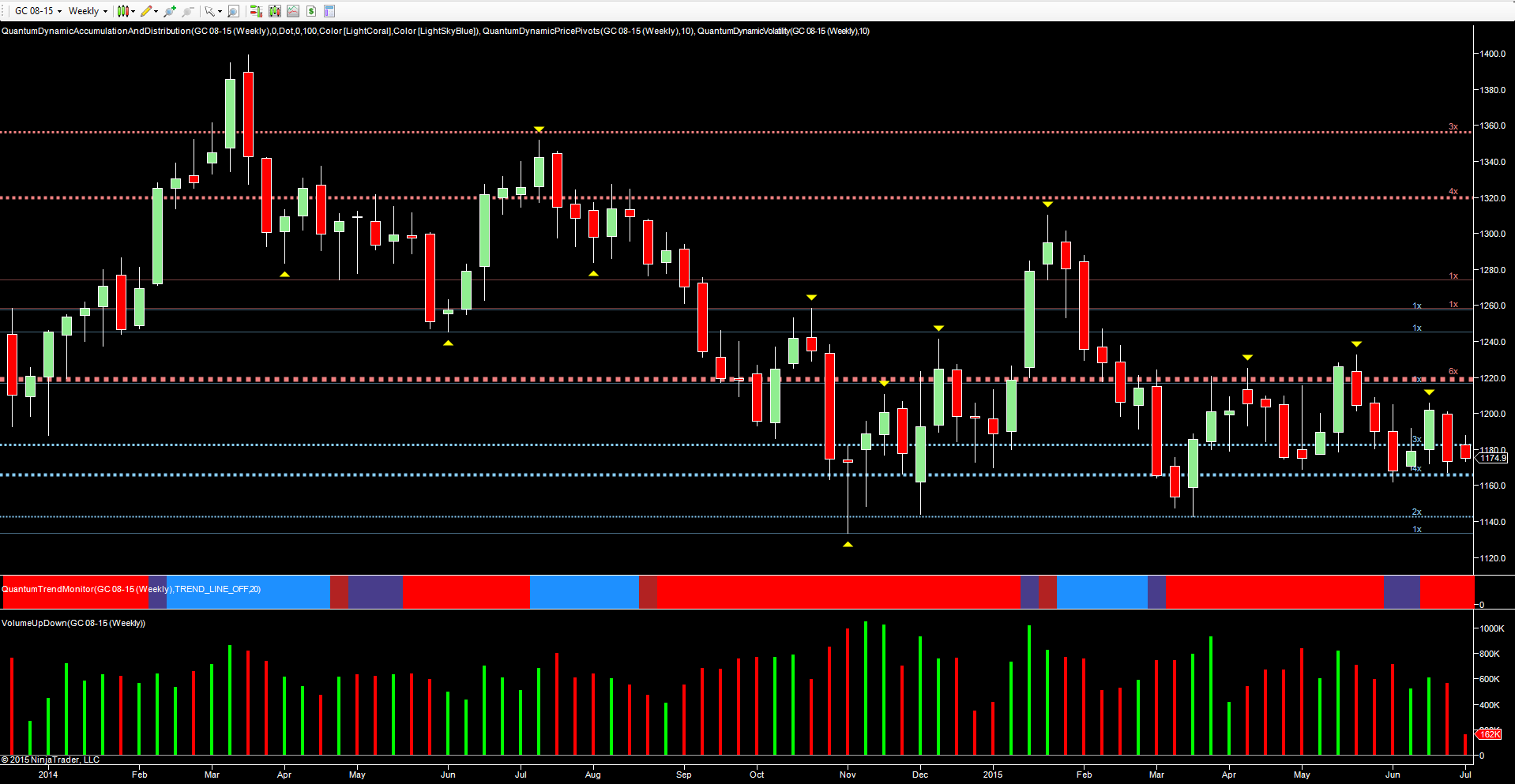 Moving to the weekly chart, the deep resistance overhead in the $1220 per ounce area continues to hold, and indeed in the last two weeks, has remained untested as gold struggled to clear the $1200 per ounce level. Volumes remain average, and even last week's down candle failed to attract heavy selling volumes on the wide spread down candle. The key level below remains at $1164 per ounce, with a move through here opening the way to a sustained fall which is likely to see a test of the $1142 per ounce region in due course. The series of pivot highs on this chart also confirm the current weakness of the last few months, with the most recent arriving two weeks ago following the rally and immediate reversal for the metal.
This is not what gold investors want to hear no doubt, but this analysis is symptomatic of the malaise which surrounds gold from an investment perspective. Perhaps even more worryingly for longer term investors, even the decline in the US dollar yesterday, which opened gapped up before selling off during the remainder of the session to close with a wide spread down candle on the daily dollar index chart, failed to provide any impetus.
By Anna Coulling
Charts are from NinjaTrader and the trading indicators from Quantum Trading.