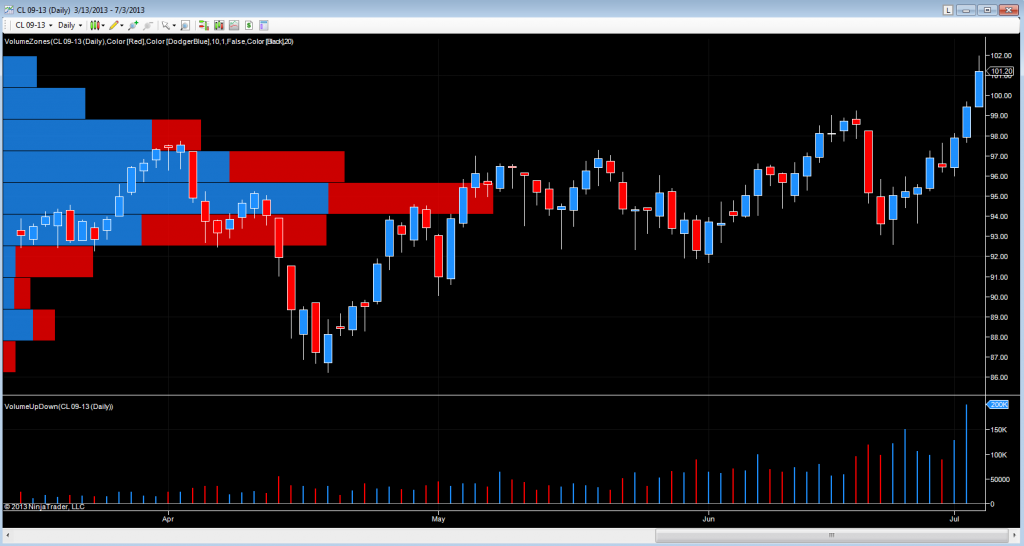 A quick update on oil as it breaks through the $100 per barrel price point accompanied by high volume, a classic breakout which is validating the current bullish trend.
Novice traders are sometimes perplexed as to why the price of oil can rise even as economic conditions deteriorate and the reason for this is as follows.
In many ways oil is a paradox. It rises when the economy is thriving but also rises during periods of geo political tension, which is certainly the case at present. The current turmoil in Egypt is certainly having a major influence, given Egypt's key role in the supply route for oil, namely the Suez Canal. Any threat of a potential disruption to this hugely important link in the chain will send the price of oil soaring. Other contributing factors to higher oil prices can include the oil stats, which today showed a massive draw of -10.3m bbls against a forecast of -2.6bbls.
All this was initially signalled by the picture on the daily chart which from a technical perspective is now firmly bullish with strong and rising volumes supporting the current breakout. In addition we now have a deep and sustained platform of support in place which extends through from $94 per barrel to $97.50, so any minor pullback should be cushioned. In the longer term expect to see oil push on to attack the $106 high of March 2012.
By Anna Coulling