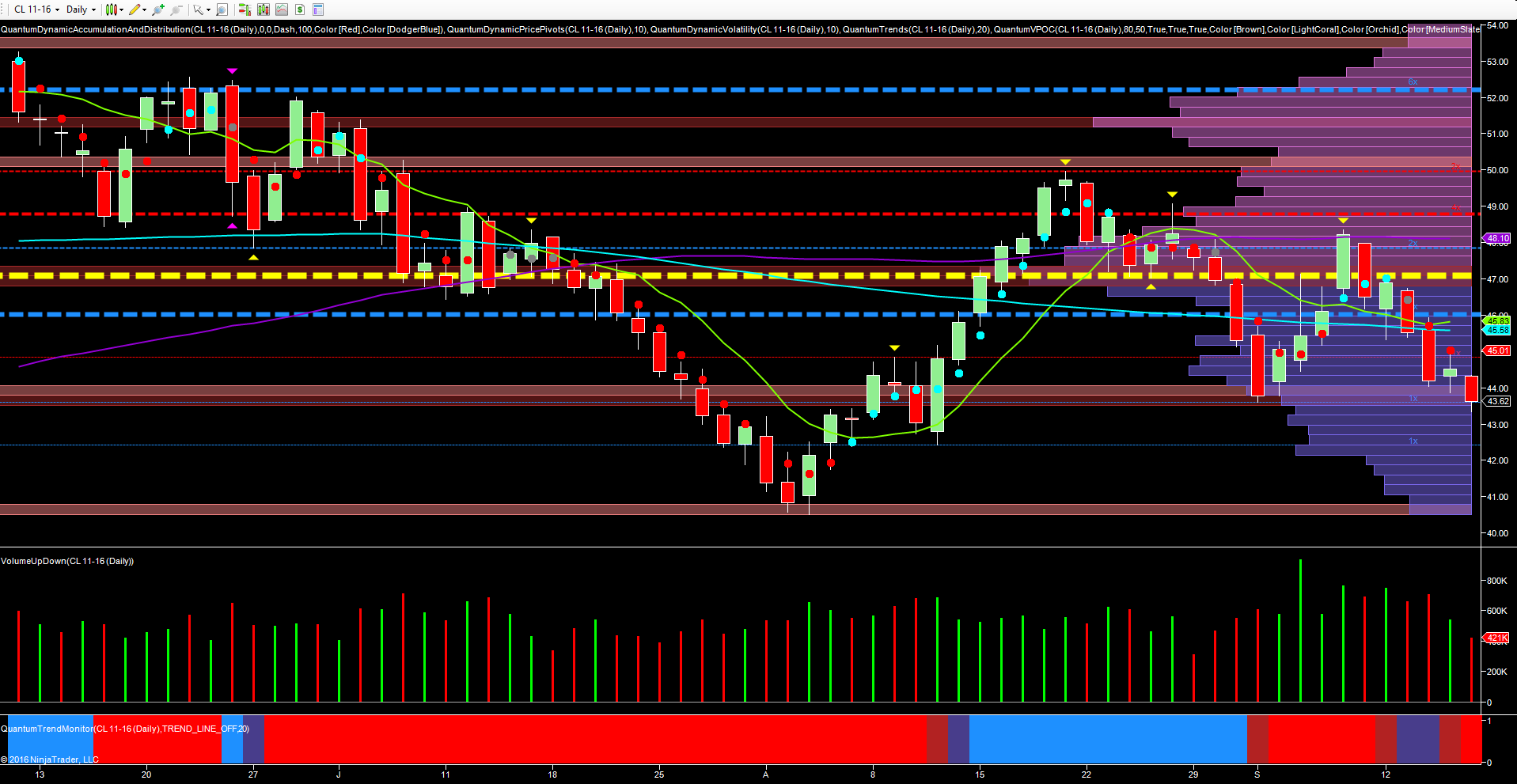 Despite comments from Venezuela suggesting an agreement to cut output, that has resulted in a bounce for oil this morning, last week was another negative week for oil markets as the global supply glut continues to weigh heavily on the market, and with the recent EIA report forecasting falling demand into 2017, the outlook continues remains bearish.
As oil prices continue to fall, anxiety in OPEC members is rising equally fast, and in the last few days there has been speculation that OPEC may call an extraordinary general meeting in Algiers later in the month for both OPEC members and non members, to discuss ways to stabilize the oil market, with many members now increasingly concerned at the continued weakness, with $50 to $60 per barrel seen as a target for stability. Many OPEC producers have called for a freeze to manage supply and reduce the current glut as weak demand continues to push prices lower coupled with over supply. Indeed Saudi Arabia and Russia have already agreed this month to work together to limit supply in the future.
From a technical perspective, the WTI contract for November closed the week at $43,62 per barrel and well below the volume point of control which sits in the $47 per barrel region, and confirms the current bearish sentiment, with Friday's low testing this potential support area once again. Volumes on Friday were light, and in line with the price action, but should the $43.50 price be taken out, we are likely to see a retest of the minor support level at $42.40 with any further downside momentum then taking oil lower to test the August low of $40.51 per barrel.
Ultimately however, and as with many other markets this week, much will depend on the Fed and the reaction in the USD, and with OPEC then waiting in the wings along with the BOJ, we are likely to see some extreme volatility as a result. All we can say for sure is that the weekly oil inventories will have a more muted impact than usual given the main event later in the day!
By Anna Coulling
Charts from NinjaTrader and indicators from Quantum Trading