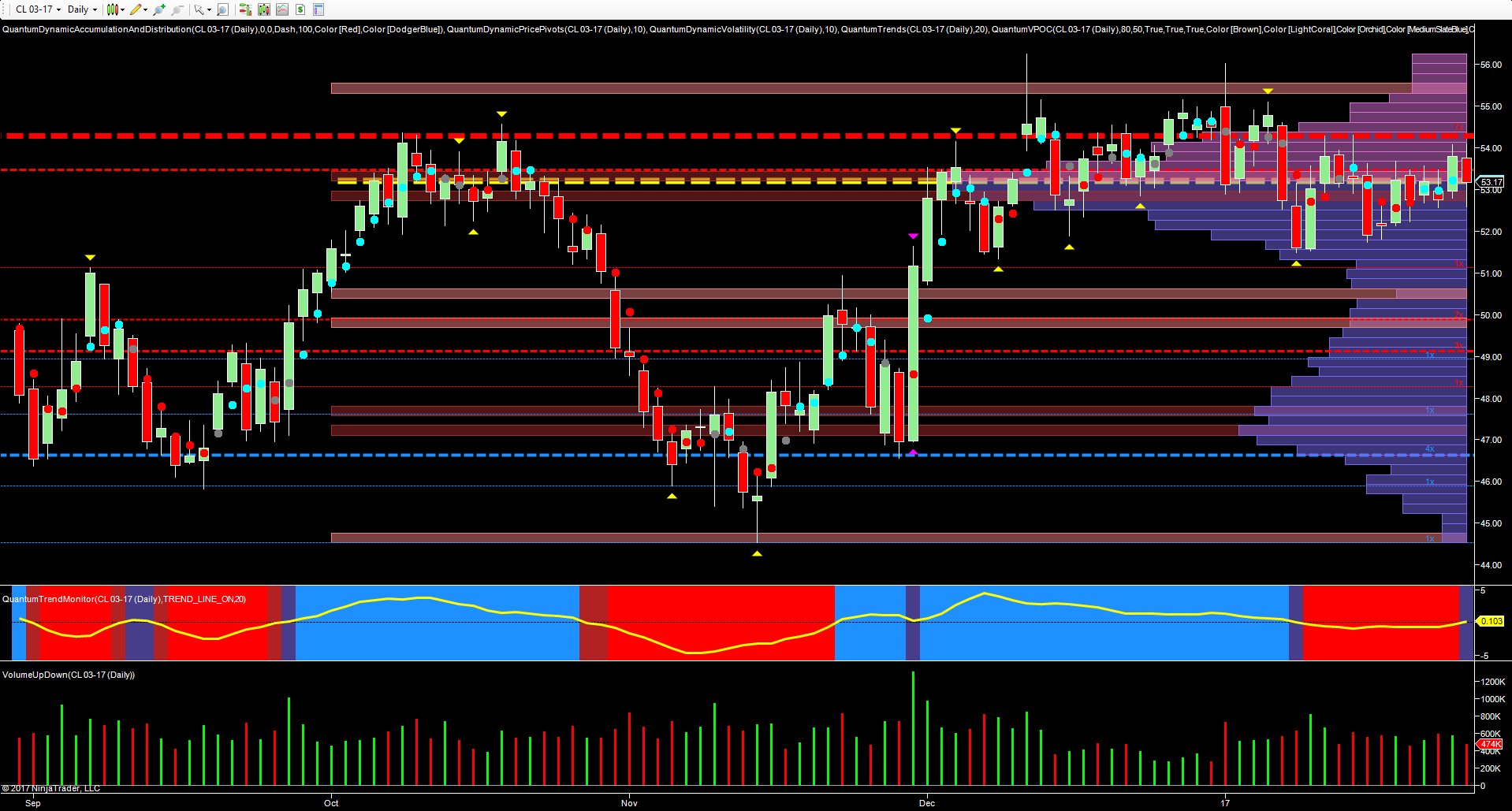 For oil traders, speculators and indeed corporate buyers, the price action on the daily oil chart reflects a confused picture for crude oil, and to mix metaphors for a moment, the waters have been muddied and remain confused and uncertain.
The euphoria of early December failed to deliver much in the way of longevity to the recovery in the price of oil which was short lived, as markets reacted to the various supply agreements with both members and non members and brokered by OPEC. And no doubt, fully expecting, like yours truly, for these targets and agreements to be duly ignored, which has since proved to be the case and with supply continuing to rise once again. The conundrum of the alternative energy suppliers continues to vex OPEC who sit astride the twin horns of a dilemma, on the one hand attempting to maintain a price which keeps members in line, whilst on the other, not pushing prices higher and encouraging the alternative producers who are increasingly driving their costs lower and their profits ever higher.
And from a technical perspective, this is where we are with the price of oil at the start of another year. The agreements in early December propelling crude oil from $47 per barrel initially to $51 per barrel, and thereafter on towards $55 per barrel, peaking at $56.24 per barrel in mid December, before settling into the current congestion phase, with a floor building in the $51.50 per barrel region, and the ceiling in place at $55 per barrel.
These are now the two key levels, and as we can see from the daily chart, volumes are now building rapidly around the $53 per barrel region, where the volume point of control now sits. This is the fulcrum of price agreement at present, and until we see a developed trend build on strong and rising volume, the price of oil looks set for a further extended period of congestion. What is interesting here, is that even the weakness we have seen in the US dollar since the turn of the year has failed to provide any impetus to a waterlogged market which continues to wallow and oscillate in a tight range. No doubt there will be acrimony and discord among members and non members, and one might even feel a tinge of sympathy for OPEC as they wrestle with their current problems.
In the meantime, for traders and speculators there are three choices. For intraday trading, it's business as usual, scalping small moves. For longer term swing and trend traders, it's a case of waiting for a move away from the VPOC, and being patient, and for directionless traders, it's time to create options strategies to take advantage of the current inactivity.
By Anna Coulling