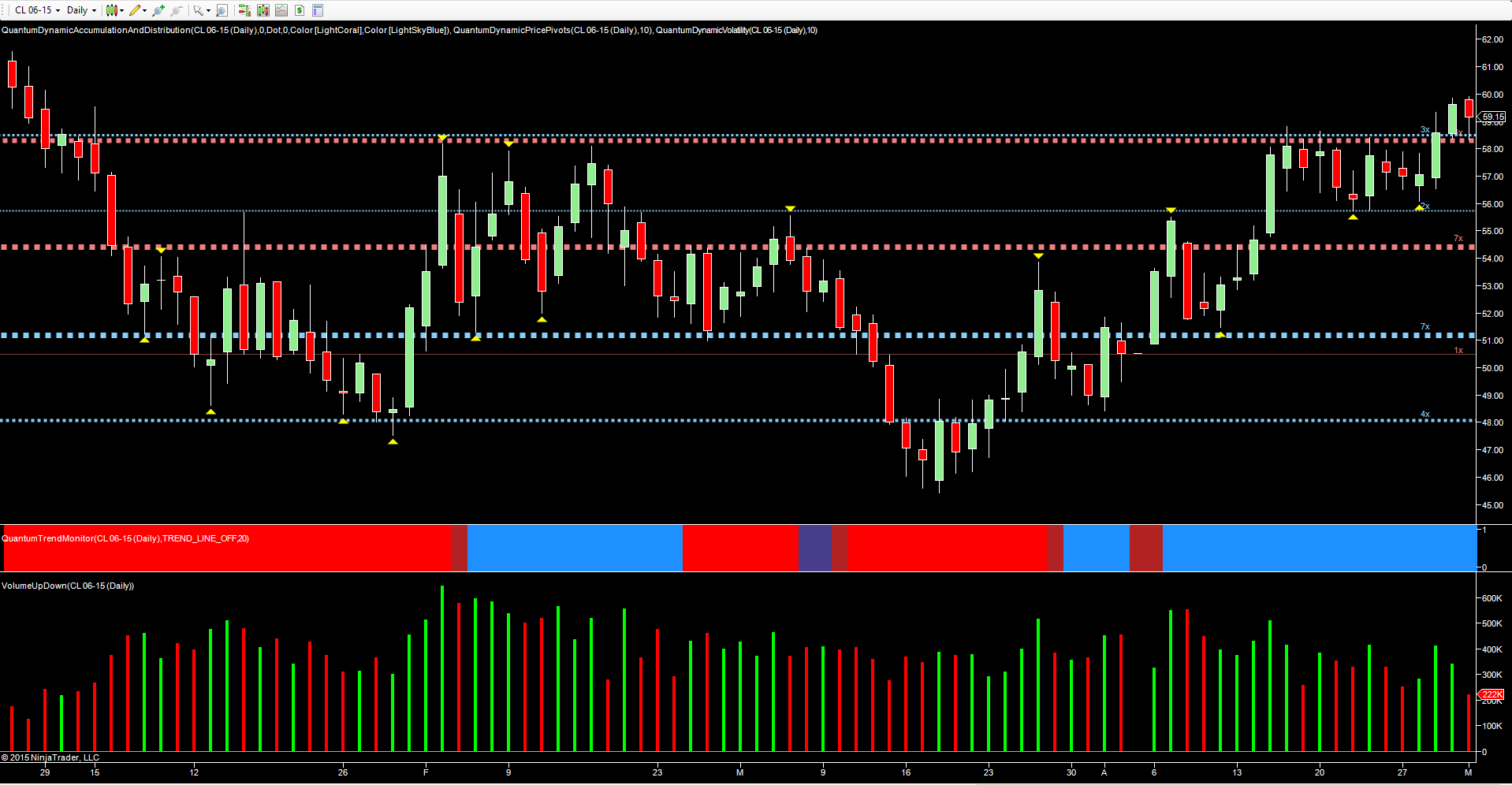 Much like gold, this was an interesting week for oil which until Thursday, had struggled to breach the well developed area of resistance that had been building in the $58.50 per barrel region on the daily chart. Until then, oil had struggled to continue its recent bullish momentum trading between the ceiling of resistance at this level, and the floor of support in the $55.80 per barrel region, but with the arrival of two pivot lows the current bullish tone for the commodity was established. Wednesday's run higher was also accompanied on good volume, with Thursday's price action then taking oil through the key $58.50 level, a price point I have highlighted several times in previous market analysis. Indeed, this was the level which saw oil prices reverse sharply in February, making any move through here of increased significance.
Friday's price action then tested this platform again, a common occurrence after a breakout, and associated with low volumes which partially reflected the thin trading volumes on the day due to May Day holidays around the world, coupled with end of week squaring. The NinjaTrader trend monitor to the bottom of the chart continues to remain firmly bullish confirming the current positive sentiment for oil on the longer term timeframe.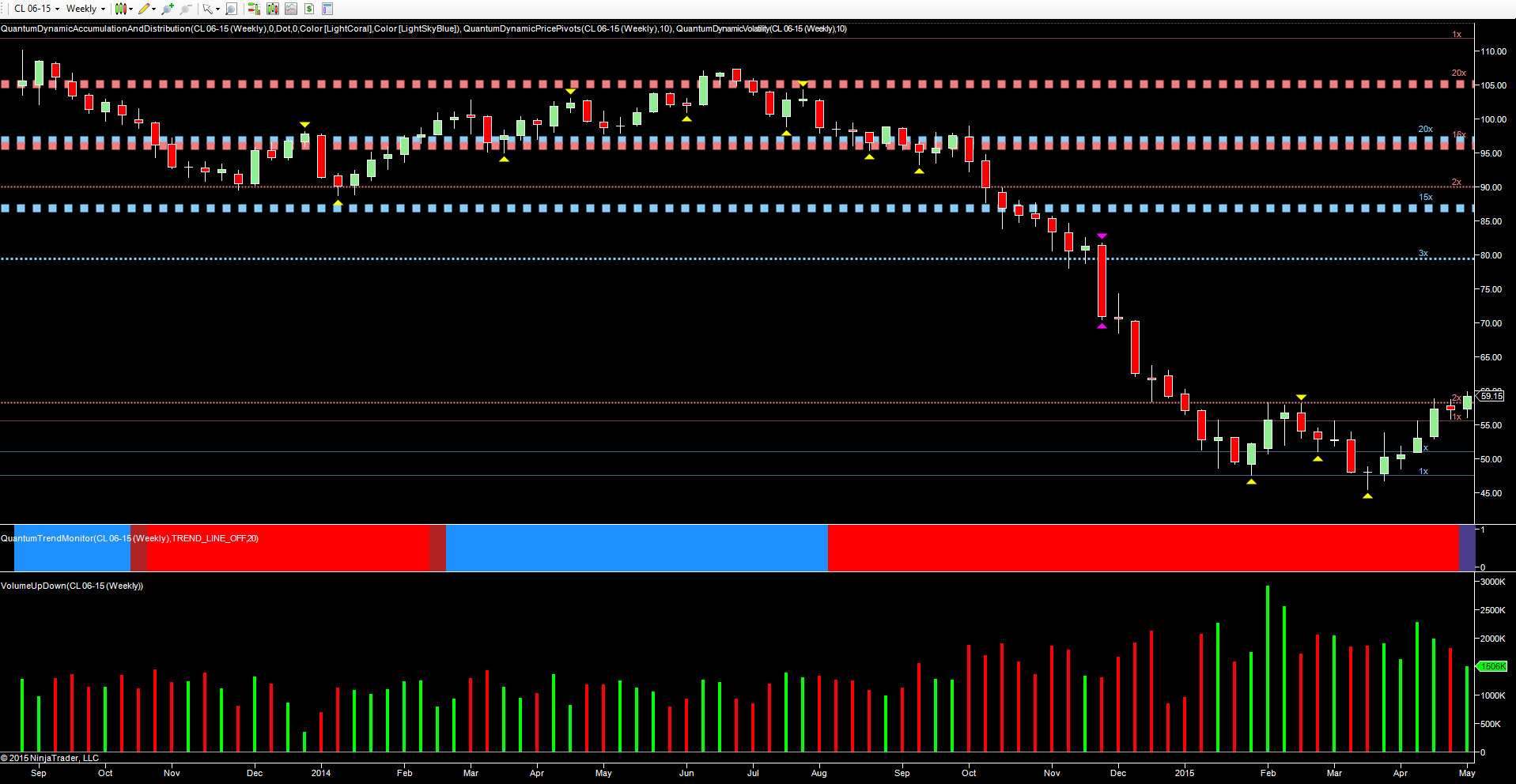 Indeed, the weekly chart confirms the longer term picture, with oil now breaking out from the recent double bottom and with the NinjaTrader trend monitor now moving into a transitional phase from red to dark blue. Volumes over the last few months have been rising steadily, with the volume of two weeks ago under a narrow spread down candle confirming further buying at this level. The resistance level at $58.20 is also clearly defined here with the red dotted line, and provided the price continues to hold above this level next week, we can expect to see oil prices continue to rise off the platform. Furthermore, with little meaningful resistance ahead, oil now looks set to move beyond the $60 per barrel region and on towards the $62 per barrel area in due course.
The bullish technical picture is also now increasingly being supported by the fundamental one, with Wednesday's oil inventories coming in lower than expected at 1.9mbbls against a forecast of 2.1mbbls, and well below the previous week's build of 5.3mbbls. Whilst this was still a build, nevertheless the longer term trend does hint at a general decline in oversupply on the market, and if this trend continues, then we could even begin to see a draw in inventories in the near future.
By Anna Coulling
Charts are from NinjaTrader and the trading indicators from Quantum Trading.