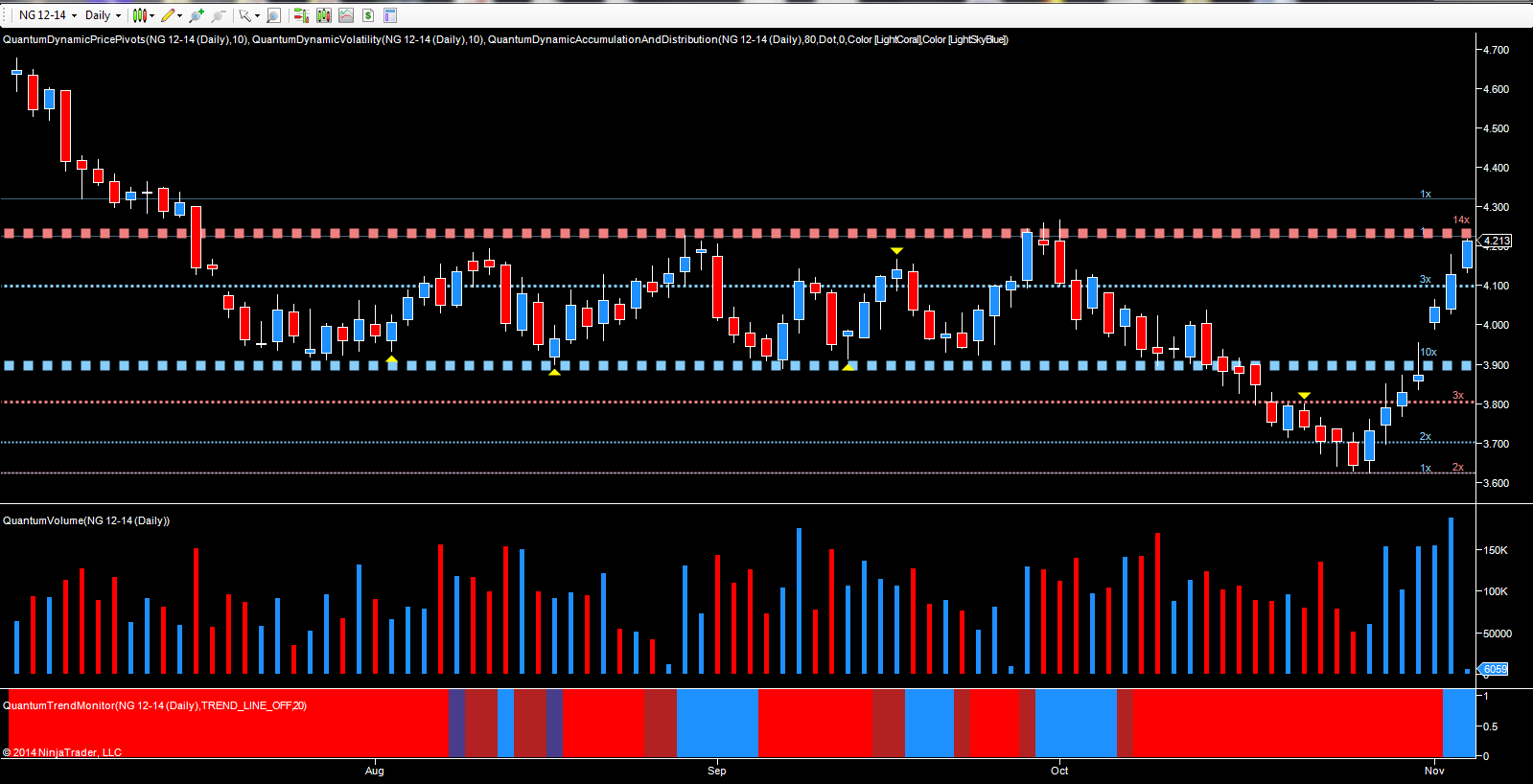 With so many traders focused on oil, it is often easy to forget that there are alternatives to black gold, and the commodity that I am asked for analysis most frequently is natural gas, often referred to as the widow maker trade, as it can be notoriously difficult to forecast. This notoriety is not limited solely to self directed traders, but to institutions and funds in equal measure. It is a market famed for large swings in price, purely based on the prevailing weather, however this over simplistic correlation has trapped many a trader on the wrong side, and perhaps the only way that this market can be traded with complete confidence is in the application of volume price analysis – short and simple.
If we start with some of the fundamental drivers for natural gas and perhaps the one that all traders focus on which is the weather. The recent dramatic rise in the commodity has been attributed to weather reports suggesting a repeat of last winter's polar vortex in the US which engulfed the Eastern half of the US with brutally cold temperatures. This has helped natural gas to rebound sharply from the lows of October, however from a technical perspective this reversal in sentiment was already being signaled on the daily chart, with falling prices associated with falling volume for the 24th, 25th and 27th of October. Indeed the candle of the 27th was the clearest signal of all, with a wide spread down candle on low volume, a straightforward anomaly, with the first of these three candles signaling stopping volume, and the second further buying under the hammer candle. The low volume of the 27th of October then validated this price action with the selling having been absorbed. The following day duly reflected this reversal in sentiment with a wide spread up candle on high volume, with further momentum in the move higher following the gap up through the deep resistance in the 3.900/mmBtu region as defined with the blue accumulation phase at this level.
Yesterday's price action confirmed the bullish sentiment with the commodity closing with a further wide spread up candle, and increasing volume once again, adding confirmation to the current reversal in sentiment. In early trading this morning in the electronic market natural gas has continued to climb higher building  the bullish tone, to currently trade at 4.214/mm Btu at time of writing. Immediately ahead however, is an area of deep resistance as defined with the red dotted line of distribution, and if the current bullish momentum is to be maintained, we will need to see a clear break and hold above this level, on strong and rising volumes. If the 4.300/mm Btu price point is achieved, then we will have a solid platform of support in place and the springboard for further gains provided these are then validated and confirmed with volume price analysis.
By Anna Coulling