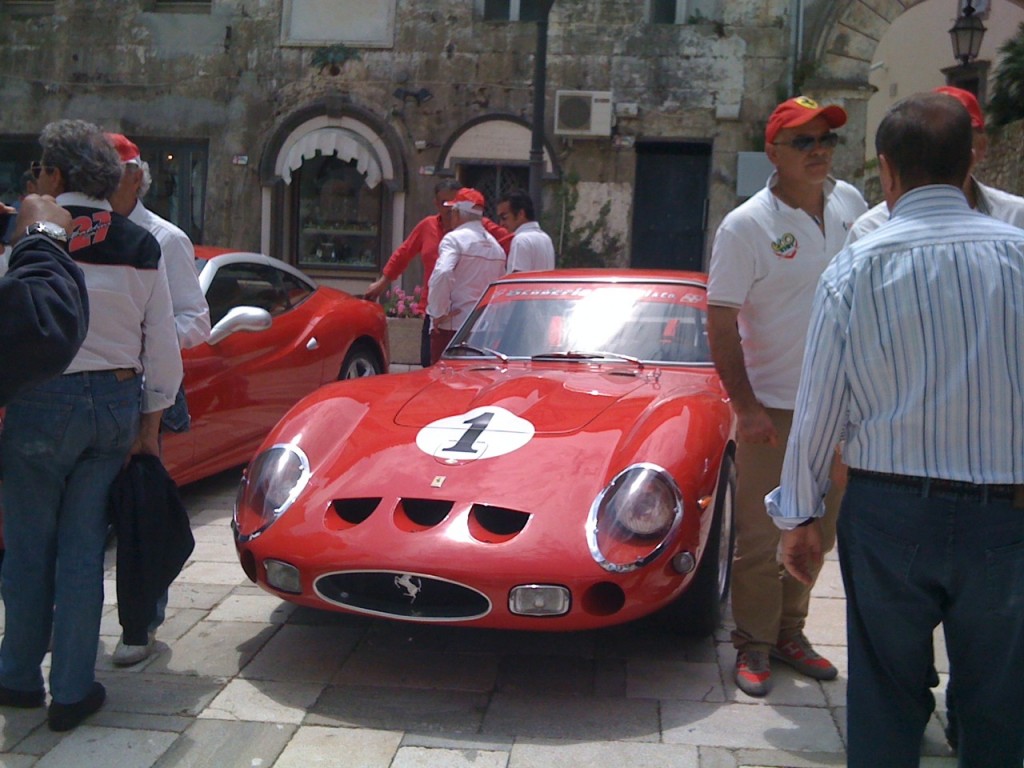 With markets in free fall at the moment and investors moving into cash and looking for alternative assets as investments, it may be apposite for me to suggest one or two of my own!
As many of you already know, I am in Italy, enjoying some much needed sunshine, and on Sunday we were treated to a spectacular classic car event, organised by the Rome Ferrari  owners club – a devout and serious organisation, dedicated to one thing – worshipping the iconic mark that represents Italy – Ferrari. The Concours d'Elegance began in the marina at San Felice Circeo, before heading off for an extended lunch in the old town, where I took many of these pictures and the two cars here are all time classics. The first is the 250 GTO, and with only 39 every built, it is rare to get this close to one of these legendary works of art. Famous owners in the UK include Nick Mason, drummer with Pink Floyd, who has owned his for many years, and Chris Evans who bought one more recently. And the current values? Somewhere between £12 million and £20 million. A nice wide spread!! In Italy there are currently three according to the Ferrari 250 GTO register, and had you been lucky enough to buy one in the late 1970's, you could have picked one up for a mere $100,000 approx! The car built for Sterling Moss in 1962 recently sold for $35 million. Not a bad return, even allowing for inflation!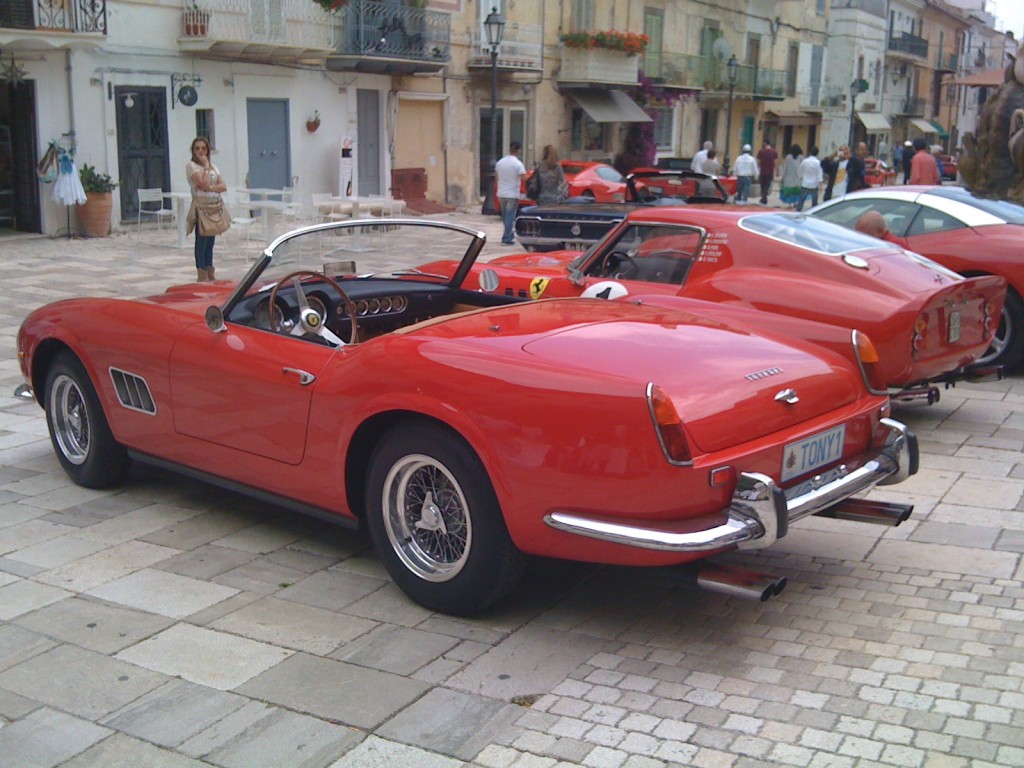 If you are, like me, of more modest means, then could I tempt you with what I believe is the most beautiful Ferrari ever built, the 250 California. And yes Chris Evans has one of these as well, which he picked up for a song at $10.9 million. To see two such cars side by side was a thrill and to get this close to two iconic cars was truly memorable. So, if you have just cashed in your portfolio in the current bearish trend, why not consider investing in either of these – if, you can get your hands on one that is!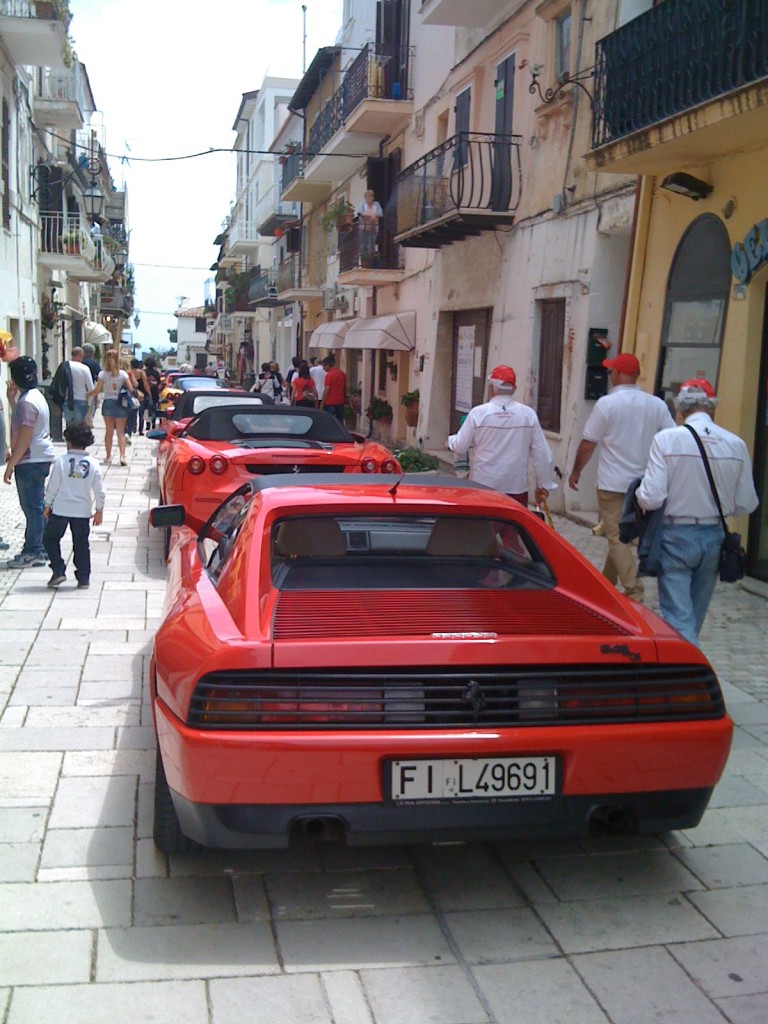 And here are some of the rest, as the owners take a well earned lunch in the old town at San Felice Circeo. These are the ones you CAN afford and still great investments, along with many others. Even the Fiat Dino, a Fiat body with a Ferrari engine, hold their values extremely well. I imported four of these 2 litre sports cars myself many years ago bringing them from Italy back to the UK. Which only goes to show, if you buy quality at the right price, then you are never going to lose.
By Anna Coulling