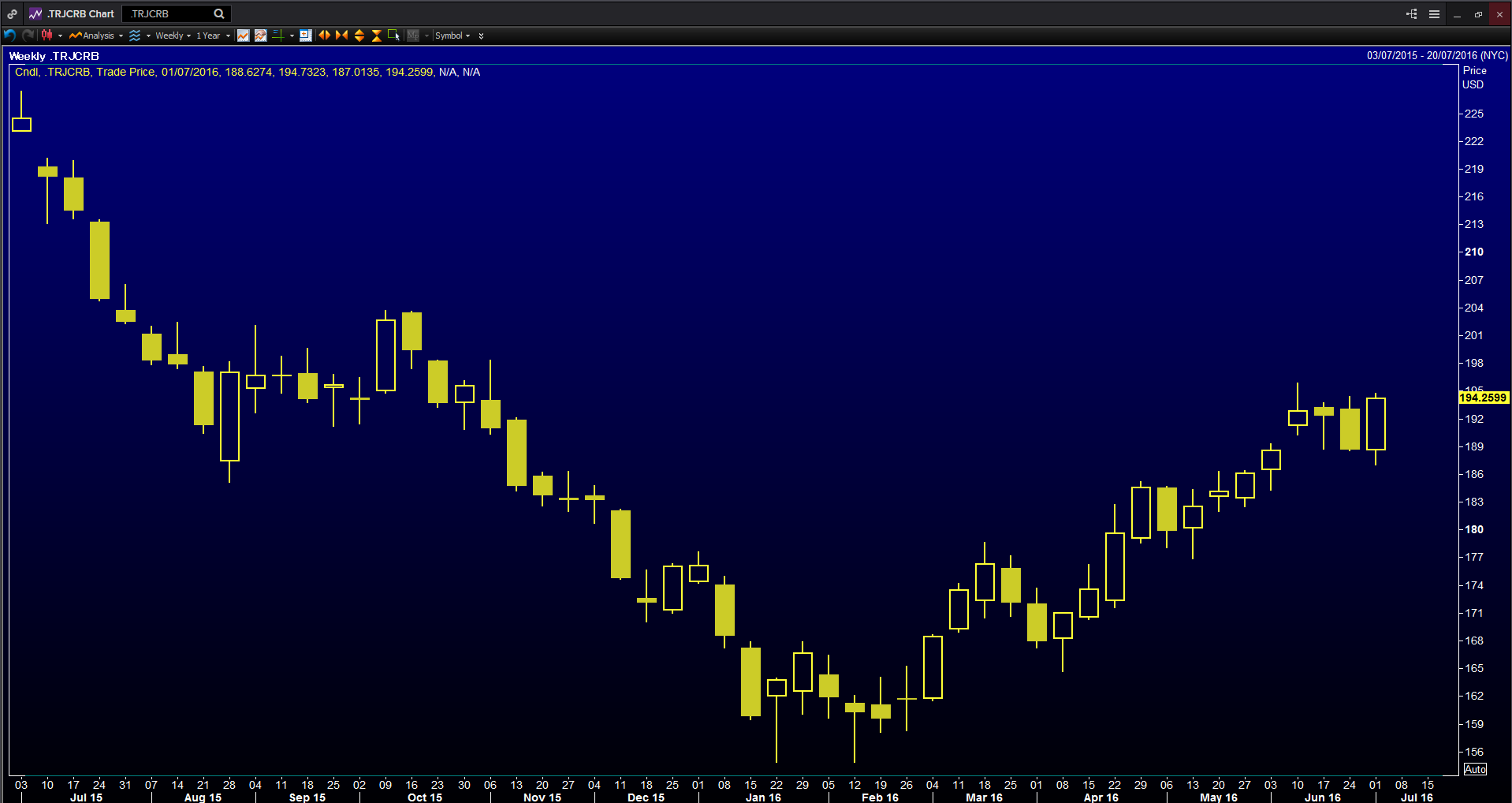 As the first half of the trading year disappears astern, and we look forward to facing the second half, commodity markets in particular now appear to be shaping up to a more positive period following the long slow decline for many, led by the metals, and of course oil. Whilst the performance of some soft commodities has been stellar, with Soybean in particular continuing to maintain the very strong bullish trend of the last few months, it has been the heavyweight members of the indices that have been the principle contributors to the move lower. However, in the last few weeks, the tone for many has started to shift, and a quick look at two key charts, namely the CRB index and the Baltic Dry which are both now approaching key technical levels on the slower timeframes.
If we start with the CRB index, last week's positive price action saw the index closed firmly higher with a wide spread up candle, having opened the week at 188.62 and closing in positive tone at 194.25. The key technical level is now firmly established in the 196 region, and should this be breached the psychological 200 area is then in sight, with potential to take out the 203.61 high of Ocober last year. This is an important area given the depth of congestion in this region, and much will depend on oil and its attempt to breach the $50 per barrel area, and move higher to test $55 per barrel in the longer term. OPEC continues to maintain its position of taking on the alternative energy markets, whilst supporting customers in the Far East and Asia with lower prices.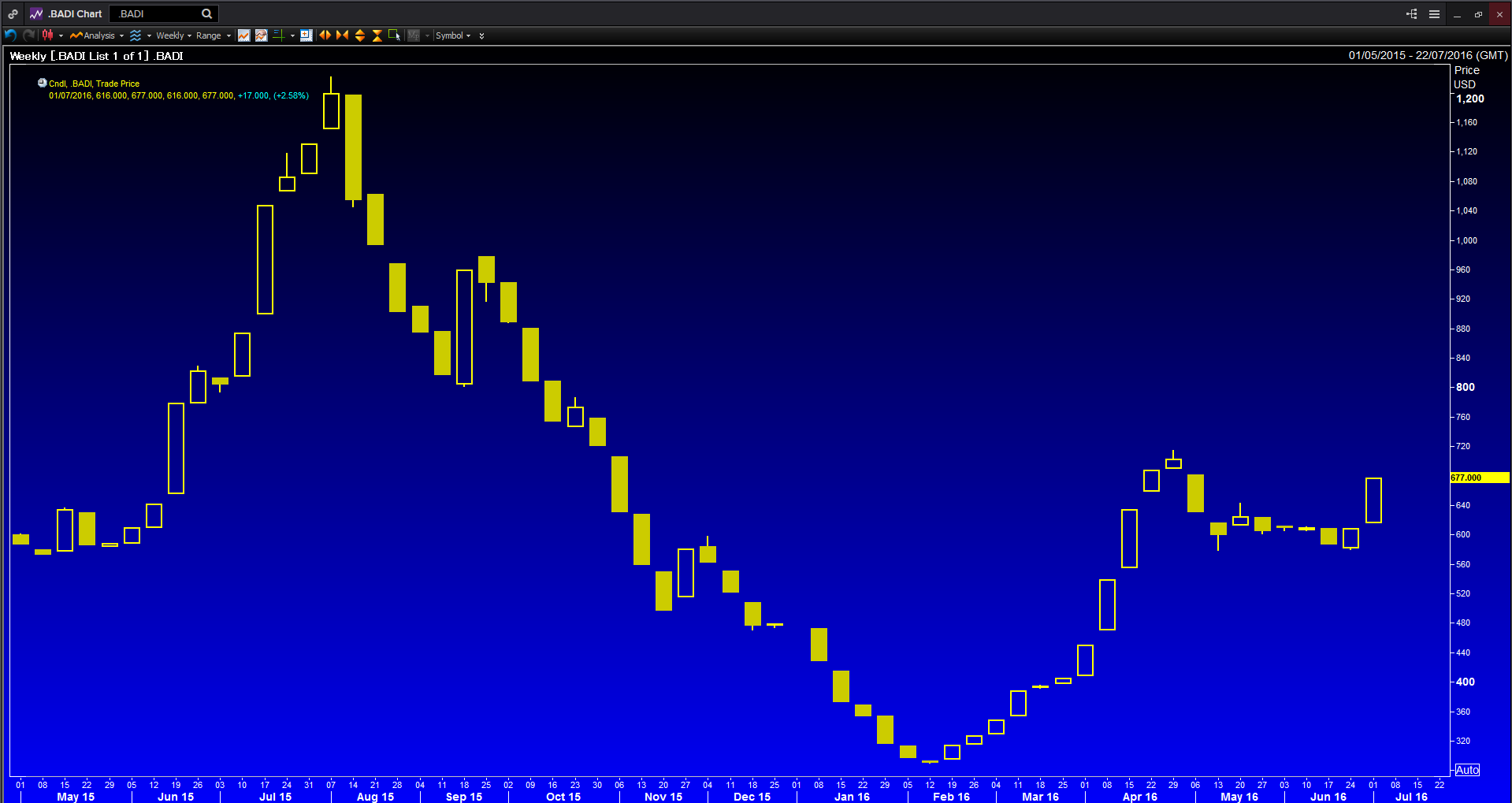 Moving to the weekly chart for the Baltic Dry index, this mirrors the price action for the CRB, with the index rising strongly from 616 and closing at 677 with a wide spread up candle, and adding further weight to the general bullish sentiment for commodities. The 715 high of April is now on the radar, and if this is taken out, then a platform of support will be created for a stronger move higher and on towards 800 in the longer term.
By Anna Coulling