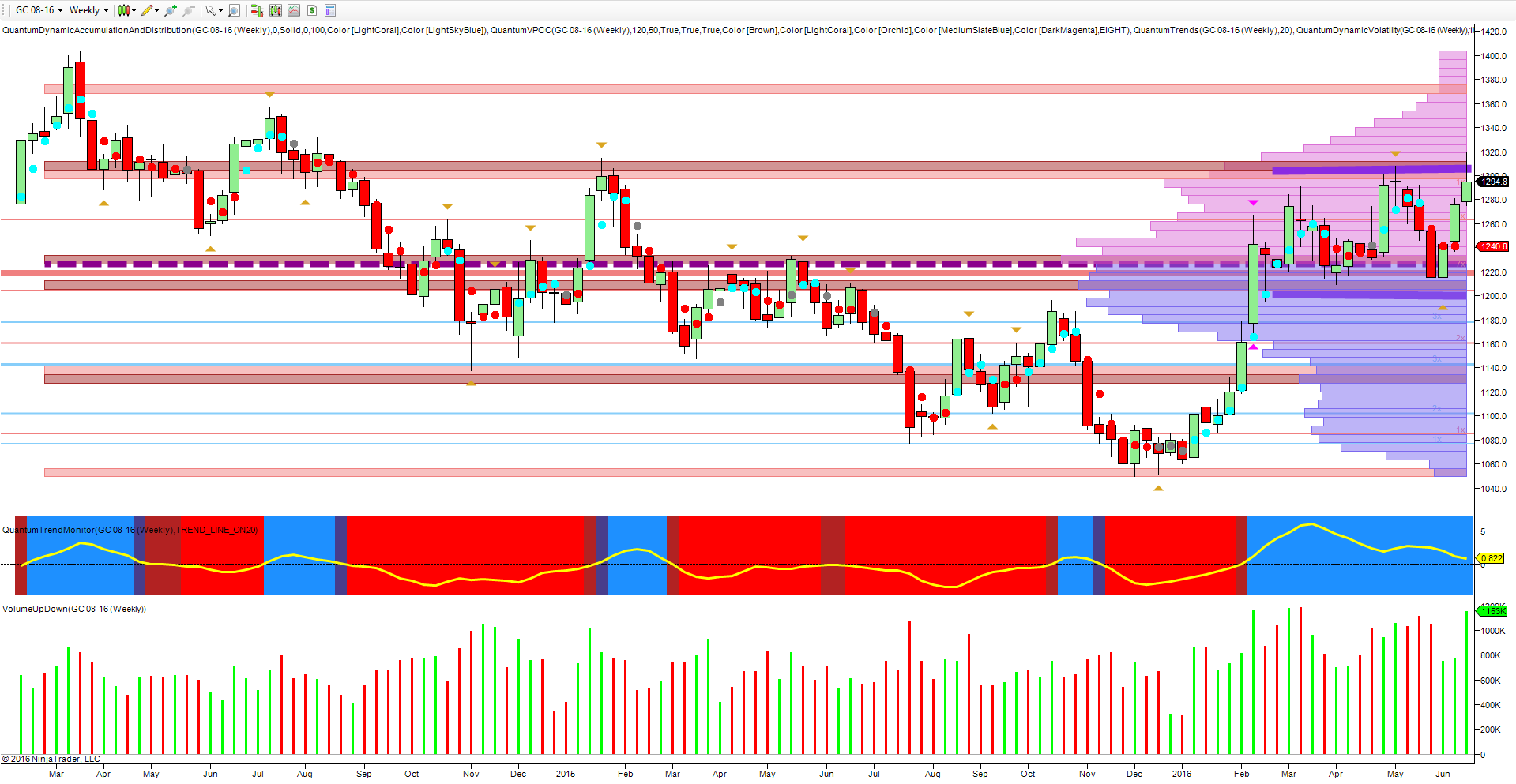 As we prepare for a volatile week, with every catastrophic world event being laid at the door of the UK and Brexit, it's time to consider gold which is likely to see some volatile price action this week.
If we start with the daily chart, Thursday's price action was both dramatic and demonstrable as gold moved in a $40 per ounce range, before finally settling back at the mid point of the session with a long legged doji candle. With the price action also accompanied by ultra high volume, one thing was clearly evident, this was indecision on a grand scale, and bringing the recent rally for gold to a shuddering halt once more. The $100 per ounce range defined by the ceiling at $1300 per ounce and the floor at $1200 per ounce continues to contain the precious metal, and until one of the levels is breached we are likely to see further sideways price in this range. Indeed Friday's price action once again tested this level for the August contract with the high of $1302.70 failing to hold as the market closed back below this level to end the week at $1294.80 per ounce.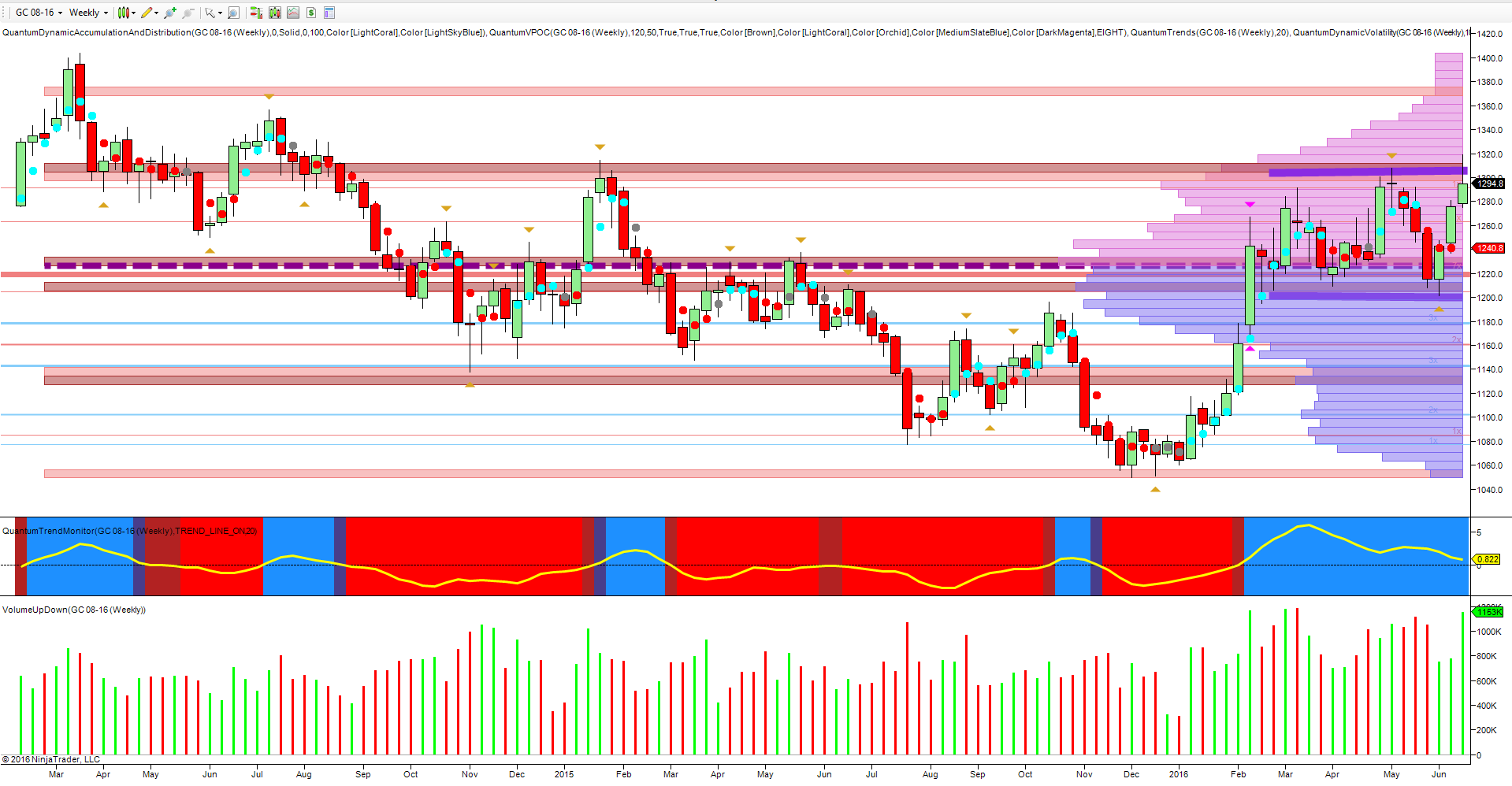 Moving to the weekly chart, last week's price action could best be described as weak with the deep wick to the upper body of the candle and high volume signalling selling pressure building and a potential reversal in due course.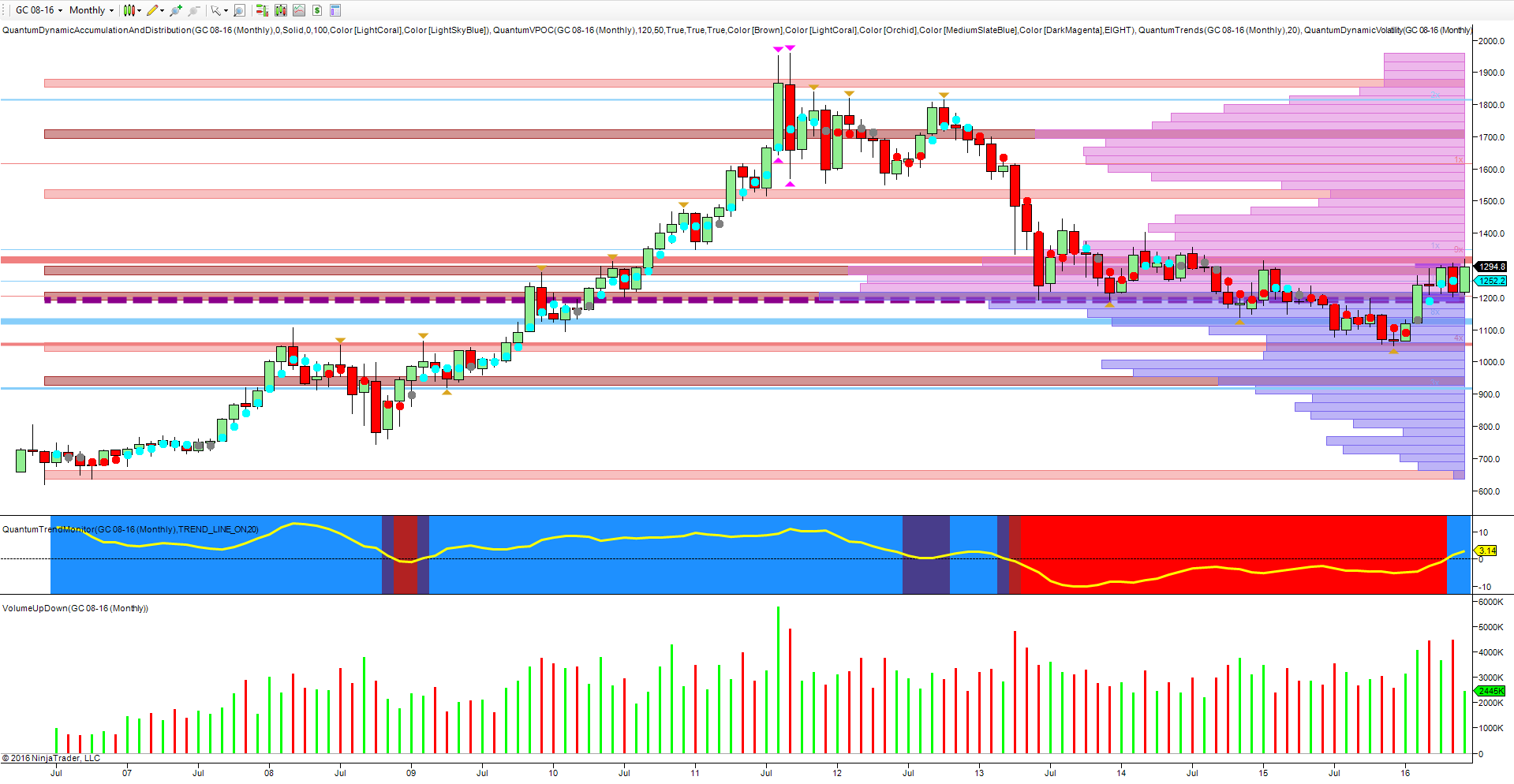 Finally to the monthly chart which reminds us once again that the progress for gold higher is stilted to say the least as we continue to test the deep resistance area in the $1300 per ounce area, and given the density of price action awaiting in this region, this is no great surprise. Indeed this is also confirmed with the volume point of control which remains in the $1200 per ounce region with the high volume nodes at $1295 per ounce and above adding further downwards pressure.
By Anna Coulling
Charts from NinjaTrader and indicators from Quantum Trading