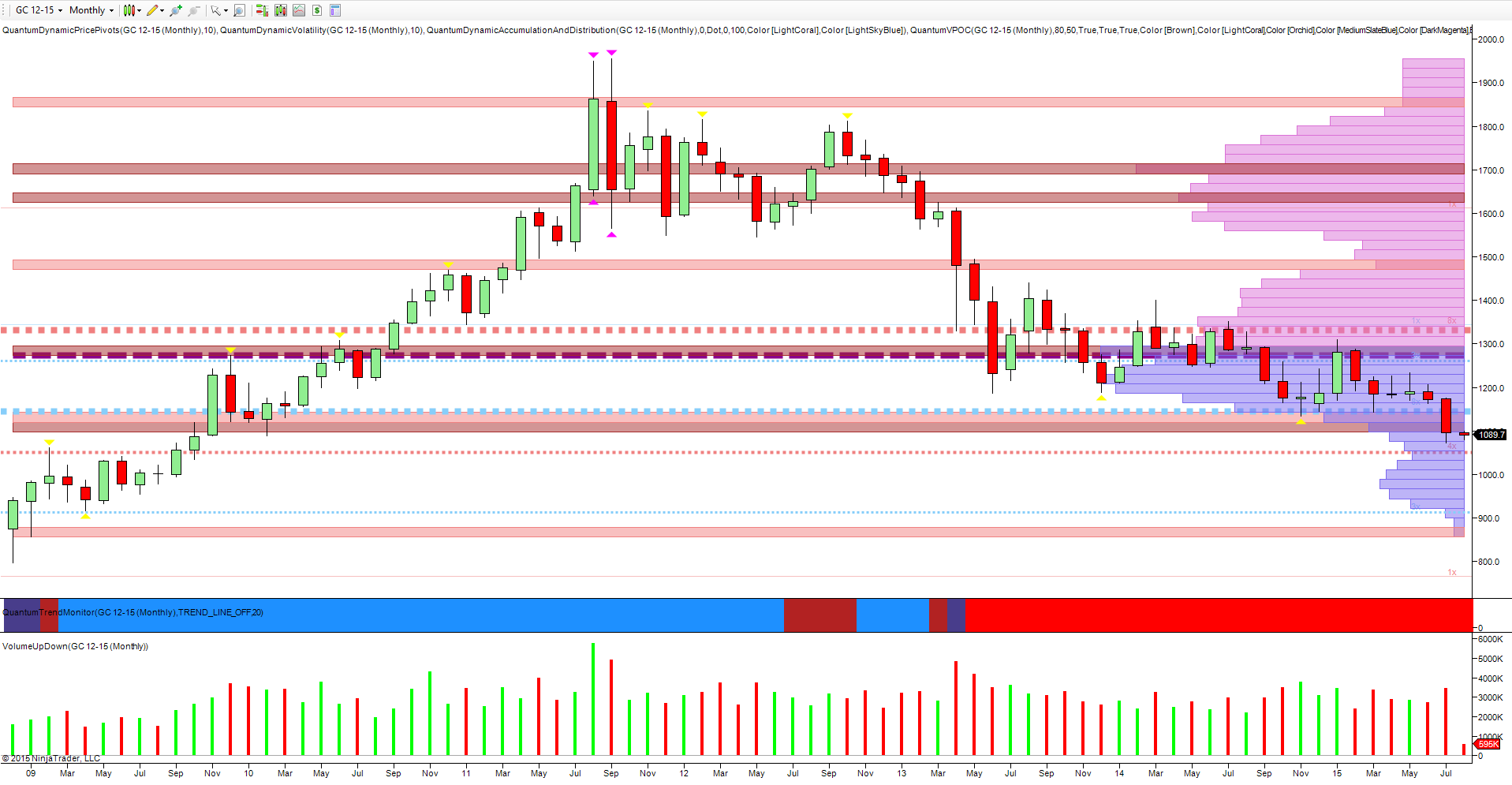 Like oil, gold is another commodity where the longer term perspective not only helps to place the current bearish picture in context, but also highlights more clearly where the metal is heading longer term. So in this case, let's start with the monthly chart from which several things are self evident.
First, last month's price action was pivotal for three reasons. First, and perhaps most significant it broke through and closed well below the deep region of accumulation as denoted with the blue dotted line in the $1140 per ounce area. Second, the wide spread down candle closed below the high volume node of the VPOC in the $1100 per ounce area. And third, the price action finally broke away from the extended congestion phase of the last few months. Furthermore, with the fulcrum of the volume point of control now perched in the $1270 per ounce region, this is adding further downwards pressure to any already heavily bearish chart. Indeed, the way is now open for gold to drop towards the low volume node in the $870 per ounce area, and with little potential support available, this now seems increasingly likely longer term.
Looking at the volume at the bottom of the chart, there is little to suggest any buying interest whatsoever, and if and until we see a buying climax in this timeframe and fully supported by the big operators, then gold looks set to continue its stately progress lower, and back to three figures.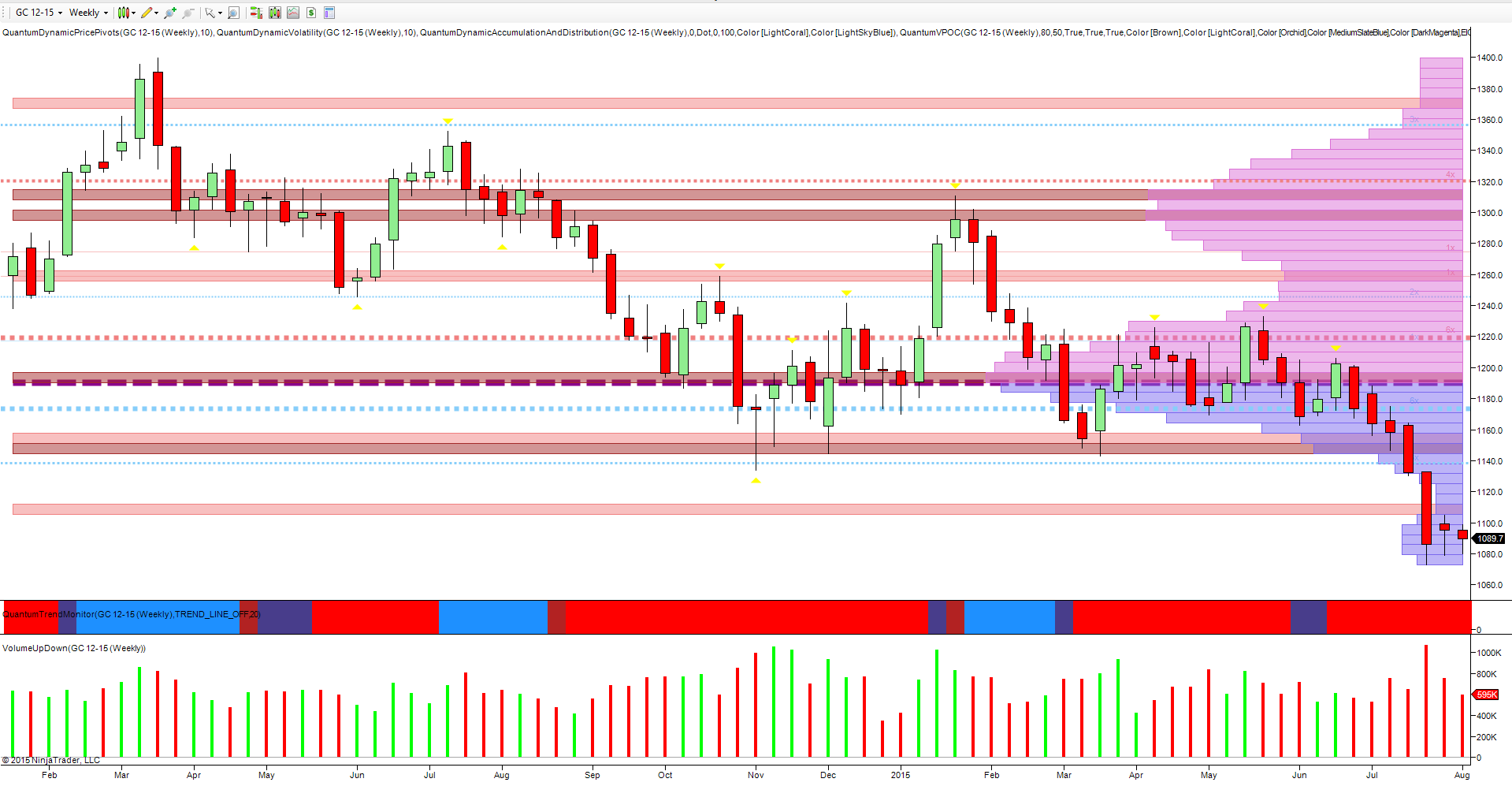 Moving to the weekly chart, in the last two weeks we have seen a modicum of buying at this level, but not sufficient to reverse the longer term trend, and with the wide spread down candle of three weeks ago moving rapidly through the low volume node of the VPOC as expected, accompanied on high volume, here to the picture looks bearish.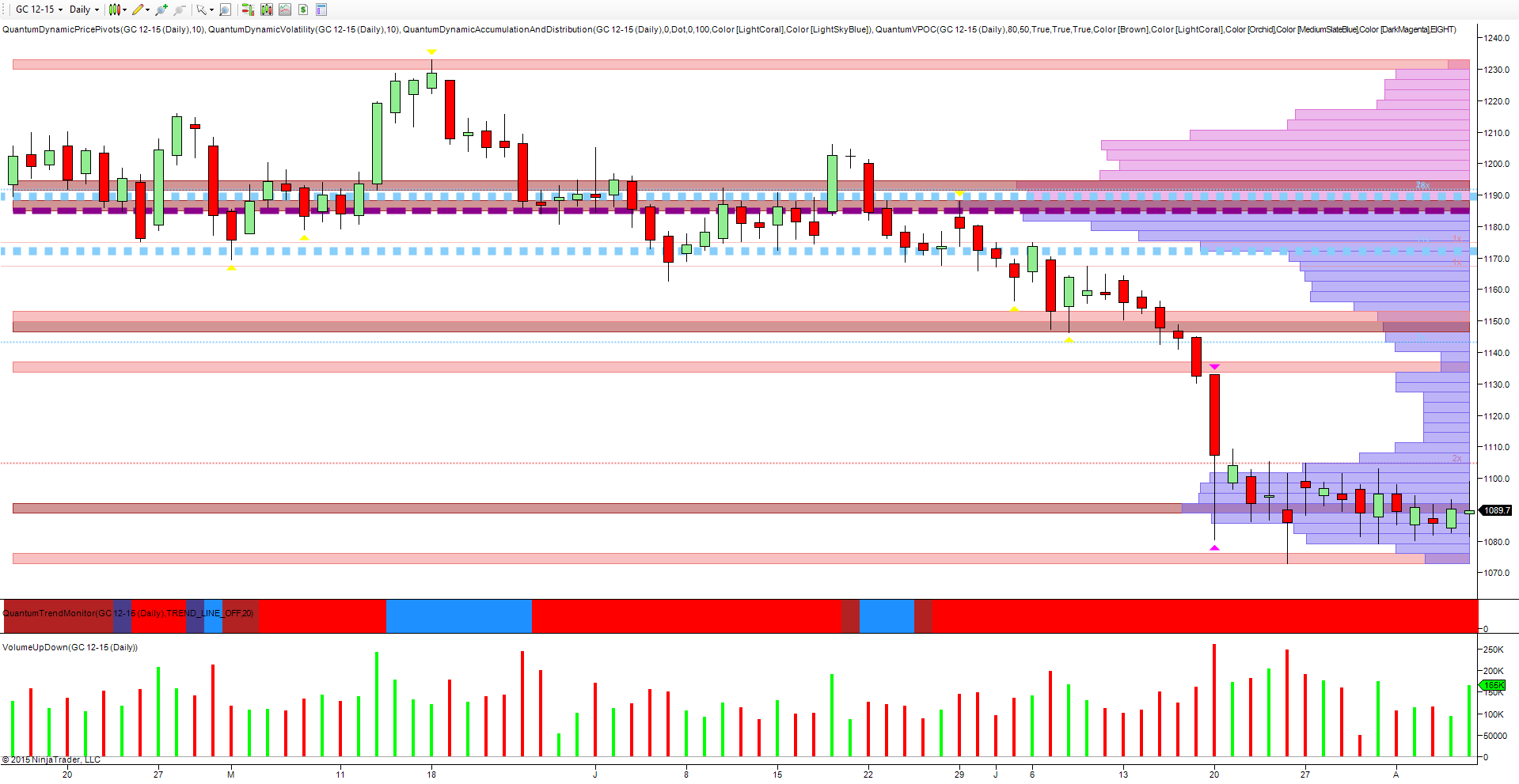 Finally to the daily chart, where the price action since late July has oscillated around the high volume node of the VPOC in the $1090 per ounce region, and any breakaway from this level, will likely see gold prices move rapidly through the low volume node below in the $1075 per ounce region, before accelerating lower once again.
By Anna Coulling
Charts from NinjaTrader and indicators from Quantum Trading