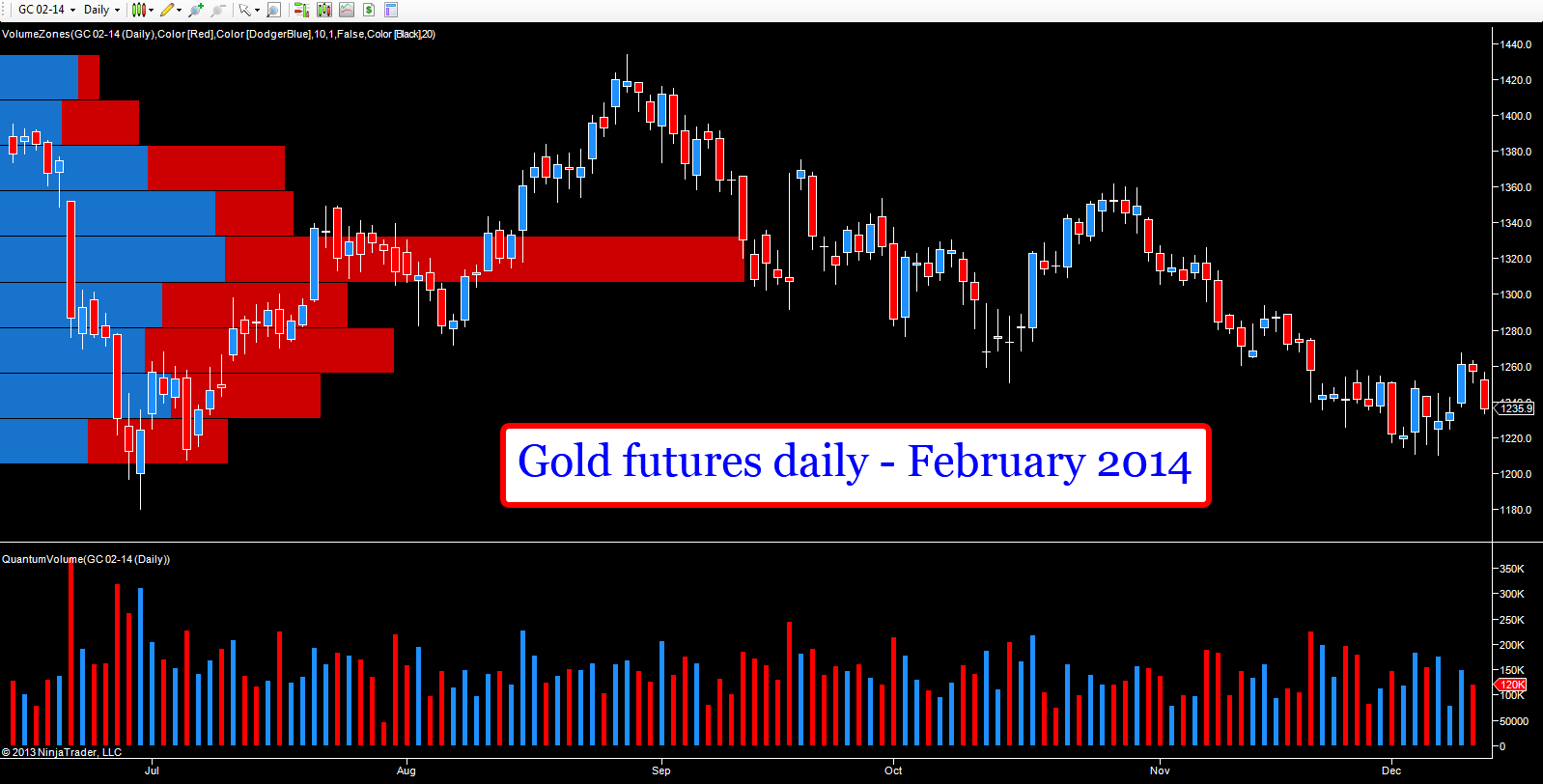 These are unhappy times for gold bugs as the precious metal continues to struggle, with each rally higher failing to gather any momentum, before collapsing lower once again. The last few days have seen yet another of these false dawns, with the initial trigger from a technical perspective, being the long legged doji candle of Friday, which gave some cause to hope for a reversal in the longer term bearish sentiment. This indeed occurred, but the rally appears to have lasted just two days, with yesterday's price action squeezed into a narrow range as the metal ran into the deep resistance overhead in the $1262 per ounce region. This was despite Tuesday's price action, with a wide spread up candle which hinted at a more sustained move higher. However, the key point here was the associated volume – hardly dramatic, and clearly revealing the lack of interest from buyers at present, with yesterday's narrow spread merely confirming this view. Overnight on Globex, the February contract has been trading with a heavily bearish tone, and at the time of writing is currently testing the $1237 per ounce level.
What is perhaps more worrying still for gold bugs, is that the current weakness in the US dollar, ahead of next week's FOMC statement, is failing to help gold move higher. Indeed, the two are currently moving in tandem, with the inverse relationship apparently breaking down ( albeit temporarily ) once again. Very different from oil, which has been a beneficiary of this weakness. Silver meanwhile, is following a similar path to gold, so for the time being, this is one relationship that remains relatively intact in these difficult and challenging times.
Sadly, for gold bugs, the next short term level of support is now clearly in sight at the $1210 per ounce level, and if this is breached, then as I have outlined before, we could see a much deeper move down to $1180 per ounce and below. At some point, gold will recover, and recover strongly in my view, but as always, volume will reveal all, particularly on the longer term charts. The weekly timeframe is the one to watch for longer term gold bugs and gold investors. Until that buying climax arrives though, it's more of the same to the end of the year.
By Anna Coulling