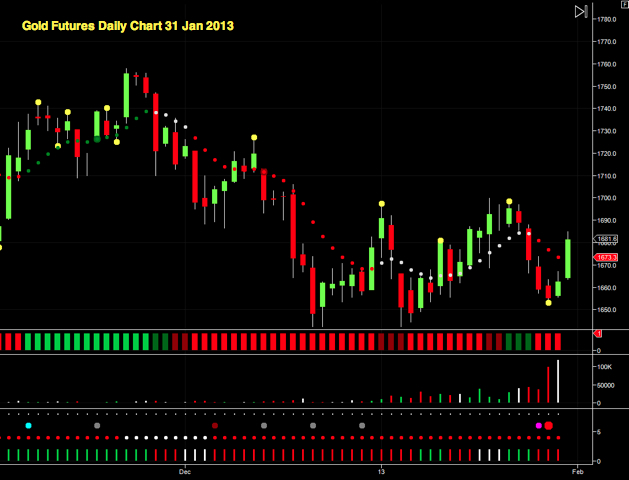 Gold futures continue to trade in a narrow range bouncing between $1650 to the downside and $1700 to the upside as the consolidation channel in which they are trapped becomes ever more well defined.
Yesterday's wide spread up bar saw gold prices move back above the $1680 per ounce level before closing the session at $1681.60 with US Dollar weakness the primary driver for this move higher.
In addition, on the daily gold chart, an isolated pivot low was posted on Tuesday's price candle at $1653 per ounce which also helped the precious metal off this low.  As a result this pivot low has also re-set the underside of this current price congestion which is now contained in a $45 per ounce band.  And until we see a break above or below this price band the price of gold will simply continue to move sideways.
By Anna Coulling