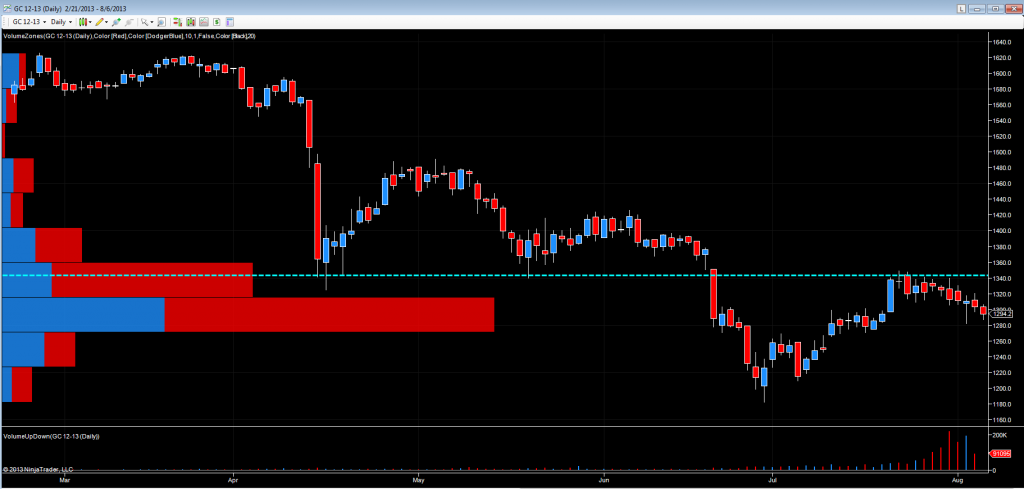 A quick update on last week's post (where next for gold) in which I suggested further movement to the downside for the precious metal, and which has seen gold fall below the $1300 per ounce level, with the December futures contract currently testing the $1294 per ounce price point, at time of writing. The $1340 per ounce level seems to be a bridge too far for the precious metal, and this has now developed into a significant level of price resistance, as shown on the chart by the dotted blue line.
The question now, of course, is how far gold is likely to fall as we are now approaching a key area of potential price support at the $1280 per ounce region. If this is breached do not be surprised to see the metal fall even further, and down towards the $1182 low of late June 2013.
Note also the volume at price histogram which is developing a deep area of price congestion between $1280 and $1300, and really reinforces the importance of any breach below this price region.
By Anna Coulling