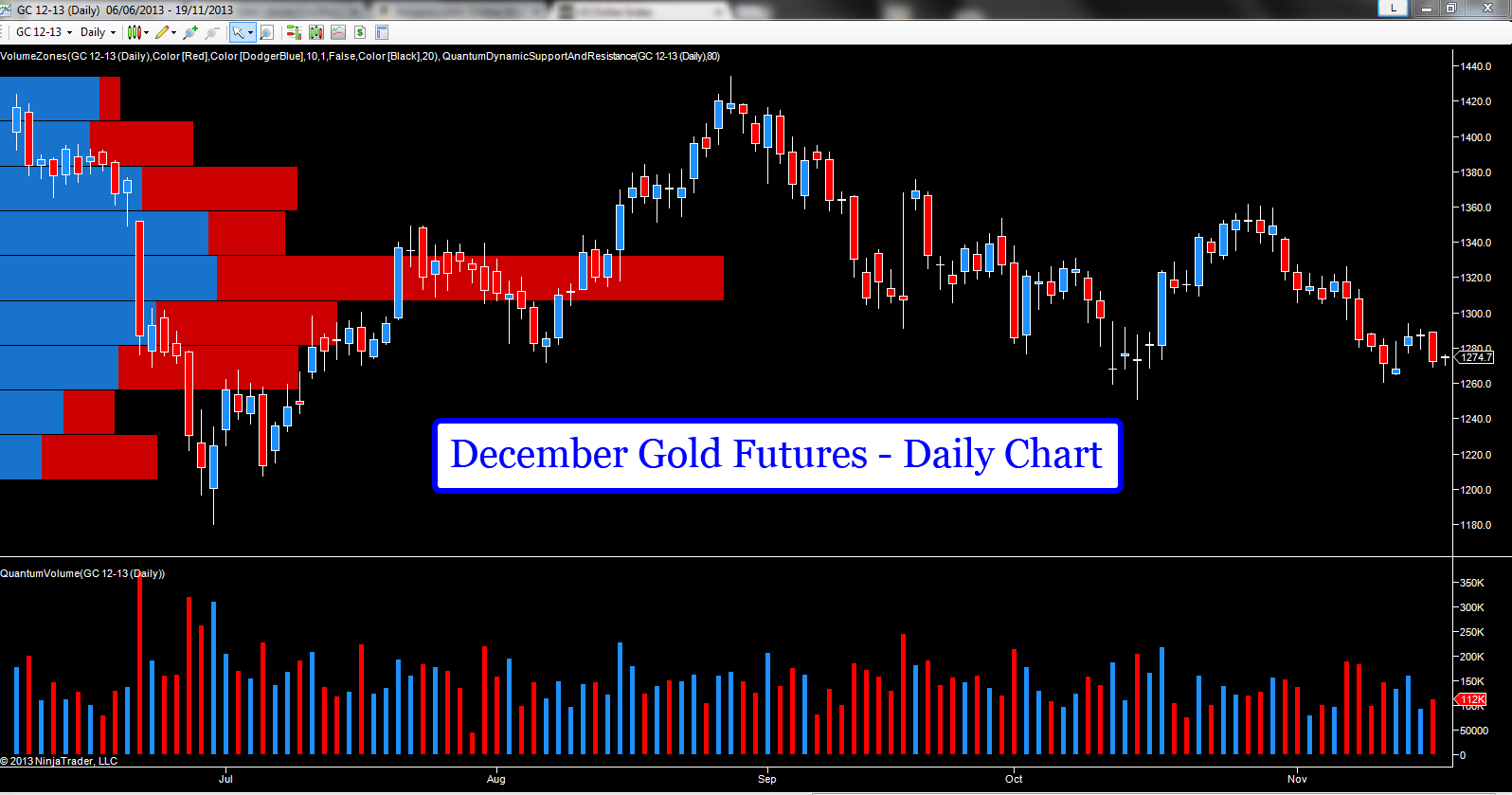 Whilst the medium term trend for gold is certainly bearish, and indeed has become ever more so following the break below the key support level at $1260 per ounce, this is not to say that speculative bullish gold traders have no trading opportunities. It simply means that in trading against what is currently the dominant trend on the longer term charts, the risk on any intraday trades are higher. Indeed overnight we have seen just such an example.
Following last week's breach of the key support area, trading on Thursday and Friday was muted, with the metal moving in a narrow range at the $1240 per ounce area. Monday's price action however, was very different with the daily chart closing with a long legged doji candle, and suggesting a possible pause point, further reinforced by the above average volume.
Overnight on Globex gold futures moved firmly higher away from the close of $1241.20 to a high of $1257.80, so providing plenty of intra day scalping opportunity for bullish gold traders. However, note that the high of the session, to date, has failed to pierce the strong ceiling of resistance now in place at $1260 per ounce, as shown by the yellow dotted line, and for the time being this will be the axis around which the price of gold will move. At the time of writing the gold price has fallen away from the high of the session to trade at $1246.70 per ounce. Nevertheless, a bullish opportunity for trading to the long side. However, the key point, as always is that in trading against the dominant trend two things need to be considered.
First the risk on the trade is substantially higher, and second it is unlikely that any such position would be held for very long.
By Anna Coulling