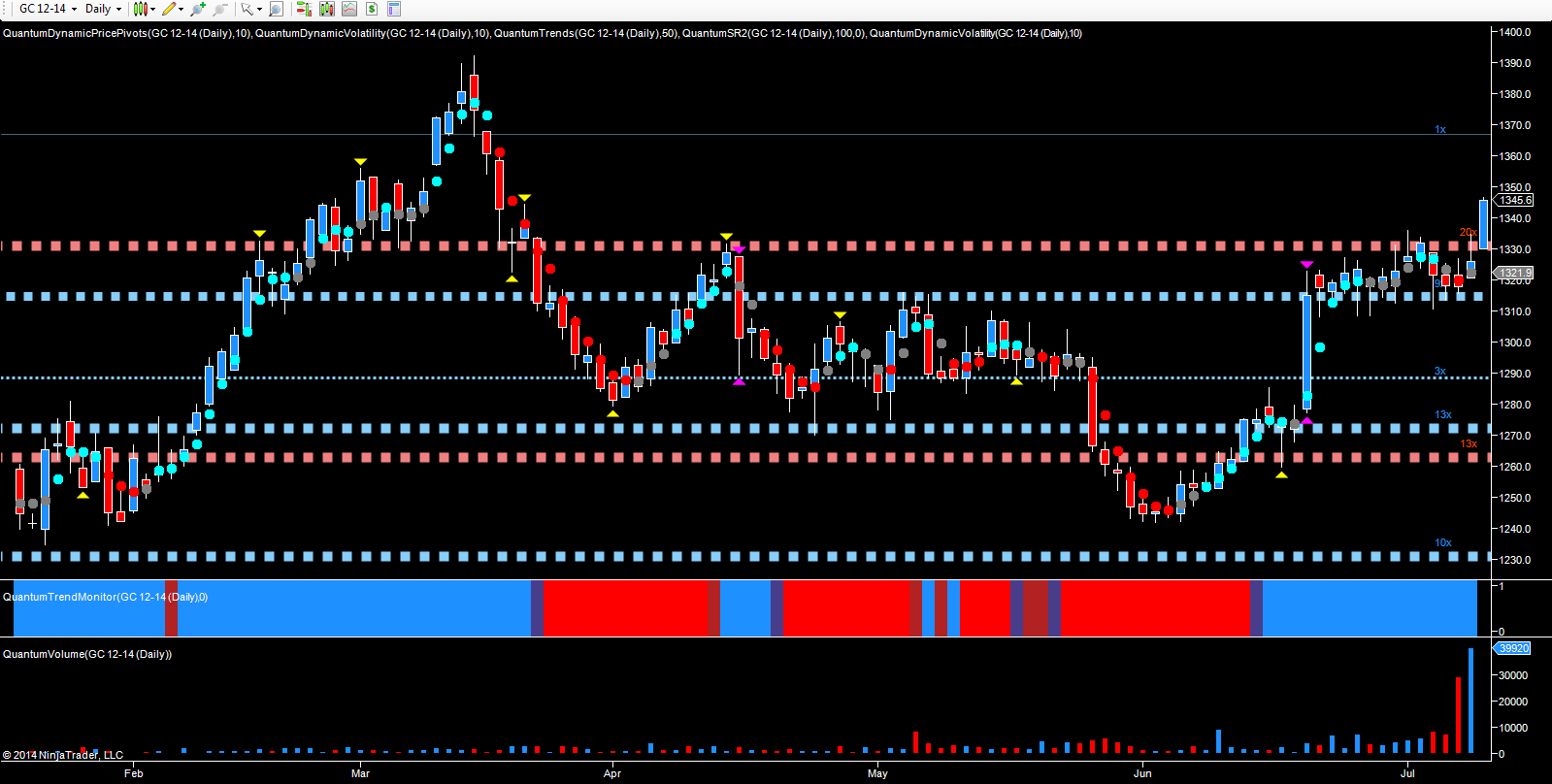 In the past couple of days we have seen extreme and unusual price activity in the December gold futures contract with yesterday's volume exceeding that of Tuesday's by some distance, but without the requisite move higher. That is until this morning when gold exploded out of its congestion phase breaching the strong resistance in the $1332 per ounce level to trade, at time of writing, at $1345.60. The surge higher today has been triggered by a number of factors, not least the failure of a major Portuguese bank to meet a bond payment. This catalyst has triggered alarms across a number of markets including equity futures which have tumbled, Bunds which have soared and now gold too which is moving higher as traders and investors rush to traditional safe havens. However, in amongst this current squall the euro appears unconcerned as it continues to meander higher. C
Returning to gold this current spike higher has also been helped by the recent elections in India with the suggestion of a cut in gold import duty which could also explain this pent up demand.
From a technical perspective should the gold price hold above the $1332 per ounce price point it may continue higher for a short period to possibly re-test the $1390 high of early March, but which may well be a bridge too far.
By Anna Coulling