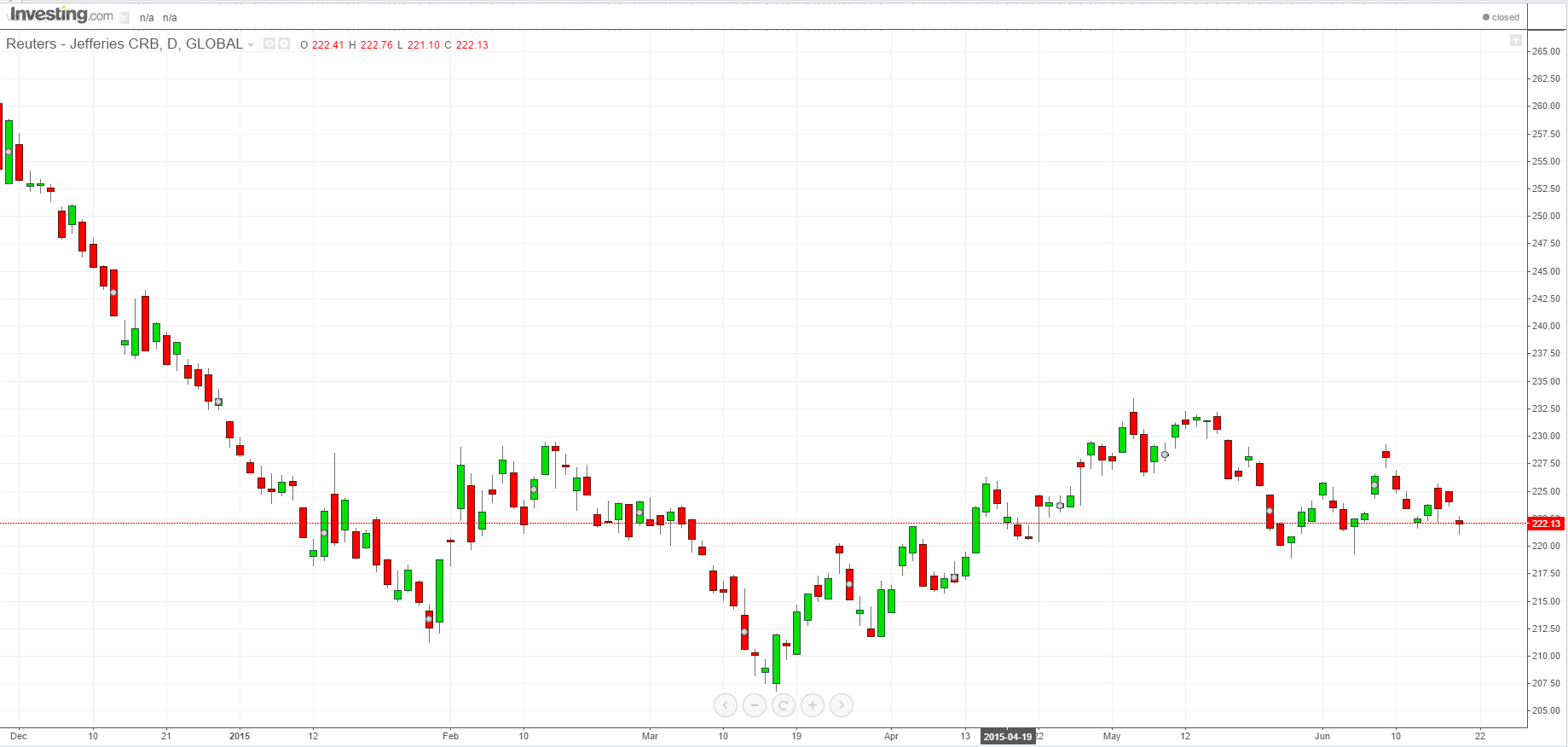 Copper, like many other commodities holds a mirror to the Reuters Jeffries CRB index, which continues to wallow in a sea of bearish sentiment on the daily chart. The rally of earlier in the year, which saw the index climb off the lows of 207.50 to regain the 233.50 region, before running out of steam and reversing lower once again. Throughout June the index has attempted to build a base of support in the 219 region, which continues to hold firm for the time being. However, any move through this level will then signal a further phase of bearish price action for commodities.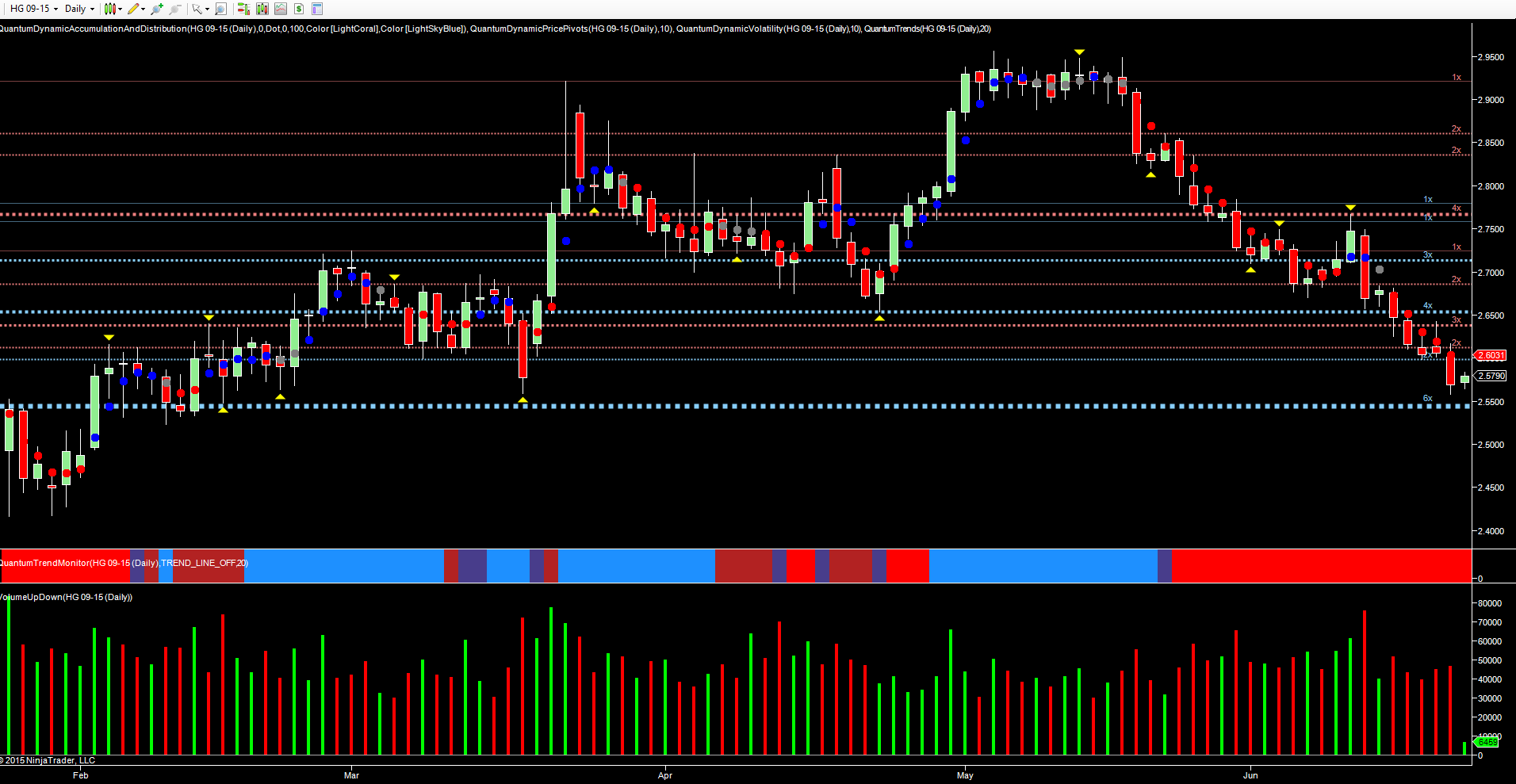 Moving to the commodity itself, last week saw copper prices decline for five straight days, before closing on Friday with a wide spread down candle on high volume, sending a clear signal of further downside momentum to come. This was also further confirmed on Thursday with the market attempting to rally before closing on a down candle but with a deep upper wick which was duly validated the following day.
The trend monitor continues to remain firmly bearish as the commodity approaches the next level of potential support at $2.54 per lb area, as defined with the blue dotted line. This area has not only seen accumulation in the past, but has also provided the springboard for the move higher in February and March when copper rallied to touch a high of $2.9560 per lb in May ahead of the development of the current bearish trend.
The most significant price action of the last few days was on the 11th June, with the market closing with a wide spread down candle accompanied with ultra high volume, and snuffing out the attempt to rally with the market testing the resistance at $2.77 per lb, as defined with the red dotted line.
Moreover, the fundamental picture too continues to weigh heavily on the commodity, and in particular China, where a recent report has suggested the world's second largest economy is moving away more quickly than expected from construction and industrialization towards consumption and services. In addition, China's economic growth is expected to slow to 7.5% in 2015, and could even fall below this point, the slowest growth since 1990.
By Anna Coulling
Charts are from NinjaTrader and the trading indicators from Quantum Trading.