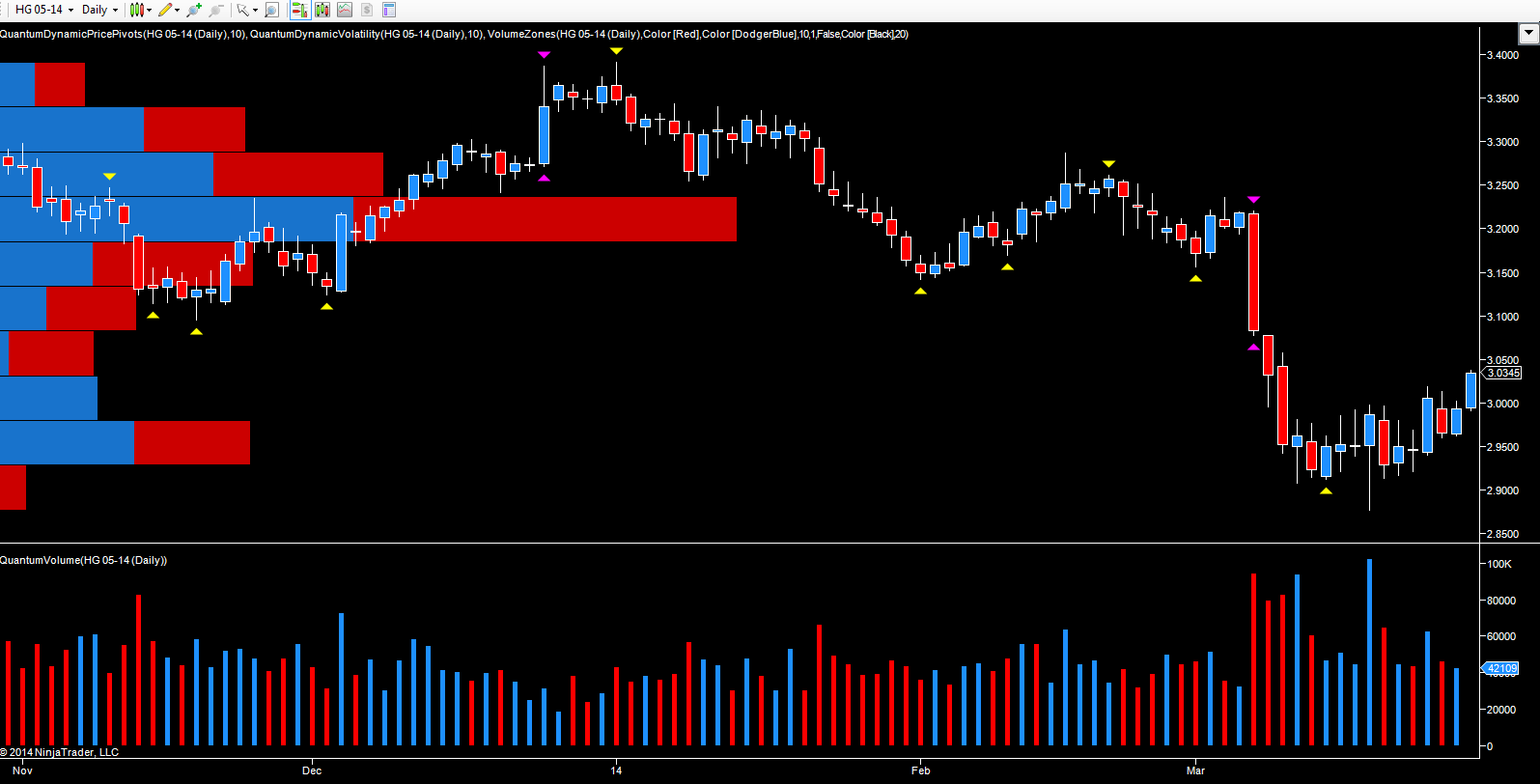 Let me start with a quote from my last post on copper where I wrote the following:
"……and for any recovery longer term, we will need to see a dramatic buying climax, and given the extent of the current selling, an extended phase of congestion prior to any bullish momentum returning for copper."
As always, volume is leading indicator which when coupled with volume, gives us the most powerful approach to forecast future market direction, and with copper, this is another classic example of its power in action. If we consider the price action of the last few weeks candle by candle, it tells an interesting story.
The initial sharp move lower for copper occurred over three days, with wide spread candles and very high volume, as panic selling ensued, with the red metal falling to test the 2.9500 region and below. The following day, buyers returned signalled by the price action of a hammer candle and equally high volume, the first sign of buying at this level. This was followed by four days of sideways price action, with copper attempting to rally but continuing to look with, as signaled by the deep upper wicks to the candles.
The following day buyers flooded into the market once again, with the candle closing with a deep lower wick and ultra high volume, a clear and unequivocal signal of a market preparing to move higher. The final mopping up of selling pressure then continued for a few days climbing towards the 3.000 price point, which has now been breached in this morning's early trading, with the metal surging higher to trade at 3.0345 at the time of writing. A classic example of volume price analysis in action, and provided today's move higher is confirmed with strong volume then we can expect to see the metal climb back to strong level of resistance now in place at the 3.1500 in due course.
By Anna Coulling