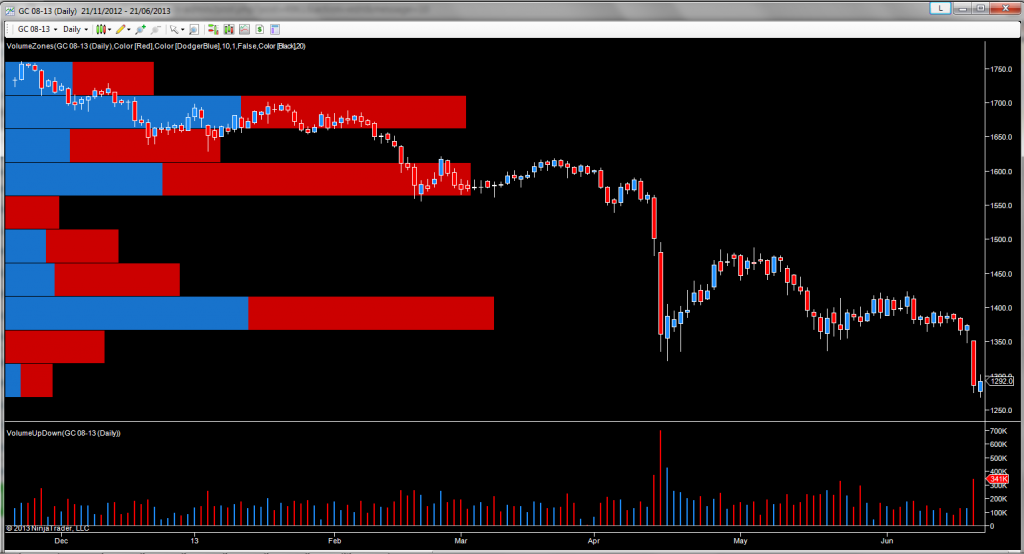 Nobody wants gold – well not at this price anyway, and given the current technical picture, gold seems to have lost its appeal, both as a safe haven asset and as a hedge against inflation. Something the gold bugs will not want to hear, but hear it they must, as gold seems set to fall significantly, now that the floor of potential support in the $1340 per ounce area has finally been breached.
For those of you who are regular visitors will know, I have been talking about this level for some time, and suggested several weeks ago, that if this were broken, then gold would suffer a structural collapse, which duly arrived on Thursday last week, with the wide-spread down candle, plunging gold through this level and lower through the $1300 per ounce level. This breakout from the sideways price congestion of the last few weeks was associated on the daily chart with above average volume, a strong confirming signal of a valid move, so anyone living in hope that this was a fakeout, will be sadly disappointed.
To add further to this gloomy picture for gold bulls, the volume at price histogram displays this deep congestion area graphically on the left of the chart, with an ultra high volume band extending from $1340 through to $1380 per ounce. Any recovery through here in the next few months will need to see the price action coupled with high and rising volumes. But that's a long way off.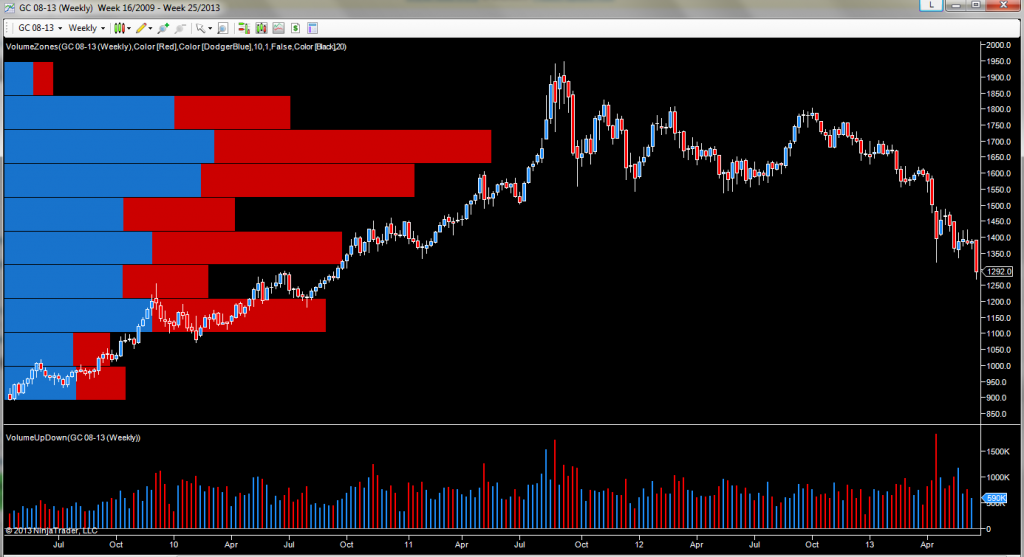 In the short term, expect further bearish momentum and should this develop on rising volume, then gold may test the $1240 per ounce level, followed by a deeper move towards the $1220 per ounce area. As we can see from the weekly chart, there is a deep area of potential price support here, but should this fail to hold, then $1075 per ounce becomes a real possibility in the long term.
By Anna Coulling