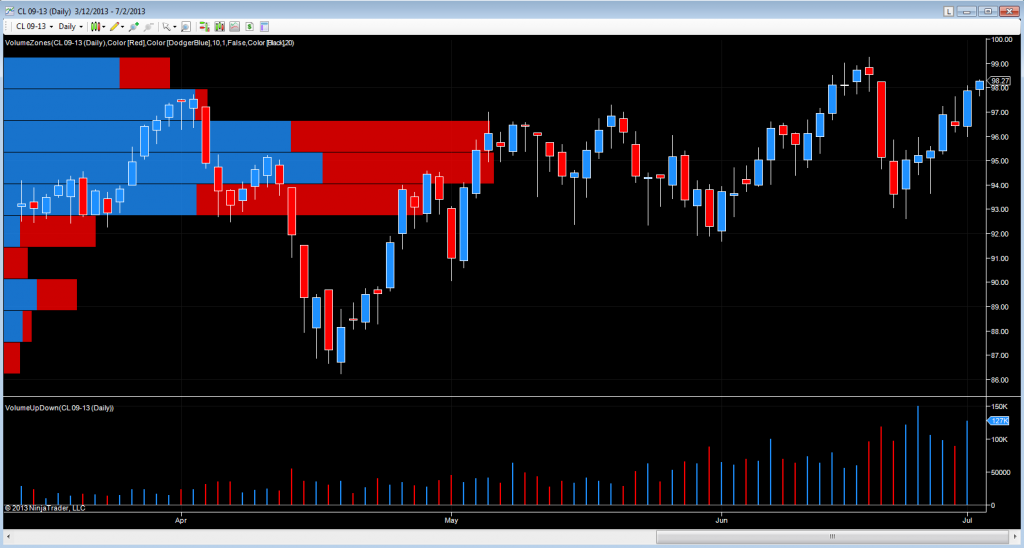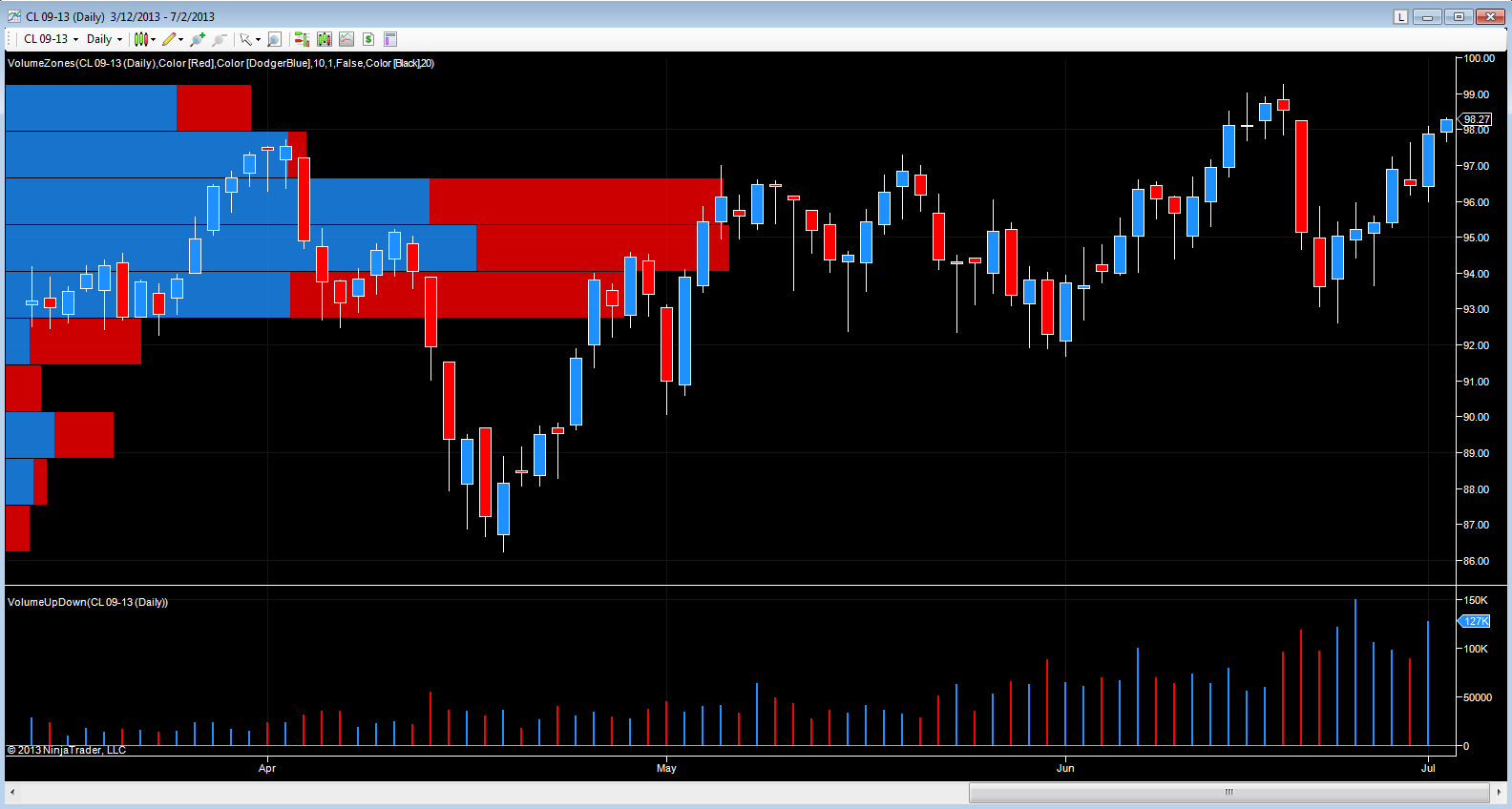 As I wrote at the end of last week, crude oil futures were looking in bullish mood and as I suggested at the time, provided we saw a breach of the resistance at the $96.50 per barrel price area, then this would provide a platform for some nice solid gains.
The September contract duly delivered this in yesterday's oil trading session, posting a wide spread up candle which moved the commodity almost $2 per barrel on the day to end the session at $97.88. This move higher has continued in today's early trading on Globex with the commodity trading (at time of writing) at $98.23 per barrel.
Yesterday's move higher broke through the solid ceiling of resistance clearly defined by the volume at price histogram with the upper level at $97 per barrel. With this deep area of price congestion now becoming price support, we should see crude attack the $100 per barrel price point once again, with only minor resistance to overcome in the $99 per barrel area.  The current move was also given further validation as yesterday's price action was accompanied by well above average volume, confirming the authenticity of the move.
In the longer term if oil does manage to break through the $100 per barrel price point we will then have a very well developed platform of support for a move to $106 per barrel and beyond.
By Anna Coulling