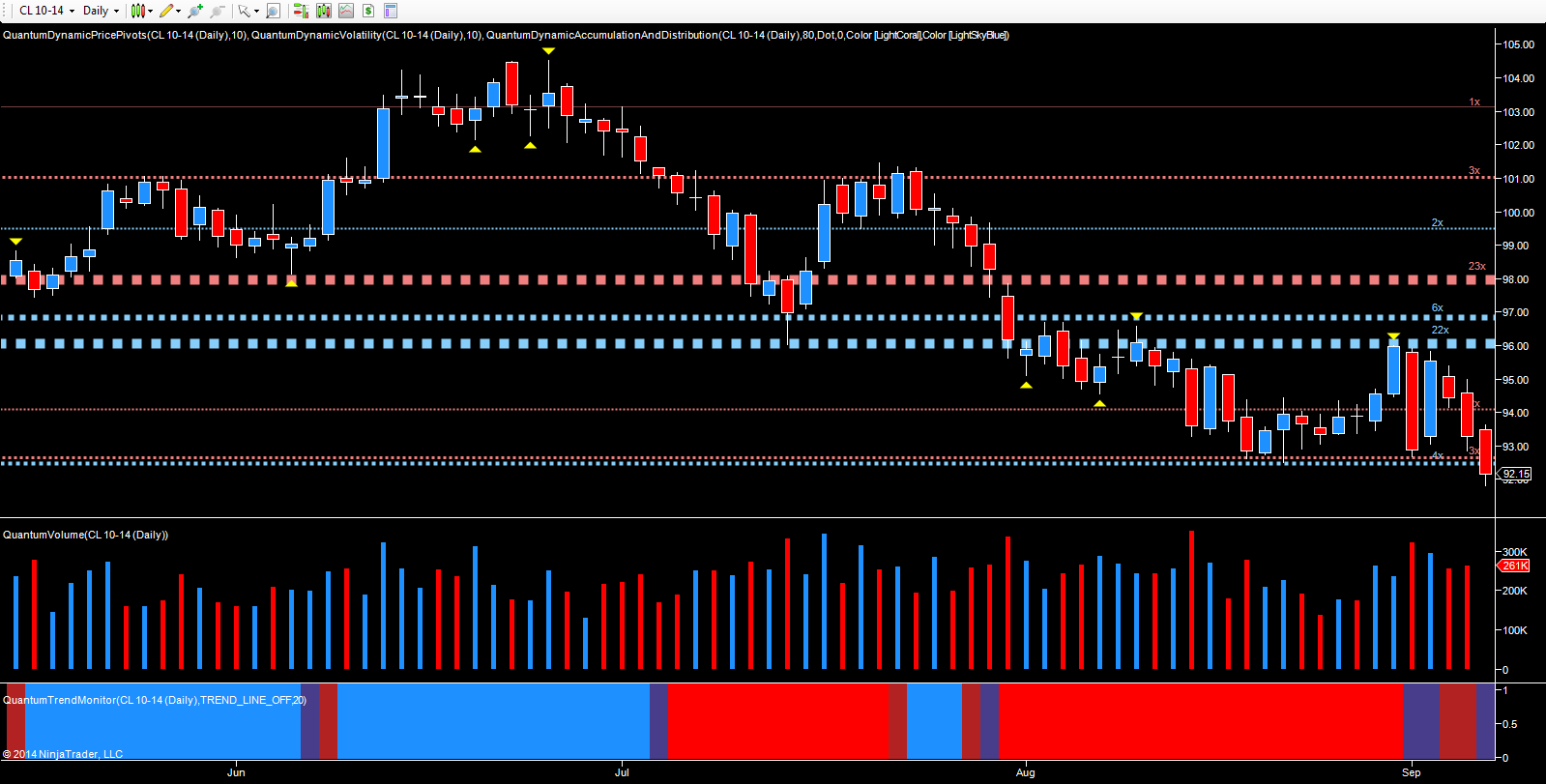 A seminal day for crude oil futures today, as the market appears to be breaking down once again, with the October WTI futures contract currently testing the $92.00 per barrel level on the daily chart, and picking up the bearish tone from last week's oil trading session. The key level now under pressure is the potential support platform in the $92.50 per barrel area, a region I highlighted in my analysis last week, and should we see a close below this level tonight, then the congestion phase of August and early September, will have finally reached a conclusion. Once again, the resurgence in the US dollar is helping to drive commodities, with the US dollar index trading higher once more, and breaking through 84 to trade at 84.23 at the time of writing. Any move beyond 85 is likely to see further upside momentum for the currency which is then likely to attack the 87.40 area in the longer term.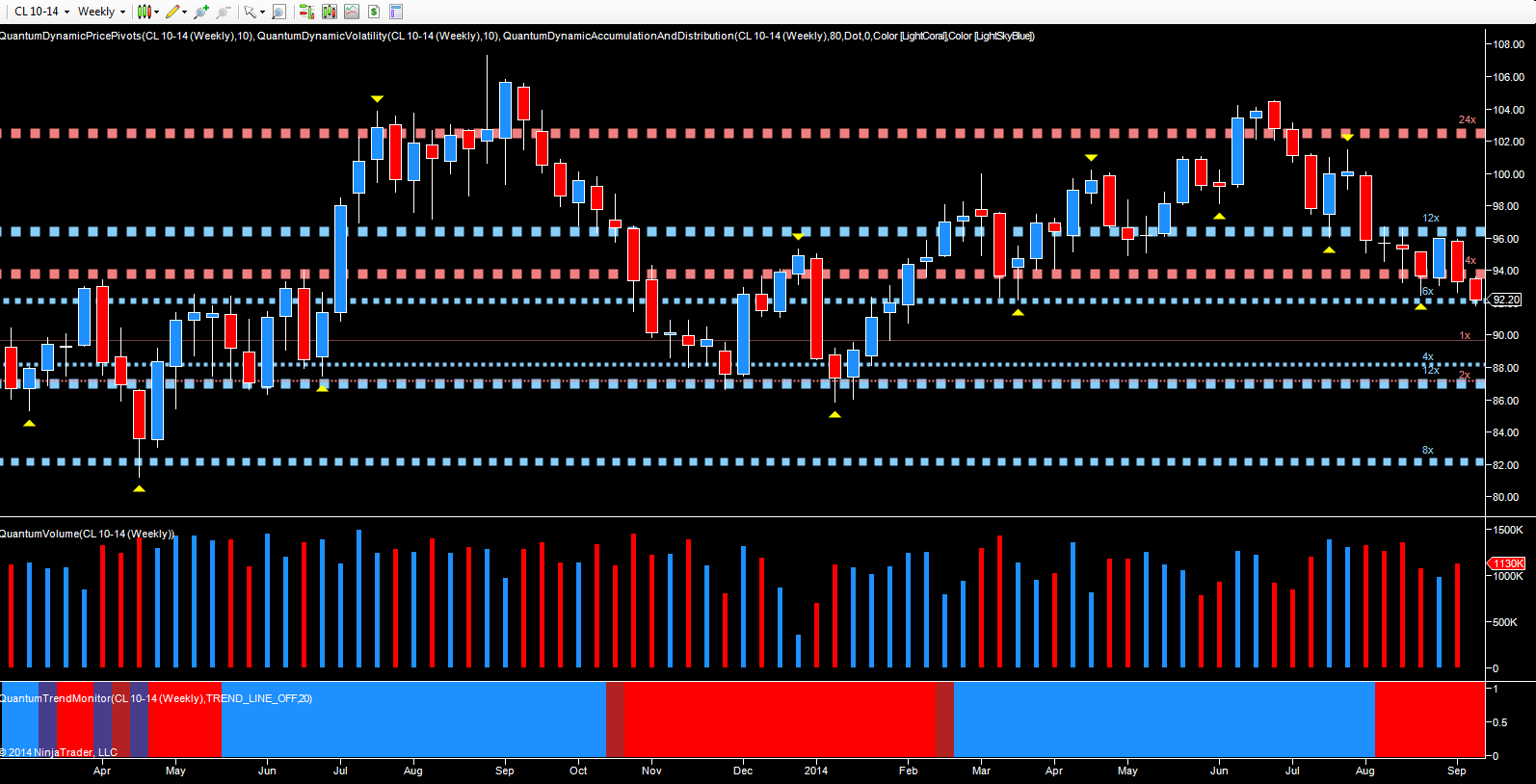 Moving to the weekly chart for oil, the picture reflect the daily chart, with the market perched on potential support in the $92 per barrel area, should this level be breached, there is little to halt the slide lower, down towards $88 and $87 per barrel in due course.
Last week's oil inventories did little to stem the bearish tone either, with the actual coming in right on forecast at -0.9m bbls, but doing little to excite the market. Indeed, the trend over the last few weeks has suggested a build in inventories, with each weekly draw declining from the last, suggesting over supply may be building in the pipelines. The potential lack of demand in China the second largest consumer of oil is helping move prices steadily lower and with Europe and the US economies still struggling to recover, the outlook remains firmly bearish in the short to medium term.
By Anna Coulling