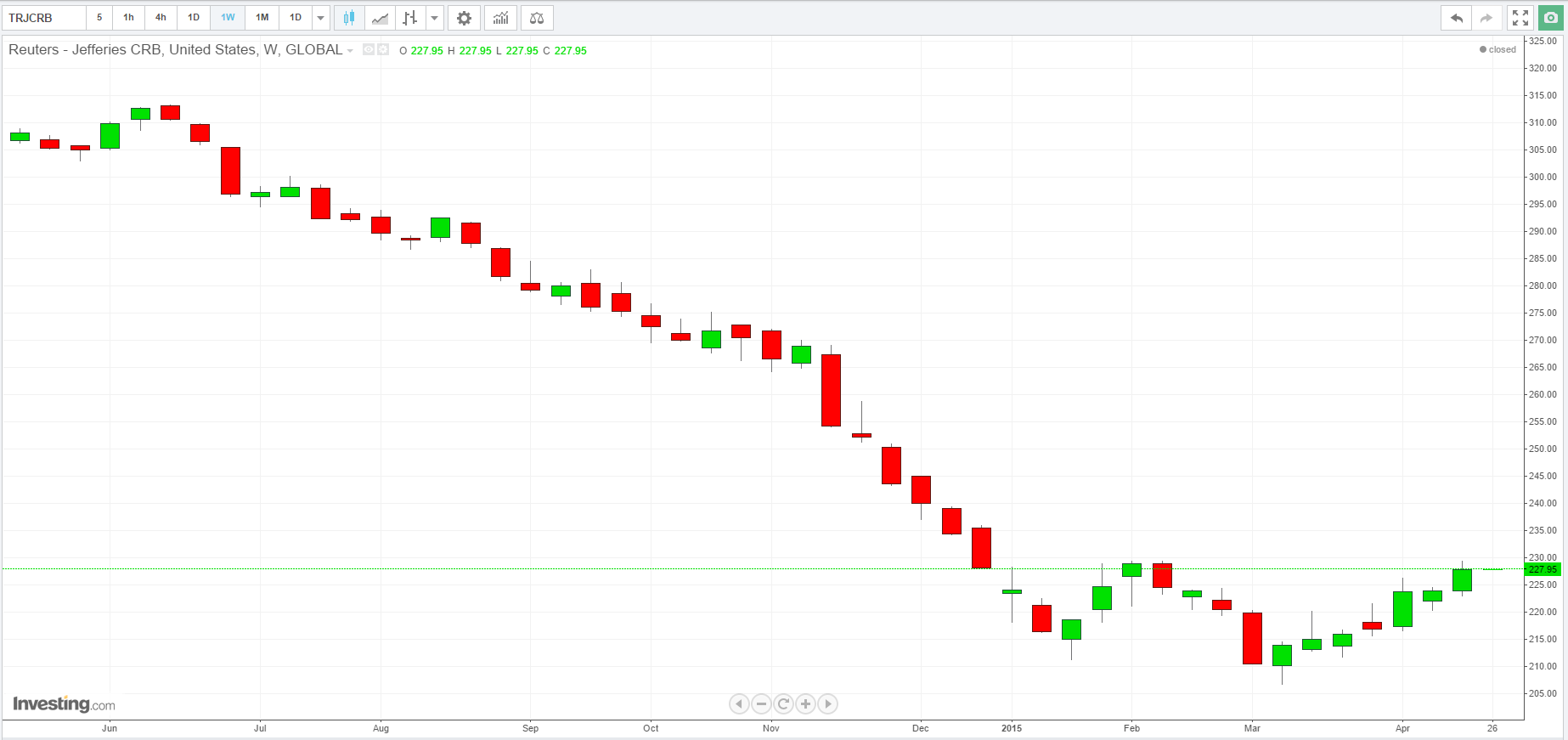 For commodities, and in particular some of the 'premier league' stars such as oil and copper, the last twelve months has seen sustained falls with prices moving ever lower on increasing momentum. This long term trend is neatly encapsulated on the weekly chart for the Jeffries CRB commodity index before the new year finally signalling a pause point and potential bottom. This journey south for the CRB saw the index fall from the high of 313.18 in June 2014 to a low of 206.81 in early March this year, before rallying to close last week at 227.95 as it now prepares to test the 230 region once again. This is a key level and one that saw a failure in early February with a consequent breakdown in the bullish rally, and for any continuation of the current bullish momentum for base commodity prices, and in particular oil and copper, this level must now be breached. This break will then provide the platform for the next leg for a further move higher.
Whilst not strictly a double bottom on this time frame, the index is certainly building a base at this level. However, should the index fail to break above the 230 region, then we may see a further phase of price congestion at this level, and as always, once we begin a phase of sideways price action, the trend will follow and it is simply a question of time and patience. This bullish momentum has also been reflected in some of the primary mining and related stocks with several such as Rio Tinto, BHP Billiton and Freeport McMoran all now looking bullish on the longer term timeframes.
By Anna Coulling
Charts are from NinjaTrader and the trading indicators from Quantum Trading.