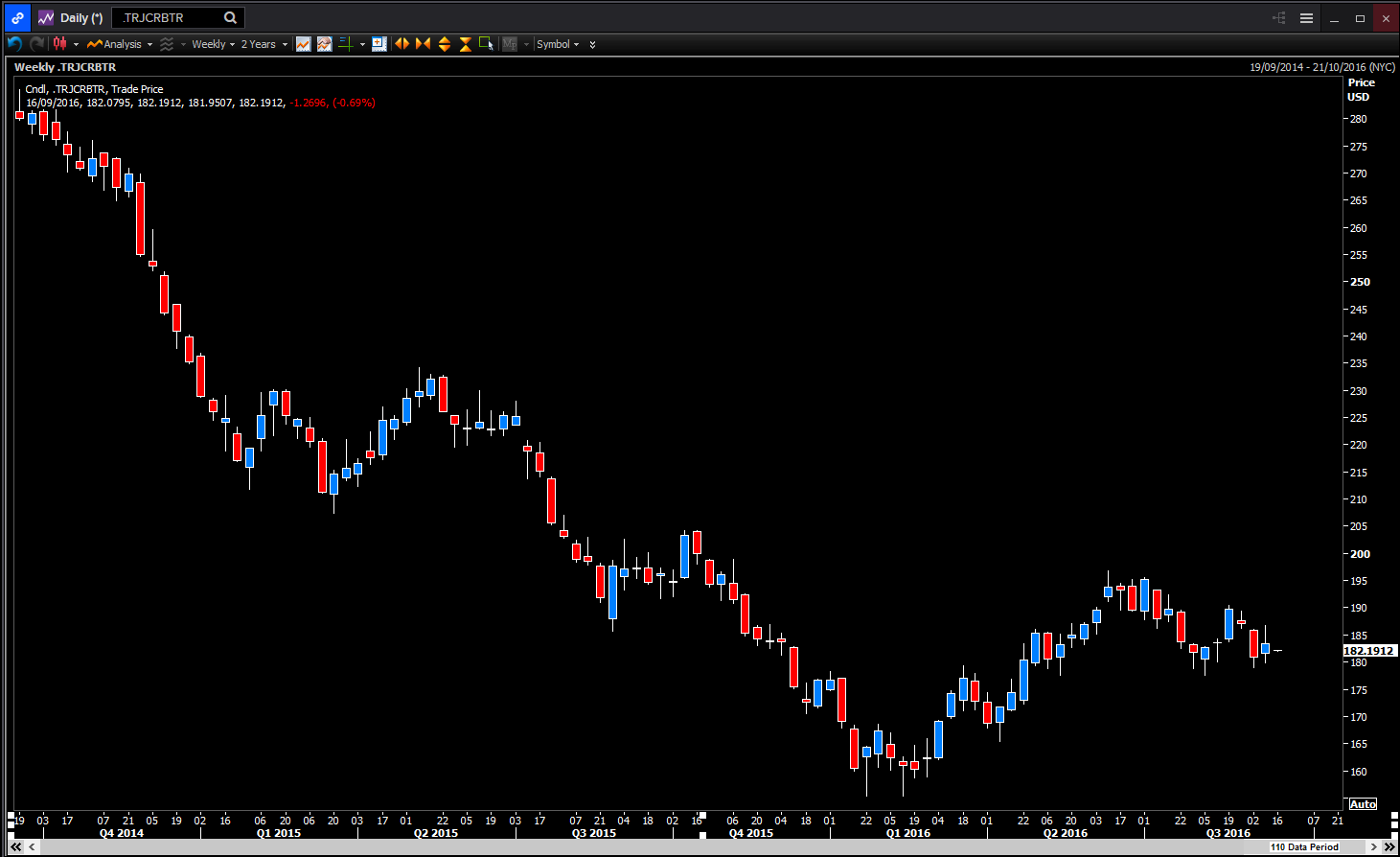 The The weekly chart for the CRB index once again confirmed the weakness for the commodity sector in general, closing at 183.46 and well off the highs of the session at 186.71, with the wick to the upper body of the candle confirming this bearish picture. In early trading the index has opened gapped down and currently stands at 182.07 as the new trading week gets underway. Among  commodities themselves, crude oil first bucked the bearish trend following the huge draw in the weekly oil inventories, which did manage to push prices higher, before it too fell victim to Friday's stronger dollar and comments from various OPEC members. The result was oil closing well off its highs, and this bearish tone has continued in today's early trading.
The current negative mood is also affecting both precious and base metals, with copper in particular remaining heavily beaten down and retesting support in the $2.00 lbs area once again.
For the CRB, any move through the 178 area on the daily chart is likely to signal further weakness across the complex. Much will depend on next week's FOMC meeting, but if interest rates are held, as expected, this could provide some much needed support to both the CRB and commodities in general.
By Anna Coulling