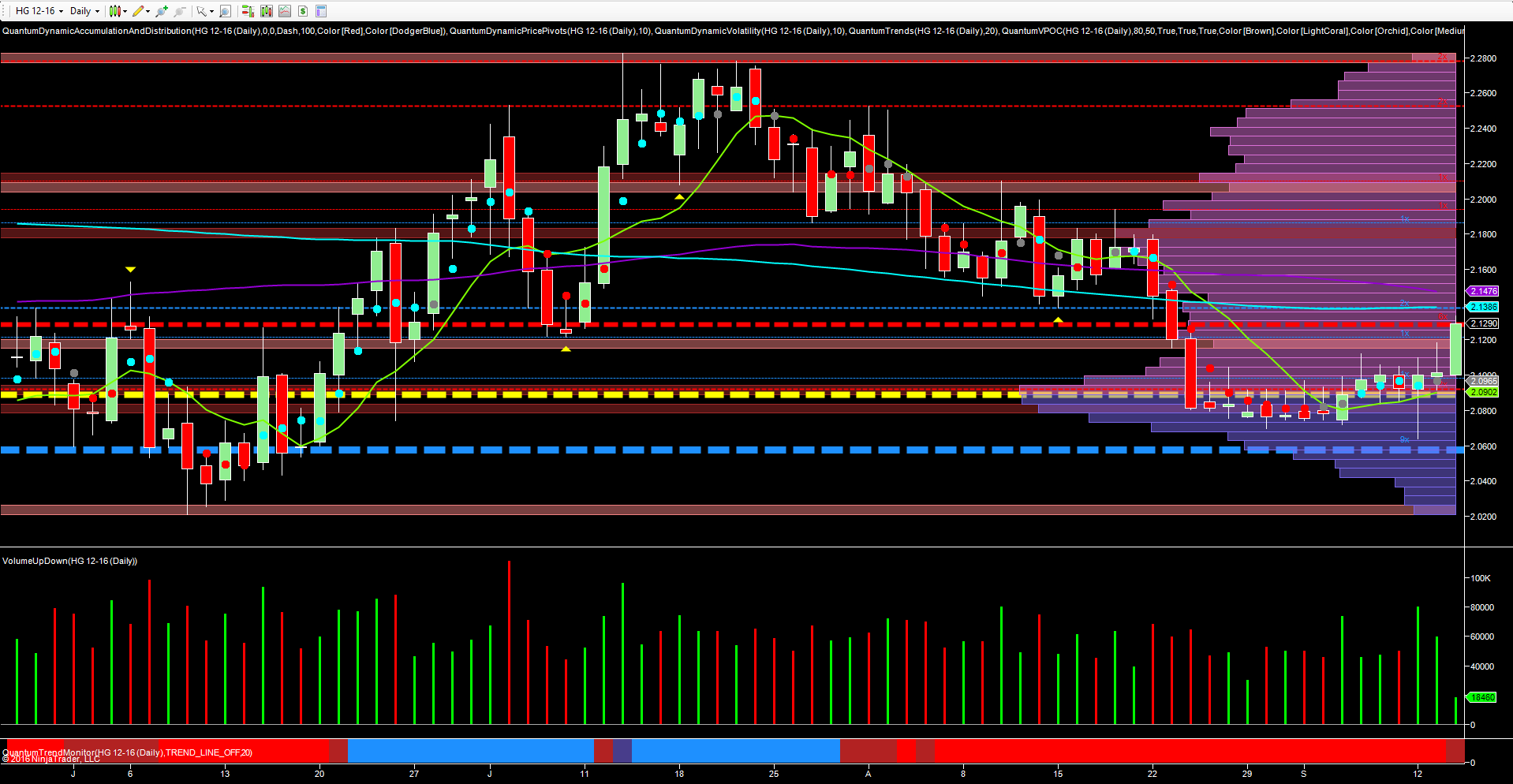 Copper received a much needed boost overnight from China with both factory output and retails sales increasing at a faster pace than expected in August, supported by strength in the housing market and government infrastructure spending. In addition data revealed that Chinese banks had increased net yuan loans to more than double the previous levels to almost 950 billion yuan. Copper stocks at the LME fell for the third consecutive day declining 1,875 tonnes to 351,500, and making this the third day we have seen warehouse levels fall. Managed net positions on the CFTC for Comex Copper Grade 1 increased last week rising from -26,855 to -41,695 but with a decline in open interest of -20%.
From a technical perspective the bullish sentiment in early trading has seen copper rise to a three week high and trading at $2.1285 lbs at the time of writing. The initial buying was self evident on Monday, with the deep wick to the lower body and high volume signalling strong insider buying as we begin to break away from the volume point of control. However, despite intra bullish picture, we are now testing resistance in the $2.1290 lbs area denoted with the red dotted line, and for any continuation and follow through, we will need to see strong price action supported by rising volumes. One swallow does not a summer make, but nice to see copper bucking the bearish trend and finding some solid upside momentum.
By Anna Coulling
Charts from NinjaTrader and indicators from Quantum Trading.