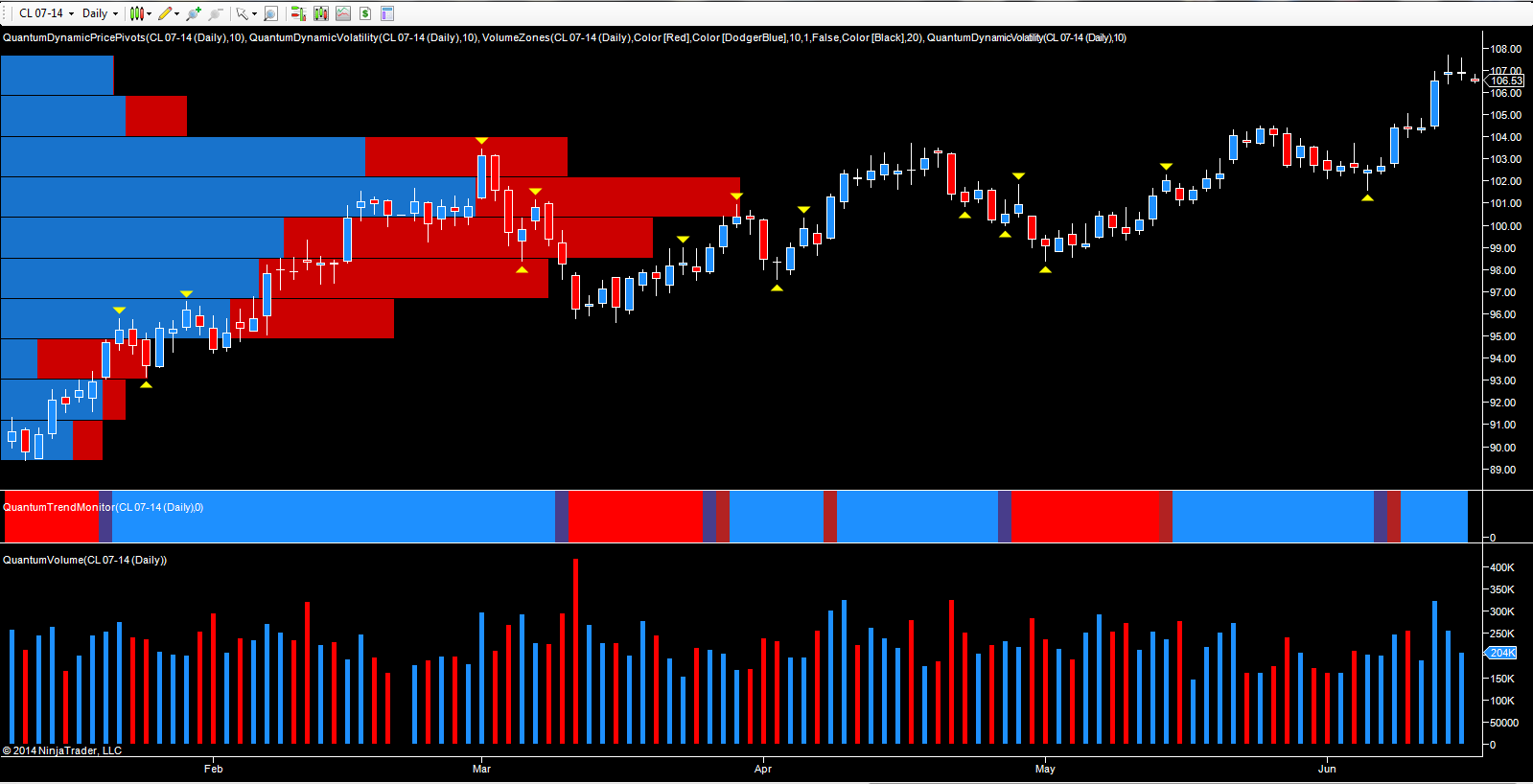 In any escalation of political tension oil and gold are the two key commodities to watch. For oil the breakout and surge higher was largely driven by events in Iraq coupled with supply issues at Cushing, both of which combined to help power the WTI contract up to the $107 per barrel price point as evidenced by last Thursday's wide spread up candle.
This move higher was associated with high volume thereby validating and confirming this bullish picture. Both Friday's and Monday's price action was identical in that both trading sessions closed with small shooting star candles on above average volume, suggesting that like equities, markets are pausing and waiting for further news and developments. It is also interesting to note that the volume since Thursday has fallen away, once again signaling a temporary reversal from the current price level and a possible move back, in the short term to $106 per barrel (or lower), before oil resumes its longer term bullish trend.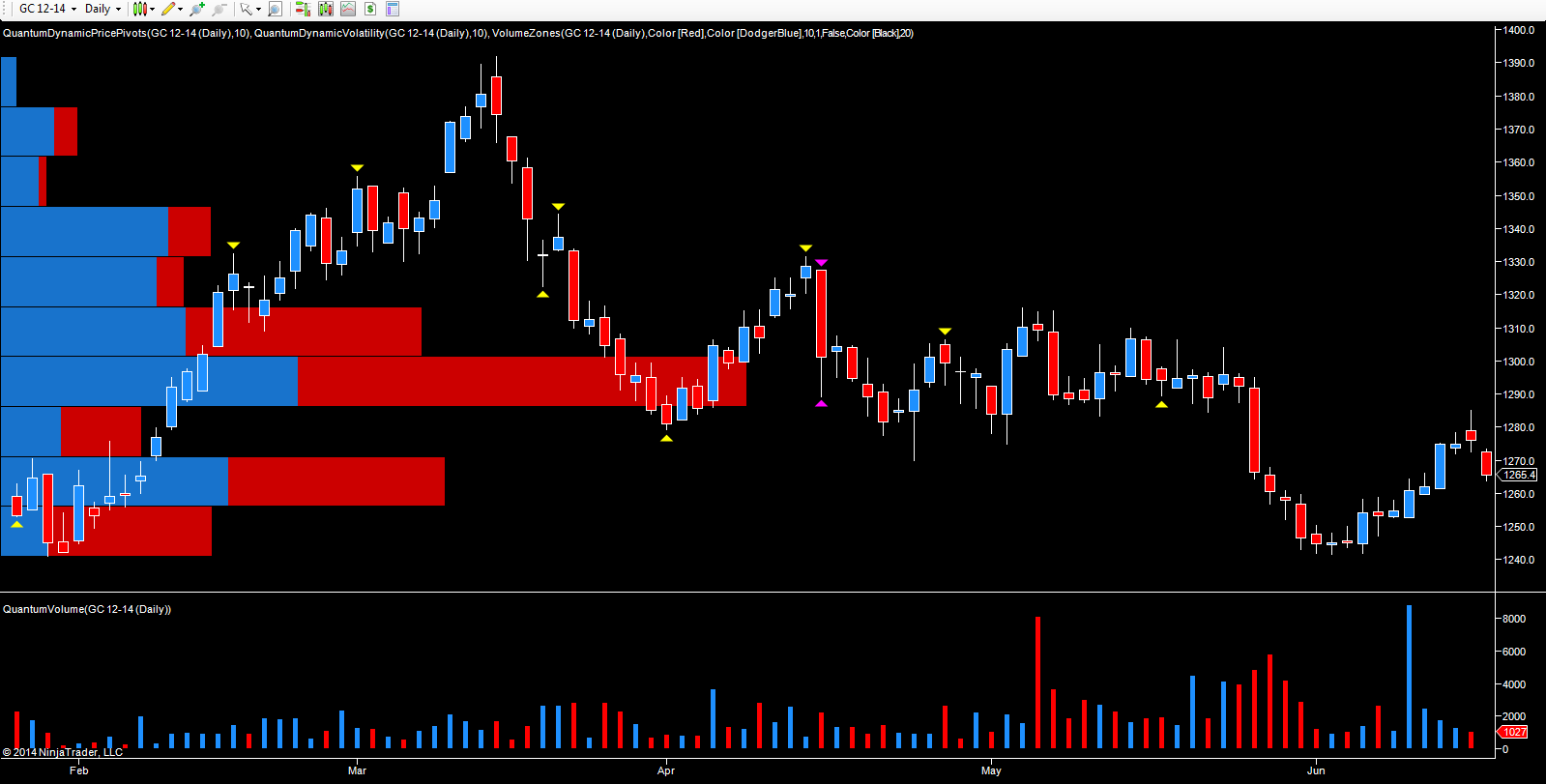 Moving to gold this too spiked higher, driven by fundamental news as traders and investors sought out gold as a traditional safe haven asset. This sentiment saw the precious metal move from the $1260 per ounce region to touch a high of $1285.20 before reversing in overnight trading to trade (at time of writing) at $1265.50 on the December contract on Globex. As mentioned in a previous post on gold, this rally was expected to run out of steam given the massive surge in volume on 10th June but which was coupled with weak price action. However, since then the move higher (and further confirming this view) has seen a dramatic fall in volume coupled with a rising market, and sending its own signal of weakness. In addition gold has also run into the solid band of resistance in place at the $1285-$1300 per ounce region, which again is defined by the volume at price histogram at the left hand side of the chart. However, as with oil, any gold analysis has to be caveated given the current tensions, but from a technical perspective the outlook for gold still remains bearish.
By Anna Coulling