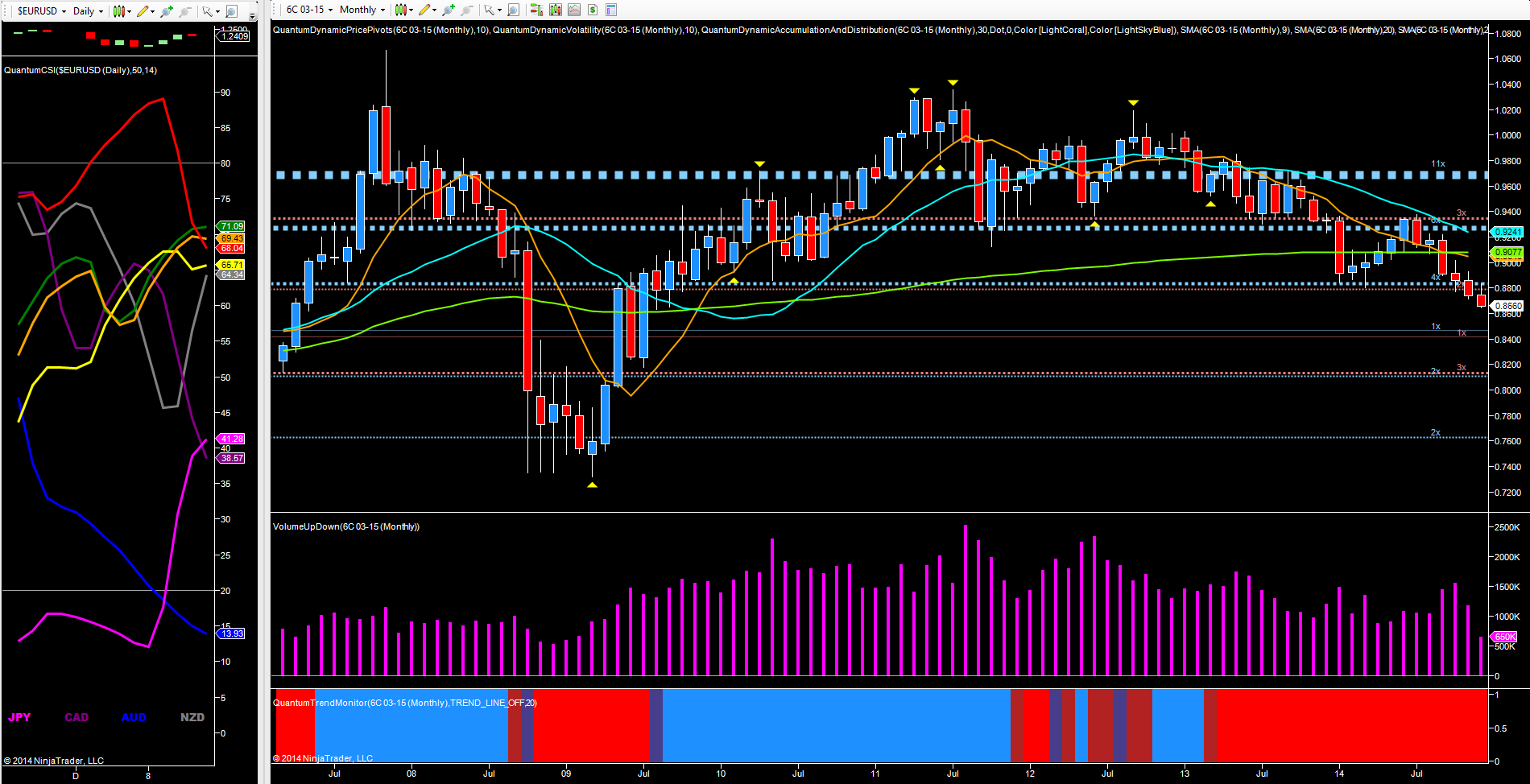 As oil continues to move ever lower and with increasing momentum, it is the Canadian dollar which is catching the backwash and as the commodity continues to fall, so this is dragging the currency down with it. Today's price action on the March futures contract mirrored that for oil breaking below the 0.8700 region, which until this morning had hinted at a possible platform of support building in this area. However this has since been breached with the CAD/USD currently trading at 0.8649 and looking to close the session with a wide spread down candle on the daily chart. However it is perhaps the monthly chart which is the most revealing in terms of where the pair are heading in the longer term.
Last week's price action finally broke through the potential platform of support in the 0.8820 area and defined with the blue and red dotted lines, with this week's price action testing this region from below, before picking up the bearish momentum once again. To the downside there is little in the way of meaningful potential support and should the 0.8400 level be breached then we could see the pair move deeper still and down to test the more defined region in the 0.8100 area. With crude oil continuing to sell of heavily, and coupled with US dollar strength, the downwards pressure on the currency is increasing dramatically.
Moving to the currency strength indicator the purple line, the Canadian dollar, is now moving deeper still and with some way to go before reaching the oversold area on the chart, reflecting the heavily bearish outlook for the currency on the longer term time-frames.
By Anna Coulling