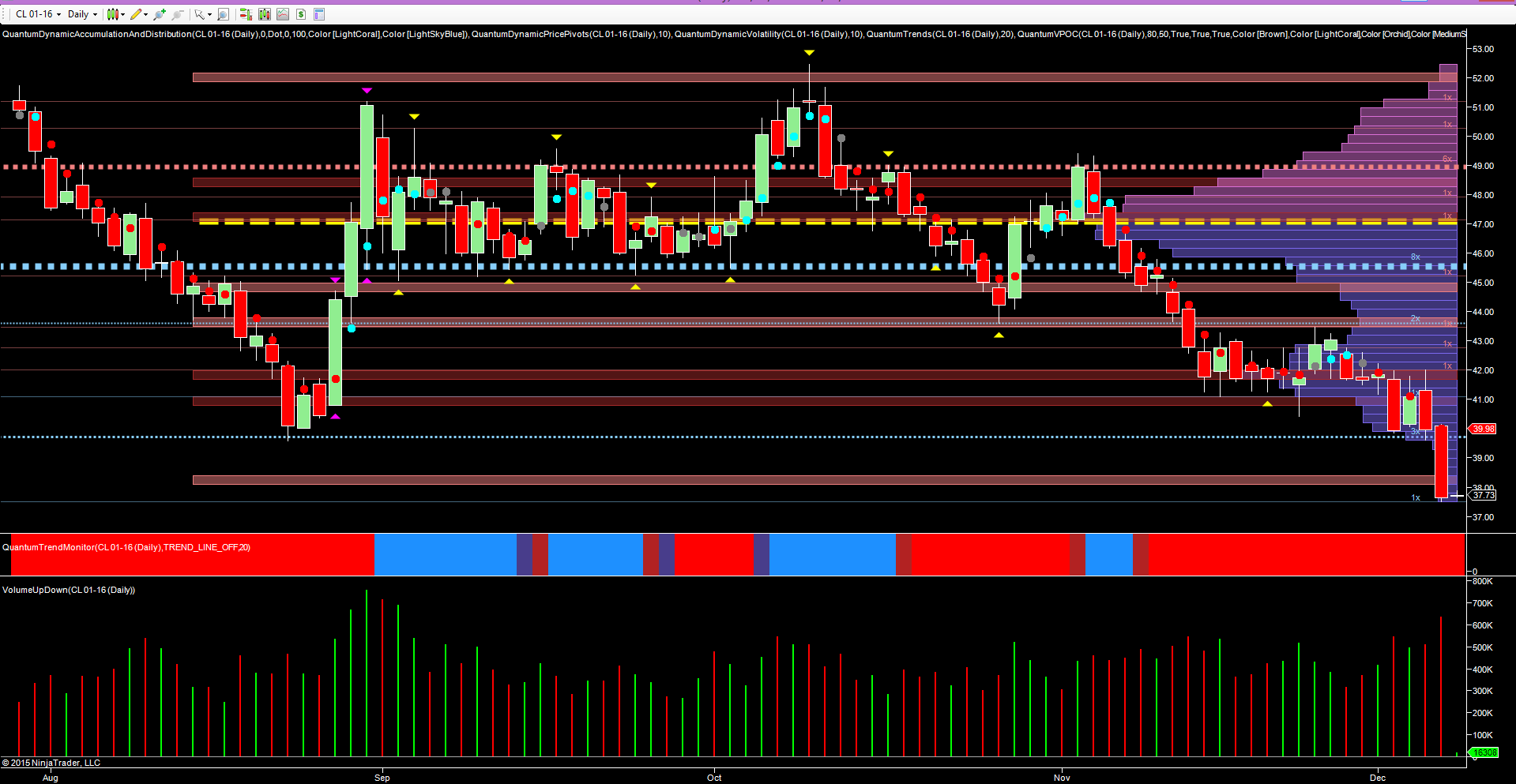 In my post of 5 days ago I highlighted how a confluence of factors had the potential to drive oil prices even lower, and down towards the $32 per barrel regions, last seen in 2009. The factors included the upcoming OPEC meeting and a weak technical picture on the daily chart.
OPEC duly delivered a fractious and bad tempered meeting that failed to address any of their member concerns and any strategy to deal with the ever growing glut of oil currently housed in offshore tankers. What was particularly significant was the language used, in which the oil ministers dropped any reference to an output ceiling. To this scenario we must also add Iran, who is waiting in the wings for sanctions to be lifted which will only add further to the current supply glut.
From a technical perspective yesterday's dramatic, wide spread down candle on high volume took out some key levels, not least the $39.80 price point which until this move had offered the prospect of a potential support region. This was a level that provided the springboard for a recovery in August and therefore key.
With yesterday's volumes increasing from Friday this is sending a strong signal of further bearish momentum to come with a deeper move now looking likely, and a test of the $32 per barrel last seen during the dark days of the financial crisis in 2009.
By Anna Coulling
Charts from NinjaTrader and indicators from Quantum Trading