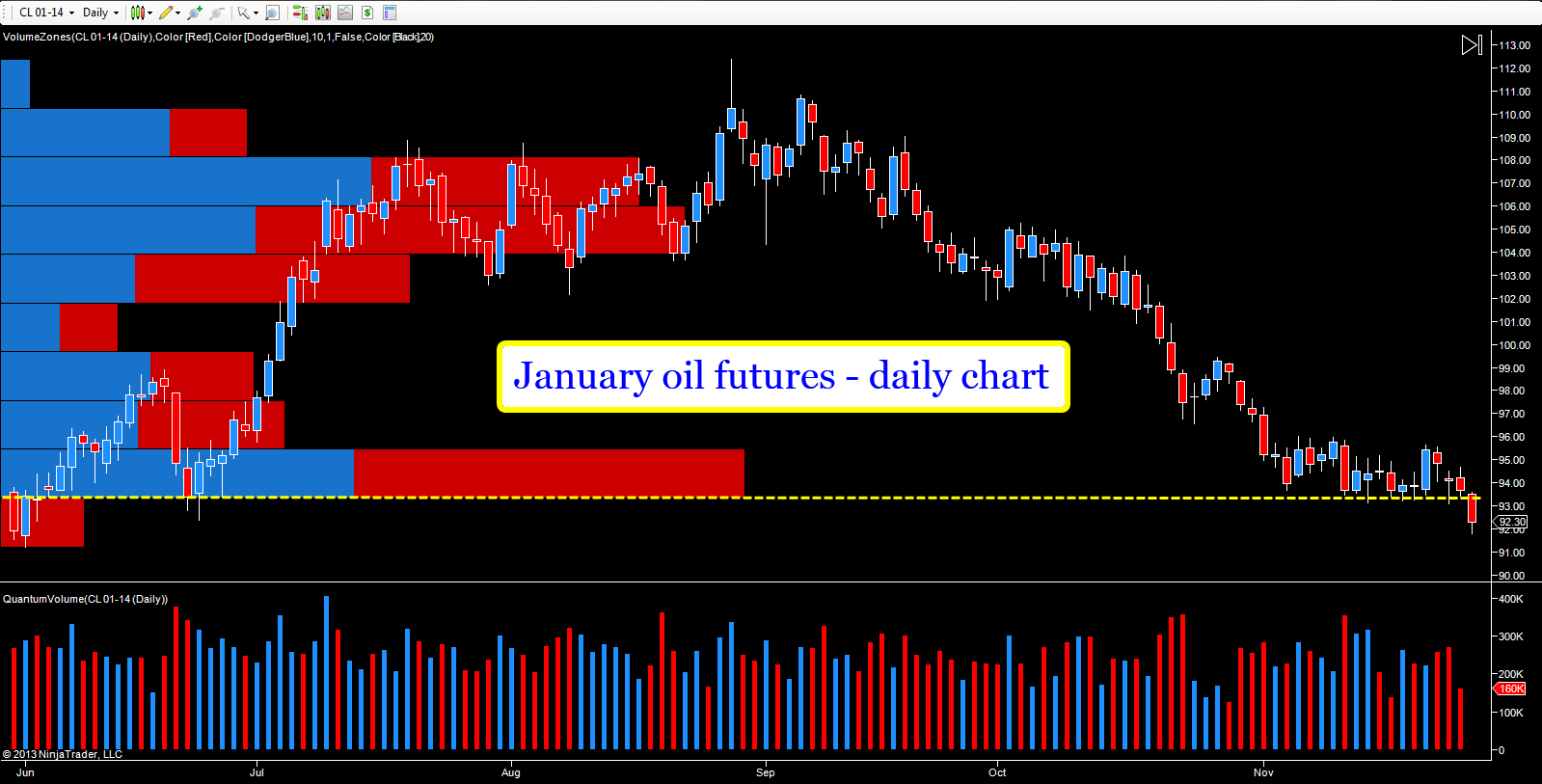 Regular readers of this blog will know that I often comment on both the gold and oil market, and today has been a seminal one for both commodities.
Starting with oil, for much of November, the commodity managed to cling onto the $93.50 per barrel price level, as it attempted to find some traction and build a base. However, in today's oil trading session this potential platform of support has now been swept away with the January 2014 contract breaking rapidly lower, and ending the oil trading session with a wide spread down candle touching the $92 per barrel price region.
Today's price action for oil is much the same as for gold which reached its own tipping point earlier in the week. The significance of today's breakdown in the oil price is clearly evident on the volume at price histogram, as shown on the left hand side of the chart. This significant price congestion in the $93-$94.50 per barrel region, is now adding its own substantial downward pressure to the price of oil. Whilst the commodity was already bearish, the fundamental news in today's oil stats provided the catalyst for the move lower, with the build forecast of 0.5m bbls falling well short of the actual at 3m bbls. Demand for oil remains weak.
The short to medium term outlook for oil is now heavily bearish, and it would not be a surprise to see the commodity move firmly lower to test the $86 per barrel region, last seen back in April 2013. Indeed we could even see a move back to $82 in the longer term where a deeper platform of potential support awaits. As always, volume holds the key and there is nothing to suggest any form of buying climax just yet.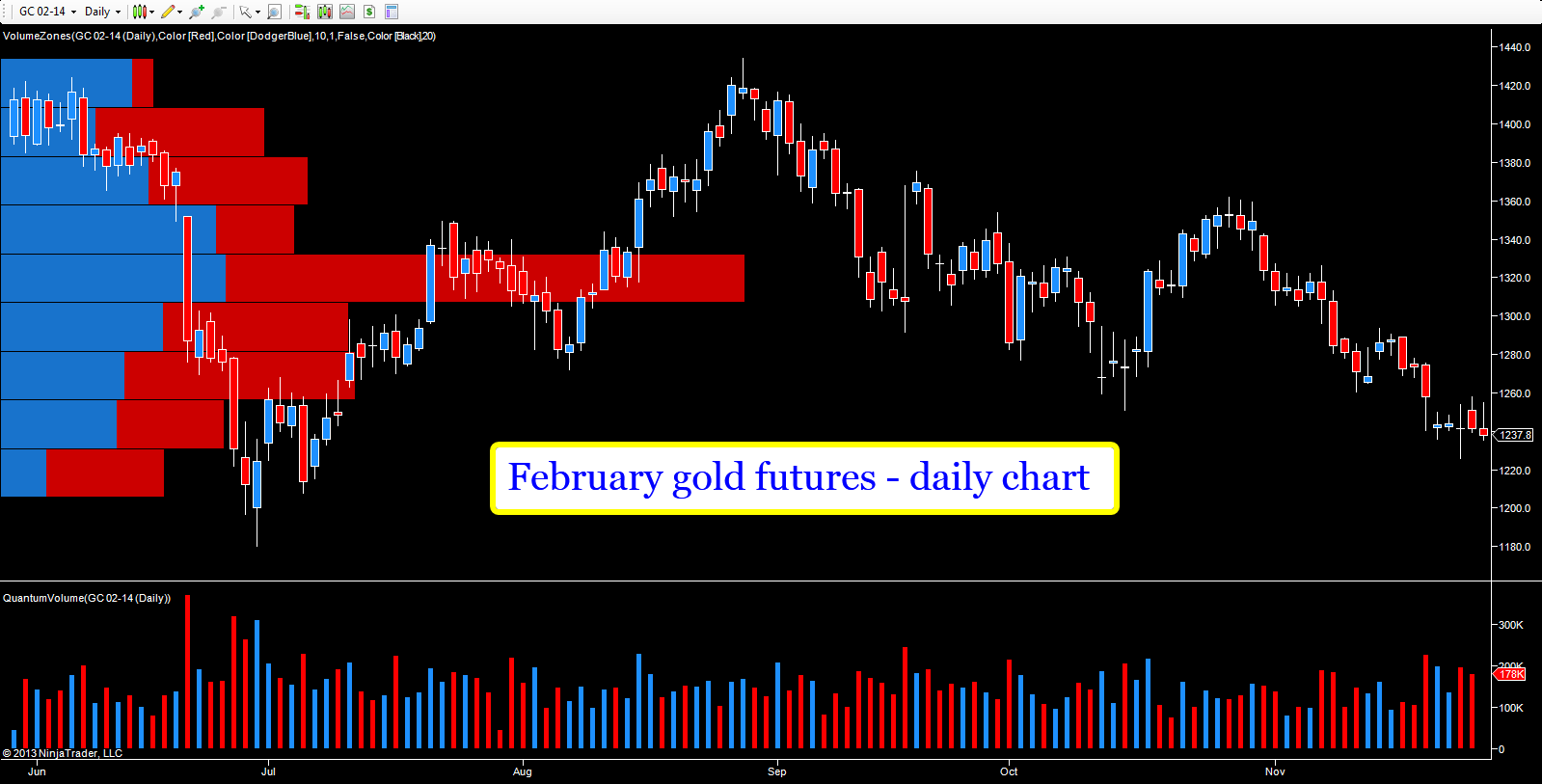 Gold is following a similar downwards path, closing today's session ahead of Thanksgiving, at $1237.80 per ounce. Gold's attempt to rally in today's gold trading session was promptly snuffed out and the precious metal is now sitting above the 'trap door', with a potential deeper move to test the $1180 per ounce area, last seen in July 2013.
Finally, it is interesting to note that the gold/oil ratio is currently sitting at 13.4 barrels per ounce of gold, well below what is considered the median of 16. The question, of course, is with both commodities falling in tandem which one is likely to reverse and consequently re-establish the median price point. The lowest ratio recorded in recent times is below 7, at 6.94 back in 2008, at the beginning of the financial crisis. So an interesting relationship to watch in the short term.
By Anna Coulling