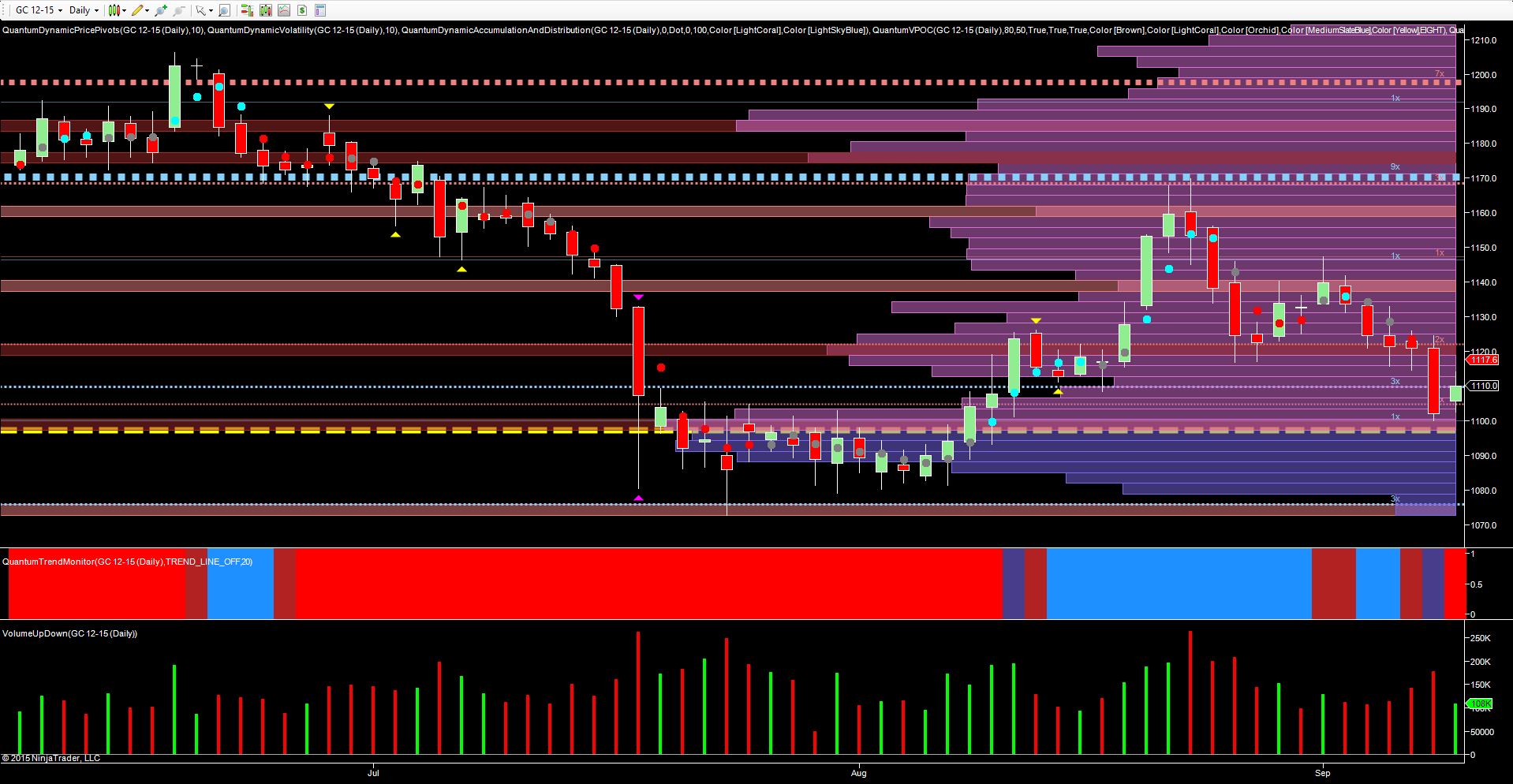 For gold investors, it's been yet another dismal week, with yesterdays wide spread down candle on high volume, picking up bearish momentum once again, that has only been marginally halted in today's minor rally. A rally which lacks both conviction, and more importantly volume!
The most significant aspect of the daily chart is now the volume point of control itself – the yellow dotted line – which is now firmly in sight at the $1096 per ounce area, and given its proximity, we can now expect to see gold move into a consolidation phase at this level with the price action oscillating in this area. Should the precious metal break through the VPOC and away to the downside in due course, then this will then signal that the next leg of the bearish phase has begun, with the transacted volume at the VPOC adding further pressure for a deeper and more sustained move lower for gold. In this scenario gold is then likely to test the $1075 per ounce area where a low volume node awaits.
For gold investors therefore the $1096 is key and must hold.
By Anna Coulling – charts from Quantum Trading and NinjaTrader