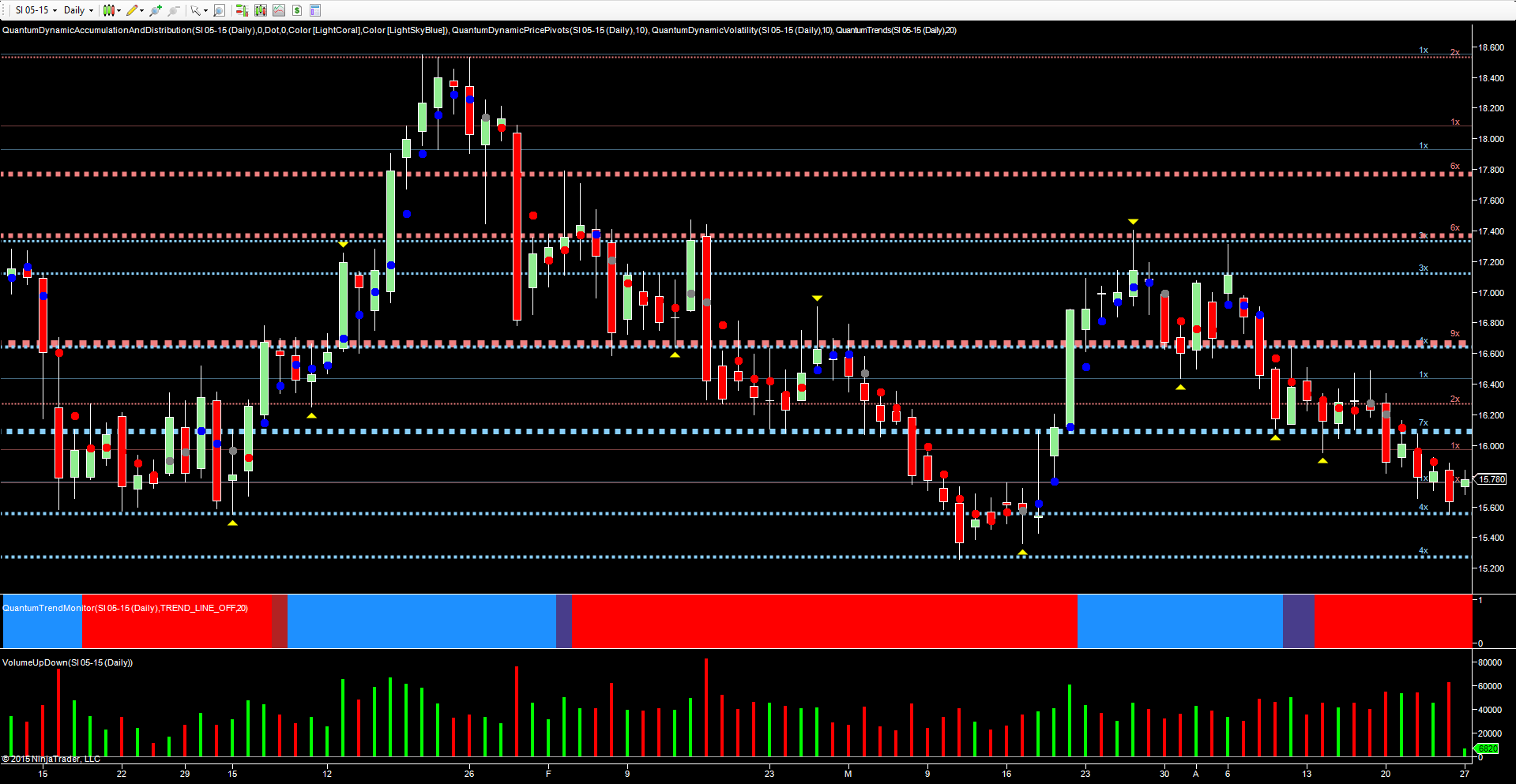 Much as for gold, silver futures continued to remain heavily bearish once again last week on the daily chart, as last Monday's wide spread down candle set the tone with the price action breaking through the accumulation zone at $16.10 per ounce and closing at $15.89 per ounce. This level was then tested on both Tuesday and Wednesday, with Friday's price action once again adding momentum to the bearish trend and further confirmed with rising volume.
Since mid April the trend monitor has been red, and should the platform of support now immediately below in the $15.55 per ounce area be breached, then the next logical pause point is at $15.30 per ounce where a further layer of accumulation now awaits, as denoted with the blue dotted line. The lower of these two regions ultimately provided the platform for a bounce higher in March. In early trading this morning, silver has opened marginally higher on Globex with the metal trading at $15.78 per ounce at the time of writing.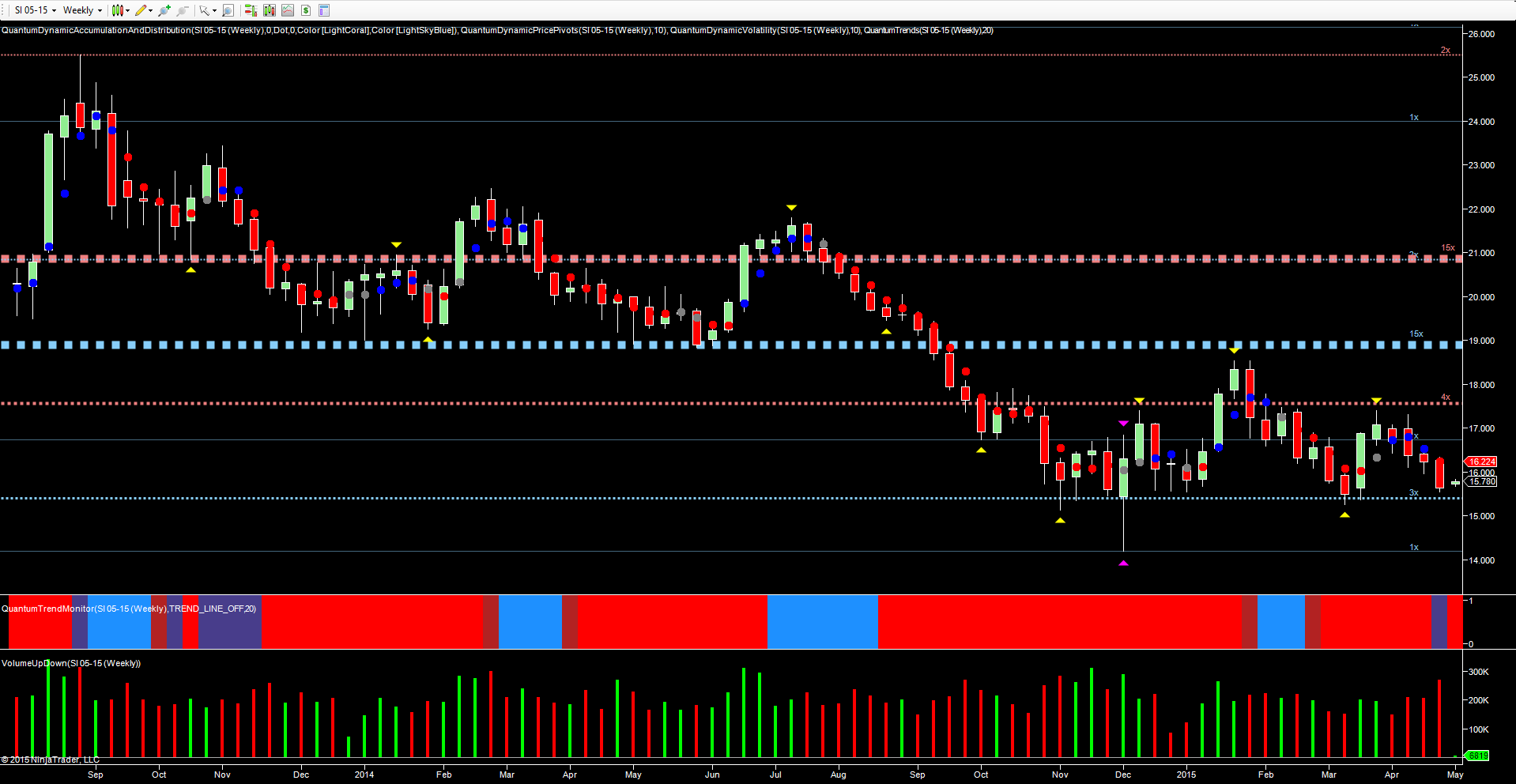 Longer term the outlook remains bearish with the weekly chart reflecting the increase in selling pressure with rising volumes, and the platform at $15.50 per ounce in evidence in this timeframe. A move through the $15.55 per ounce region will then open the way to a sustained move lower towards the $14.20 per ounce area in the longer term.
By Anna Coulling
Charts are from NinjaTrader and the trading indicators from Quantum Trading.