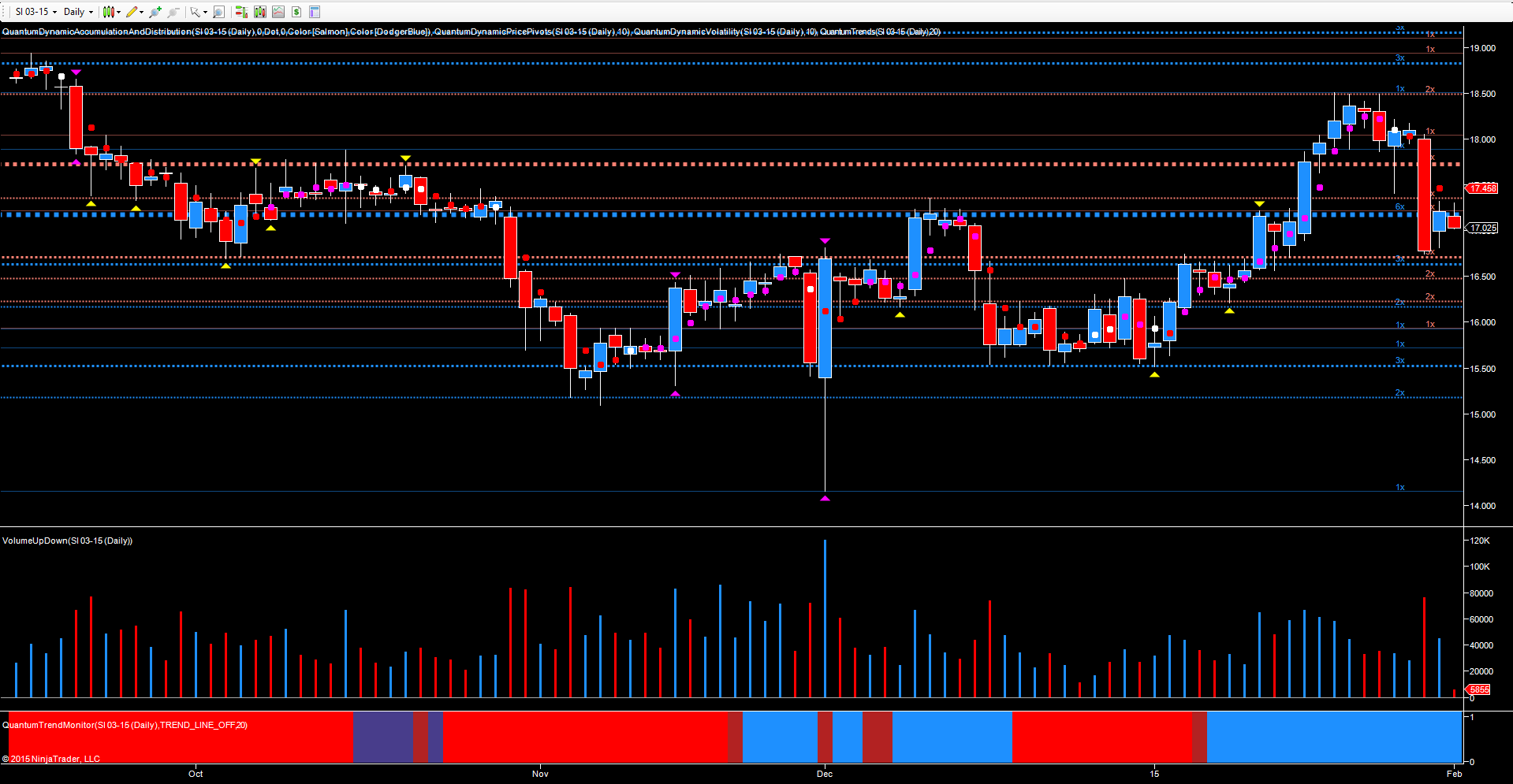 The metals market is certainly providing some wonderful trading opportunities for those traders light on their feet, with both gold and silver remaining extremely volatile and offering an array of intraday positions both long and short. For longer term investors, however these are tough times, and for gold investors, the daily lurch higher must be a cheering sign, only to be followed a day later by an equally rapid move lower. Tough times indeed. What is also interesting is the current divergence between gold and silver with Friday's strong rally for gold, not reflected in silver. Indeed of the two metals, silver is now looking the more heavily bearish following the heavy selling pressure of Thursday last week which saw the metal fall from a high of 18.050 per ounce, to close the session at 16.010 per ounce.
This wide spread down candle was associated with high volume, confirming the move lower, with Friday's attempt to rally not following the strong gains made for gold on the day. Whilst gold managed to recover virtually all of the losses of the previous day, silver in sharp contrast only moved marginally higher, before running into resistance in the $17.20 per ounce region, a level that is currently holding firm with the metal trading on Globex at $17.085 per ounce and testing this region once more.
Should this level hold firm, then we can expect to see silver move lower to test the platform of support in the 16.60 to 16.80 per ounce region, but should this be breached, then silver is likely to continue lower and back to test the $15.50 per ounce region in due course.
By Anna Coulling