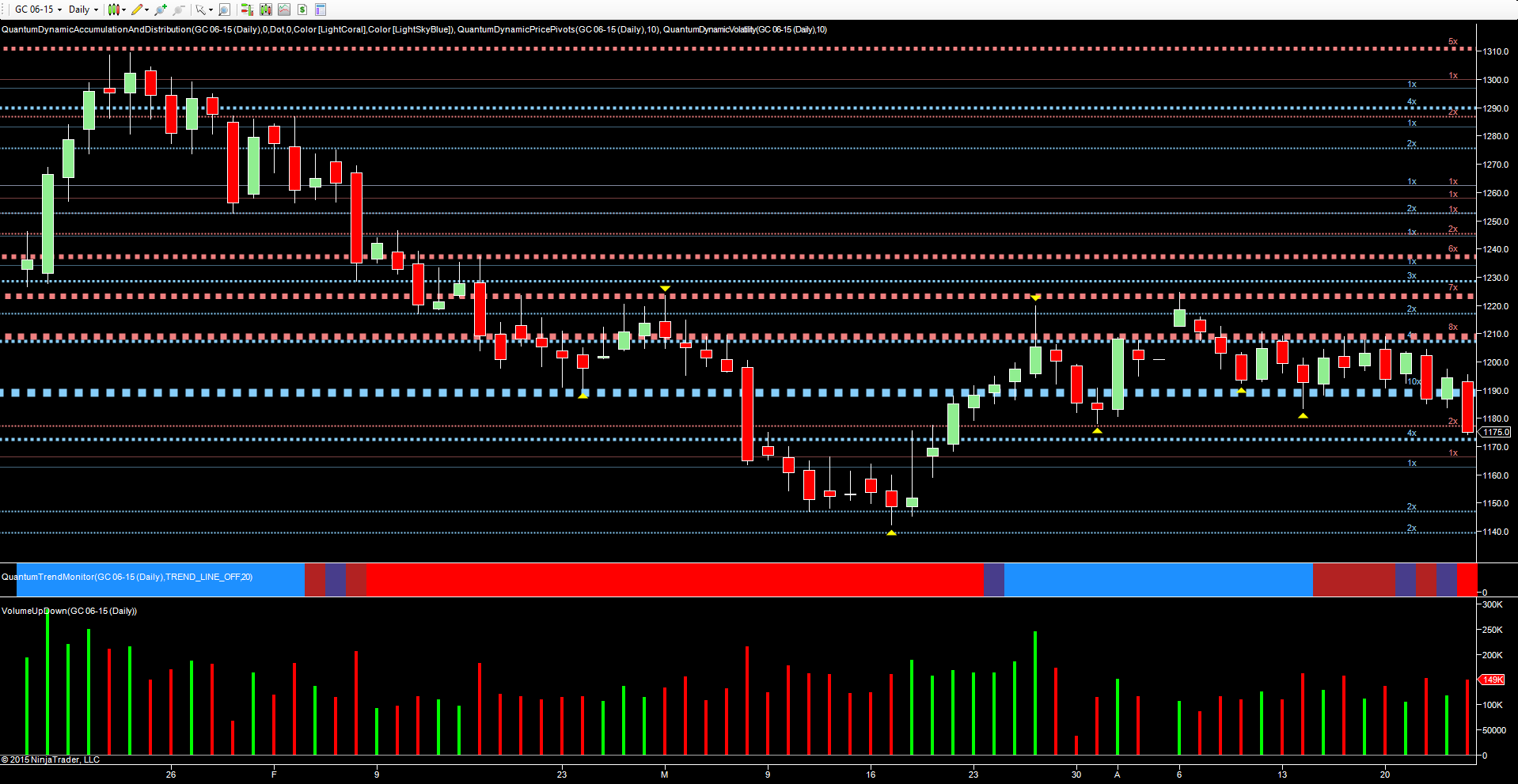 Gold finally capitulated on Friday, throwing in the towel and breaking dramatically through the key platform of support, which until then had managed to provide a temporary pause to the longer term bearish trend. The $1190 per ounce price region is one that had become pivotal over the last few weeks, and a level I have referred to in previous market analysis, stating that any move through this region, would see an increase in bearish momentum for the precious metal.
What is interesting on this occasion is the move was signaled in silver first, which breached a similar price platform earlier in the week, confirming the negative sentiment for both metals. Friday's price action closed with a wide spread down candle on high volume, and with the trend monitor also now transitioning to red, reinforcing the bearish picture. What is perhaps more interesting for gold is a further breakdown in the relationship with the US dollar, with both markets falling in unison. Whilst gold/dollar relationship is one of the more reliable relationships, over the last few years we have seen this break, and on occasion seen both instruments rising in tandem at times of maximum stress.
The decline in gold prices comes despite China's continued buying of the precious metal, but with little prospect of inflation and safe haven money flows moving into alternative assets, the longer term outlook remains bearish.
From a technical perspective, and based on the daily chart, the next potential platform of support on the accumulation and distribution indicator is now below in the $1172 per ounce region, and should this be breached, then gold may move lower once again to test the $1145 per ounce area in the medium term. Longer term, gold remains in a down trend, with no evidence yet of a buying climax on the weekly or monthly charts.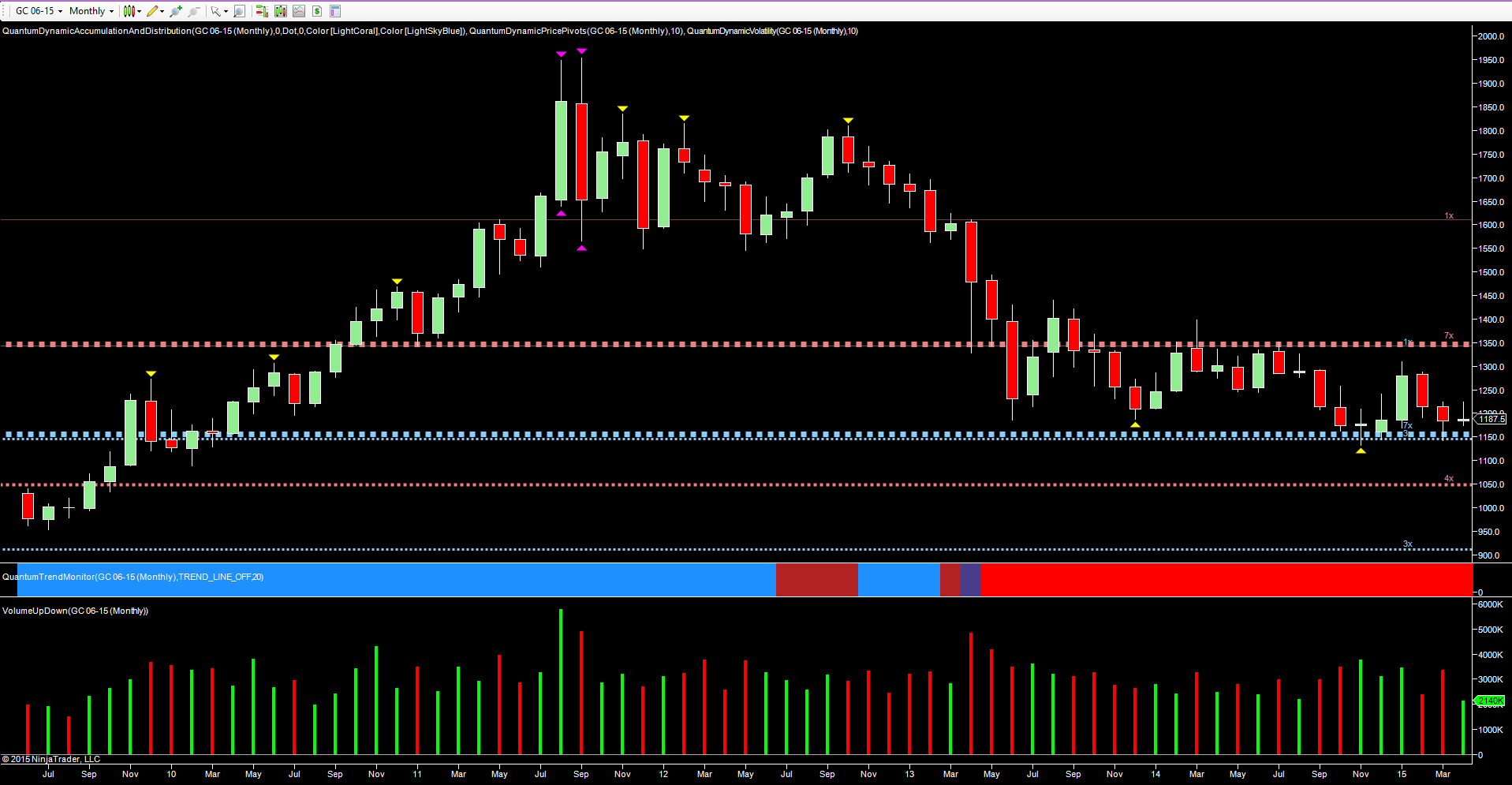 Indeed the monthly chart highlights the significance of the $1145 per ounce area as denoted with the dotted blue line. This is a strong platform which has seen accumulation in the past when approached from above, and if this is breached, will signal a further breakdown for the price of gold, for a more sustained move to the next level at $1050 per ounce on the monthly chart.
By Anna Coulling
Charts are from NinjaTrader and the trading indicators from Quantum Trading.